Choosing Newcastle
Newcastle University was my first choice of Universities, due to the friendly and welcoming vibe that I felt at every visit. At the open days, everyone was so helpful, answering questions that I had. I loved the fact that the hospital was so close to the School of Pharmacy, which will allow us to have many placements with a real hands-on learning experience.
I entered Newcastle University through the Partners Program, which was brilliant, allowing me to meet future pharmacy students; albeit virtually! This program helped me to settle into University with a few already familiar faces! During Partners, I was impressed by all of the resources provided by the School of Pharmacy, it gave me a taster of what was to come over the next four years!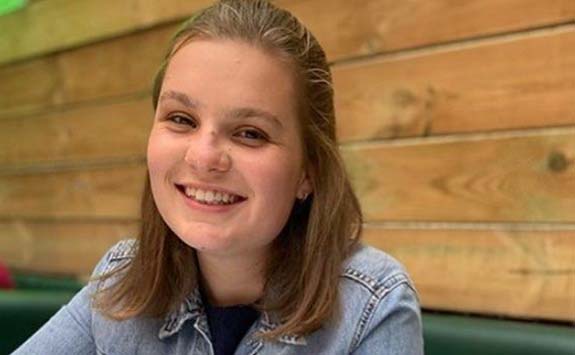 The course
We started the academic year with an induction week, a chance to settle into University, and to begin to get to know other students on our course, as well as members of the School and Faculty. We began by building on previous subject knowledge, recapping before moving on to more complex topics. There is a lot of support, just an email away. During Reading Week, we had many drop-in sessions, which allowed us to ask specific questions on any of our subjects. This was extremely helpful as we could focus on particular issues.
The facilities
The facilities at Newcastle University are excellent! We can visit the libraries, where there are a variety of study spaces available. I have had several laboratory classes, which are very exciting, seeing all of the equipment we have access to.
Due to the Covid-19 situation, our lectures and seminars were moved online. Despite this, we have the sensation of being in a lecture, with the materials uploaded, and a weekly teaching timetable. Although it is very strange working from accommodation/home, there are some bonuses to this, such as being able to wear slippers to lectures!
The City
I may be biased, as I am from Newcastle, but Newcastle is definitely my favourite city! There are so many things to see and do in and around Newcastle, and whatever your preferences are, there will be things that will excite you!
My favourite is the Quayside Market every Sunday, where you can buy products from many local businesses, and get lunch from one of the food stands! Another favourite is the Baltic Centre for Contemporary Art, just over the bridge in Gateshead, where you can visit the modern art exhibitions, and go to the viewing platform, with views over Newcastle.
Spare time
I joined the Newcastle Universities Scout and Guide Group (NUSAGG), where I have participated in several socials, and events, and next year I will be travelling to Switzerland for a UK-wide student Scout and Guide camp! Through this society, I have made friends away from my course and had so much fun at the online socials.
I also joined Pharmsoc and the Pharmsoc Panthers netball team. Being an absolute netball beginner in September, I have grown in skill and confidence, and everyone is so friendly and encouraging!
Away from university, I'll be found walking my dog and volunteering at a local Brownie group.
Anything else you might want to mention?
I have really enjoyed deepening my knowledge of subjects that I have previously studied. There is the moment of "Oh, so that's what my A Level teacher didn't tell me!", which has been so interesting, fitting together topics that in previous studies have been totally separate.
I have also enjoyed making new friends, and developing new skills, such as playing netball. I've really enjoyed the course so far, and I am excited to continue this enjoyment over the coming years!