Choosing Newcastle
I grew up here in Newcastle however, during my high school years I moved away so, I felt it was almost meant to be that I come back here for University.
The School of Pharmacy is literally one of a kind with outstanding facilities as well as a unique emphasis on clinical based pharmacy which really drew my attention to the University.
However, one thing about Newcastle that will never change is the warmth of the people, and this was the deciding factor, the thing that drew me back to Newcastle like a magnet. As soon as I arrived on my first day, I knew I had made the right choice, and I have not looked back ever since.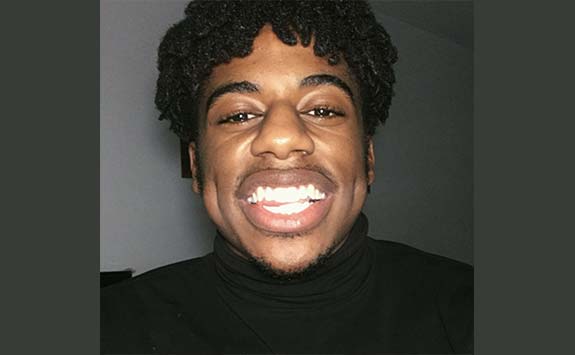 The course
The course is set up in a really structured manner which allows it to be grasped in a very organised and logical way.
The teaching set up is excellent here too, with a good balance of a high-quality lecturing style and small seminar groups which combine to create a very effective and exciting teaching environment.
Support here has been wonderful too, with tutors always on standby ready to help with all sorts of enquiries, as well as the older students who act as peer mentors to the newer students. I have never been too far away from help when needed!
The facilities
The medical faculty facilities are superb!
The King George VI building is located on the main campus and as the home of the of the School of Pharmacy is outstanding. The Laboratories, facilities, and equipment there create an inviting and engaging environment for learning.
The medical school library is full of easily accessible content which really helps when it comes to extra reading and the librarians offer great support with assignment writing which was incredibly helpful for me when I started the course.
The clinical skills laboratories provide spaces for us to practice and improve how we interact with patients too, which has provided me with a wealth of experience.
The City
Newcastle is unique in the sense that it has all the offerings in terms of culture and entertainment that a big city would provide whilst all being within walking distance, such that you could never feel lost or swallowed up in all that the city has to offer.
There is such a range of things to do both in the day and the night with my favourite being going to the 50,000-seat capacity St. James' park football ground and seeing my favourite premier league teams in action.
Student accommodation
I lived in University managed halls in my first year and I was impressed by the personalised nature of the experience provided, which really helped me feel at home.
There are different student accommodations dotted closely around the campus and throughout the city meaning that you can never be too far away from the student atmosphere.
Spare time
I love to play football and have enjoyed representing different societies and playing in the intramural leagues whilst at the University.
With a love for football also comes a love-hate relationship with running so, it is no surprise to see me spend my mornings running along the quayside by the bridges and river.
I am a family man by nature and so, gathering my friends round the table at one of the many restaurants that the city has to offer has always been a love of mine, in between the time spent participating in sport and studying.
Anything else you might want to mention?
Moving away from home can be quite daunting and new experiences like this can be quite hard to navigate on your own. Newcastle University offers a lot of support which can be especially helpful when settling into University life.
At Newcastle, help is always around the corner, whether it be through your tutors, through the various University services or the Student Union, support is always there and ready for if you ever need it.