Thousands could benefit from better use of pioneering stroke treatment
Published on: 29 November 2016
Almost 10,000 UK stroke patients a year could benefit from a new procedure, according to research involving Newcastle University experts.
Stroke is a serious, life-threatening and often debilitating condition which can have a devastating impact on patients and their families. In the UK, nearly 90,000 people are admitted to hospital following a stroke each year. Many stroke survivors are left severely disabled.
Thousands of people who are admitted to hospital following a stroke each year are eligible for mechanical clot removal, which can substantially reduce disability if carried out within six hours of the onset of symptoms. However, only a tiny minority currently receive it.
Mechanical thrombectomy is a more effective treatment than clot-busting drugs alone for acute stroke caused by blockage of a large blood vessel by a clot. It involves a specialist inserting a catheter into the arm or leg and removing the clot from the blood vessel to the brain using a stent or suction.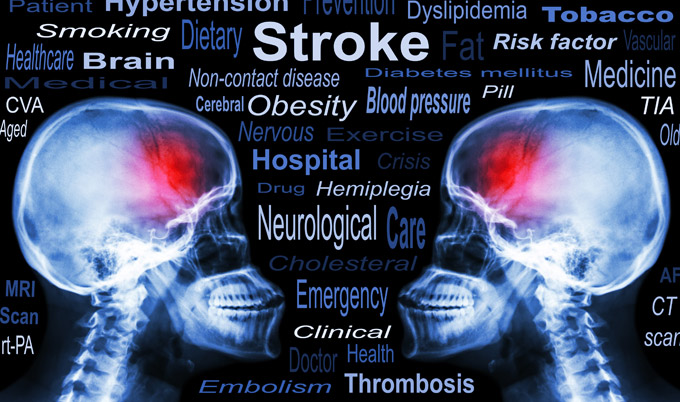 Results of study
The new research reveals that as many as one in 10 stroke patients admitted to hospital – 8,770-9,750 patients each year – could benefit from this revolutionary treatment. Currently very few UK hospitals have enough specialists and the necessary support teams to be able to provide mechanical thrombectomy 24 hours a day.
The study, known as Promoting Effective and Rapid Stroke Care (PEARS), was carried out by researchers from Newcastle University, Northumbria University, Oxford Academic Health Science Network and the National Institute for Health Research Collaboration for Leadership in Applied Health Research and Care - South West Peninsula.
Phil White, Professor of Neuroradiology at Newcastle University and Consultant at Newcastle upon Tyne Hospitals NHS Foundation Trust, said: "Mechanical thrombectomy is a highly effective treatment for acute ischaemic stroke, with eight clinical trials showing a significant reduction in disability after stroke if it is used immediately in the right patients.
"The challenge is to make this technique more widely available, as current figures suggest that fewer than 600 patients receive this treatment each year in the UK."
Clot-busting drugs
Acute stroke care has improved dramatically in recent years with implementation of clot-busting drugs to treat moderate to severe stroke, and rapid access to specialist acute services.
The PEARS project has looked at the effectiveness of the mechanical clot removal technique by analysing existing datasets and working out how many people could benefit from the new treatment. Analysis has taken into account travel times and the availability of specialist teams.
The research has also looked at the estimate costs of the technique and how the treatment could be provided by the NHS.
Stroke expert Dr Christopher Price, from the Institute of Neuroscience, Newcastle University, is the lead investigator for the PEARS study.
He said: "This study has highlighted the urgent need for emergency thrombectomy treatment to be made widely available to patients with acute stroke.
"There will be continuing research over the next two-and-half years to demonstrate the best way for ambulance services and hospitals to work together for delivering this life-changing treatment.
"Newcastle is one of the leading universities in the country for demonstrating the value of this treatment and what impact it will have for the NHS."
Newcastle Academic Health Partners
This research is also part of Newcastle Academic Health Partners, a collaboration involving Newcastle University, Newcastle upon Tyne Hospitals NHS Foundation Trust and Northumberland, Tyne and Wear NHS Foundation Trust. This partnership harnesses world-class expertise to ensure patients benefit sooner from new treatments, diagnostics and prevention strategies.
Press release adapted with thanks to Oxford Academic Health Science Network
---
Latest News