Newcastle University staff recognised in Queen's Birthday Honours
Published on: 17 June 2017
An emeritus professor, an innovation leader and the former Executive Director of Human Resources at Newcastle University have been named in the 2017 Birthday Honours List.
Unexpected honour
Emeritus Professor Erica Haimes and Professor Roy Sandbach have been awarded the Order of the British Empire (OBE) - Professor Haimes for services to social sciences, while Veryan Johnston has been made a Member of the Order of the British Empire (MBE) for services to higher education.

Professor Haimes, who co-founded Newcastle University's Policy, Ethics and Life Sciences (PEALS) research centre in 1998, is an eminent sociologist whose work in sociology and bioethics is internationally recognised.

Her work, in collaboration with colleagues in PEALS, Sociology and the Faculty of Medical Sciences, looks at the social and ethical aspects of medical advances and innovations such as IVF, stem cell research and human tissue collection. It has influenced both policy and practice, and she serves on a number of national and international bodies, including the UK's Nuffield Council on Bioethics, the Royal College of Obstetricians and Gynaecologists and the Wellcome Trust. She was elected Fellow of the Academy of Social Sciences in 2015.

"This was a completely unexpected honour," said Professor Haimes. "I would like to acknowledge the support and contributions of my colleagues at Newcastle University, and elsewhere, from whom I have learnt a great deal. It has been a real privilege to work with them.

"I would also like to pay particular tribute to the people of the north east of England, who have helped my research enormously; none of my work would have been possible without their generosity and I am grateful for this opportunity to thank them again in public."
Professor Haimes first joined Newcastle University in 1980 and took early retirement last year, before becoming Emeritus Professor.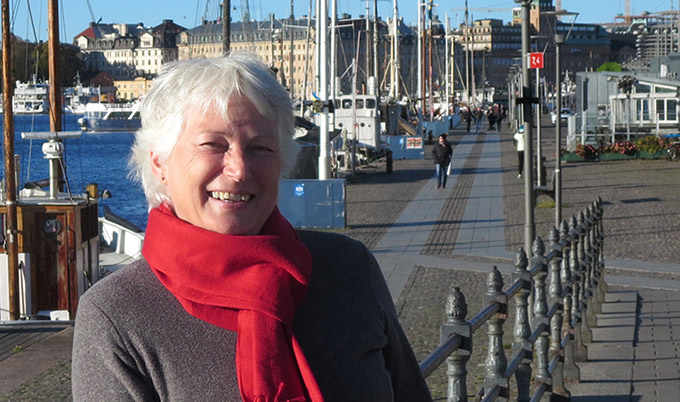 Innovation leader recognised
Professor Roy Sandbach is Director of the National Innovation Centre for Ageing at Newcastle University, a renowned expert on open innovation and he has been awarded an OBE for services to science, innovation and skills in the honours.
As Director he brings together a team matching the needs and demands of an ageing population, with world-leading science, technology and design.

He has just stepped down as Chair of the Innovation Board for the North East Local Enterprise Partnership where he developed the region's innovation strategy as part of the Strategic Economic Plan.

Until 2012, he held global research and development positions within international company P&G, developing the open innovation strategy and programmes across the world. One of his inventions is a $150 million business in the US.
Nationally, Roy chairs the BEIS/Innovate UK/NCUB/KTN National Smart Specialisation Hub and sits on the BEIS Advisory Group for Science & Innovation Audits.
Reacting to the news, Professor Sandbach said: "I'm amazed and very grateful to have been honoured. I have been fortunate to have had wonderful encouragement from my parents, family and close friends throughout my life. And the work that I do in the context of science, innovation and skills would be impossible without the constant support of colleagues in the University and across many organisations. This award is really for all of them."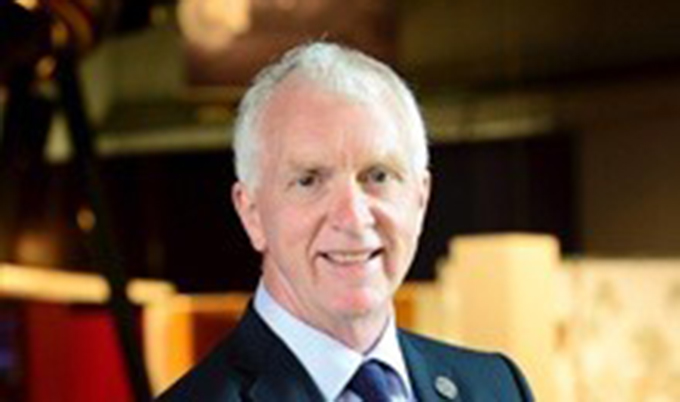 "Real surprise"
Veryan Johnston, who was Executive Director of Human Resources at Newcastle University, before she retired in 2015, has held a range of key positions during her time in the higher education sector. They include Chair of Universities HR, Chair of Russell Group HR Directors, Member of the 2015 Universities UK Review into Efficiency and Effectiveness of HE and a member of the EU review on Recruitment of Researchers.
"I am delighted," said Veryan, who joined the University in 1998. "But it is a real surprise, I couldn't believe it when I received the letter.

"I don't think the honour is just for me, it's for everyone I worked with. It was a real joy and a privilege to work at the University. It was challenging too of course, but I enjoyed it all."
Talent and expertise
Professor Chris Day, Vice-Chancellor and President of Newcastle University, said: "I would like to congratulate Erica, Veryan and Roy, on their honours. They are well deserved and testament to their talent and expertise. I am proud Newcastle University has benefitted from their knowledge over the years."
---
Latest News