Drug delivery project receives business boost
Published on: 11 July 2017
A start-up drug delivery project at Newcastle University has been given a boost to help turn the idea into a business.
A Newcastle University team has been chosen by the North of England Life Science Accelerator (NELSA) to receive professional help for their business surrounding 'An Integrated Gastrointestinal Model for Drug Delivery'.
Researchers at the University have developed a lab model of the digestive tract that can simulate the digestion, mucus permeation and uptake of nutrients and drugs.
The model allows the pharmaceutical industry to investigate the delivery of oral drugs to the body without using animal models.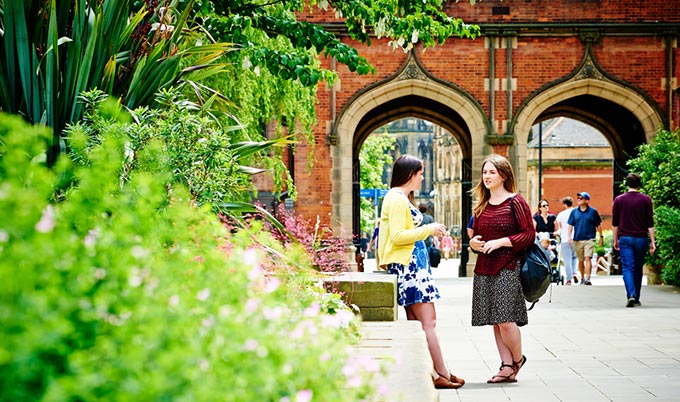 Expert help
NELSA will support the team by providing access to business mentors, coaching and workshops to help them on the next stage of their commercial journey.
Dr Peter Chater, a Research Associate at Newcastle University's Institute of Cell and Molecular Bioscience, was part of the team that developed the model in Professor Jeff Pearson's lab.
Dr Chater said: "We are really happy to be part of the NELSA programme as this is a great opportunity for us to get our work recognised on both a regional and national level.
"We had to pitch against lots of great projects that applied to be part of the scheme, so we were pleased to be chosen.
"The expertise we will receive from the NELSA programme will be really useful as we develop the project."
N8 Research Partnership
An expert panel from NELSA selected the business ideas, which included three from the N8 Research Partnership universities of Newcastle, Leeds and Durham.
The projects include 'Lightox' led by the University of Durham and 'Horizon: therapeutic microbubbles' from the University of Leeds.
Two projects from the University of Central Lancashire have also been selected along with three independent businesses, StrataStem (originally from University of Manchester); MolMart; and Mind Moose.
The NELSA initiative is anchored at Alderley Park's BioHub and was launched at the 2016 annual BioCap Conference.
The initial application process ended in January 2017 and 15 businesses were invited to take their ideas to a two-day business bootcamp to progress them, with five from the N8 universities reaching this stage, also including from the Universities of Lancaster and Manchester.
Growth of business
Ned Wakeman, the director of BioCity which manages the BioHub, said:"The NELSA programme facilitates the creation and growth of more successful businesses by partnering innovative high quality academic research with the valuable industry and commercialisation expertise, funding, and structured programmes, available on site."
Alderley Park's BioHub boasts world class facilities for projects in healthcare and life sciences, including those in therapeutics, diagnostics, devices and digital. It is an international hub for entrepreneurial activity in the life science sector.
Being supported by science park operator 'Manchester Science Partnerships' and investment firms 'Catapult Ventures' and 'Alderley Park Ventures' and collaboration organisations, the N8 Research Partnership and the Northern Health Science Alliance (NHSA), the accelerator also means that businesses can take advantage of their extensive industry network.
---
Latest News