Identical twins graduate with top degrees
Twin sisters graduate with top degrees
Published on: 18 July 2017
It is double delight for twins Diana and Steph Luke as they both graduate from Newcastle University with top degrees.
Donning their gowns with pride, the pair, aged 20, from North Shields, joined approximately 4,800 students at the University's summer congregation ceremonies.
Steph graduated with a BA in Politics and History, while Diana completed a BSc degree in Physical Geography. The sisters are graduating with 2:1 degrees.
Steph said: "I chose Newcastle because it is a world-renowned university. It's close to home, so we didn't have a massive upheaval and we could concentrate on our work. We could also have a break and it doesn't feel like we're always at university.
"It is a lovely university and the campus is amazing. Newcastle University has the courses we wanted to do. It's really nice to be staying at home too."
Diana added: "We found that interacting with the lecturers as much as possible makes a big difference. They are all lovely and they are happy to help, so taking a full advantage of this is important.
"Another key to success is self-organisation. Making sure you stay on top of your deadlines and when you need to hand your essays in and make sure you organise your time so you do everything to a good standard."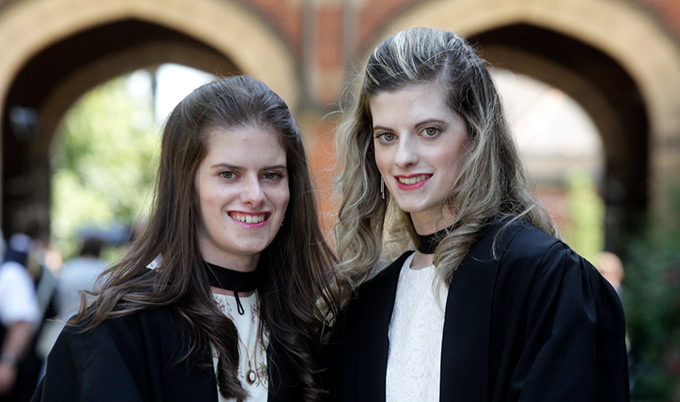 Outstanding student experience
Last year, Diana was part an expedition to Chile to study the Calbuco Volcano. Three students raised £5,000 to travel 7,000 miles to study the impact of the volcano eruption on the surrounding environment. Diana's undergraduate dissertation project investigated the impact of the volcanic eruption on vegetation in relation to topography and morphology changes.
She said: "It was amazing. To be in a place I would have never expected to go was a fantastic opportunity. We also delivered a public lecture about our experiences when we returned from the expedition."
Steph's dissertation project focussed on the impact of the Brexit referendum on Euro-sceptic parties.
The sisters took advantage of the range of extracurricular projects available at Newcastle University. Steph studied German as an additional module through the School of Modern Languages and Diana studied French.
Diana started her undergraduate programme after a successful completion of the PARTNERS Programme, a supported entry route to Newcastle University. The programme was launched to encourage and support students from under-represented groups to apply to, and successfully enter and progress through, Newcastle University. Once she commenced her studies, Diana stayed involved in the PARTNERS programme by providing mentoring for applicants.
Steph was also a mentor to students on the Politics and History degree programme. She said: "The mentoring involved keeping in contact with first year students to make sure they were getting on okay, and if they needed help, advising them. It was nice to feel like I was helping them, because the vast majority that I mentored contacted me throughout the year with different questions."
Steph received support and CV advice from the Careers Service, where careers advisers helped with her personal statement for her Master's application.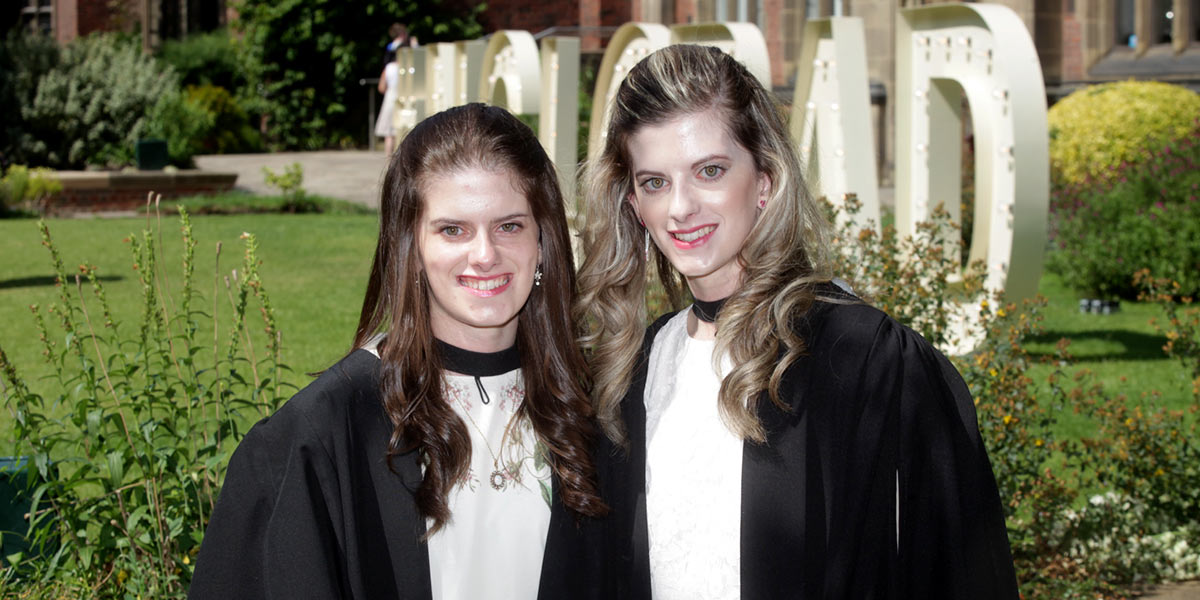 Postgraduate study
The pair are going on to study on Master's programmes at Newcastle University. Steph has enrolled on an International Relations MA, while Diana will be starting an MSc degree in Ecological Consultancy.
Newcastle University will have Clearing places available for high-achieving applicants. Students can visit the Clearing website: http://www.ncl.ac.uk/clearing/ to check available courses. Clearing hotlines open at 07.30am on Thursday 17 August.
---
Latest News