Non-invasive urine test provides game changer in bladder cancer
Published on: 21 October 2017
A new non-invasive urine test launched today could help diagnose women with bladder cancer far quicker.
In a study, led by experts at Newcastle University, the ADXBLADDER test was an extremely reliable way of identifying patients with bladder cancer.
The test, which measures levels of a protein in urine, was found to provide a clear cut 'yes/no' result within just three hours.
Although men are three to four times more likely to develop bladder cancer, women are more likely to die from the disease.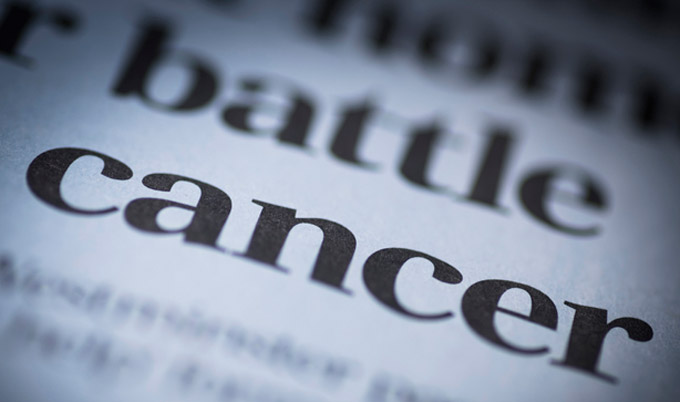 Bladder cancer survival
Statistics show that 57% of men survive bladder cancer for five years or more compared with just 46% of women.
Later diagnosis and women suffering from rarer forms of the disease are considered to be among the possible factors explaining this disparity.
Dr Stuart McCracken, from the Northern Institute for Cancer Research, Newcastle University, is the study's principal investigator.
He said: "The ADXBLADDER test offers a real game changer in bladder cancer diagnosis.
"The results of our new study, demonstrating fantastic accuracy, open the way for non- invasive bladder cancer testing to become widespread.
"This test undoubtedly has a role to play in helping identify women with bladder cancer early which could have a positive impact on survival."
One reason for delayed diagnosis is that women are less likely to undergo assessment for blood in their urine - known as haematuria - than men due to their being accustomed to suffer from frequent urinary tract infections (UTIs). UTIs can confuse the issue since they share similar symptoms to bladder cancer, such as blood in the urine.
"The reality is that women who suffer from recurrent UTIs may not bother to visit their GP if they spot blood in their urine, and additionally GPs can be falsely reassured when they identify a positive UTI when actually there's more than one process going on," said Mr Tim Dudderidge, a Urology Surgeon from University Hospital, Southampton.
Experts believe that the new test could be positioned to be used by hospital urologists for women who continue to have blood in their urine two weeks after being treated with antibiotics for a UTI.
"The availability of an accurate, easy and affordable test will reduce the barriers to testing women with persisting urinary symptoms and enable earlier diagnosis of bladder cancer," said Mr Dudderidge.
ADXBLADDER test
The ADXBLADDER test is based on measuring levels of a protein called MCM5, which is a marker of cancer cells that still have the capability to divide.
In healthy people MCM5 would only be found in cells in the deeper layers of the bladder wall that have yet to adopt their final characteristics.
The test, which requires just 10 MLs of urine, can provide a clear cut 'yes/no' result of whether people have bladder cancer within three hours. It uses the ELISA measuring technology that is readily available in most hospitals.
The ADXBLADDER, produced by Arquer Diagnostics, received its CE mark on 11th October 2017.
For women, especially those who have been treated for bladder cancer and need to undergo regular monitoring to check for recurrence,ADXBLADDER could make a real difference to their quality of life.
The current method of bladder cancer diagnosis involves cystoscopy where a small narrow tube -known as the cystoscope - is inserted through the urethra with an attached lens that allows the doctor to view the inside of the bladder to check for disease.
"Cystoscopy is an undignified, uncomfortable, and expensive procedure," said Mr Dudderidge.
"Given the choice, most people would adopt a urine test in a heart-beat if they thought it offered a safe alternative to invasive cystoscopy.
"ADXBLADDER would also help avoid the uncertainty of being on hospital waiting lists for long periods."
ADXBLADDER study
In the ADXBLADDER study, presented at a conference in Lisbon, Portugal, 577 patients attending special clinics for blood in the urine at six UK centres underwent ADXBLADDER testing, and then had their results compared to the gold standard approach of cystoscopy, ultrasound and CT scanning.
The results showed that 7.96% of the tests were positive for cancer and 92.1% negative.
When ADXBLADDER was compared to the gold standard the investigators found that the test correctly identified 95% of patients with high risk cancers, and that the negative predictive value (the test's ability to correctly identify patients without cancer) was 97%.
Dr McCracken said: "It's really important that the test achieved good sensitivity in high risk patients because this is the group who suffer most from a missed diagnosis as their bladder cancer is likely to spread quickly."
Press release courtesy of Kendrick PR
---
Latest News