Thinking ahead - academics take part in Radio 3 Festival
Published on: 9 February 2018
Experts from Newcastle University are contributing to this year's Radio 3 Free Thinking Festival.
A musical start
The event, which takes place from Friday 9 March, attracts some of the brightest minds in the country to Sage Gateshead every year.
The festival will get off to a musical start with award-winning choir Voices of Hope, whose members include Newcastle University staff and graduates. The choir will perform a brand new piece by composer Lucy Pankhurst with a text by her mother Helen Pankhurst. This will be based on words by Helen's great-grandmother, suffragette Emmeline Pankhurst, and will mark a hundred years since the first women in this country won the right to vote.
Later that day, acclaimed musician and Newcastle University lecturer Kathryn Tickell, will present a special episode of World in 3, which will explore working class voices in the rich folk music traditions of the North East.
On Saturday morning, Kirsten Gibson, senior lecturer in music, will review new and recent releases of 16th and 17th-century music for Record Review.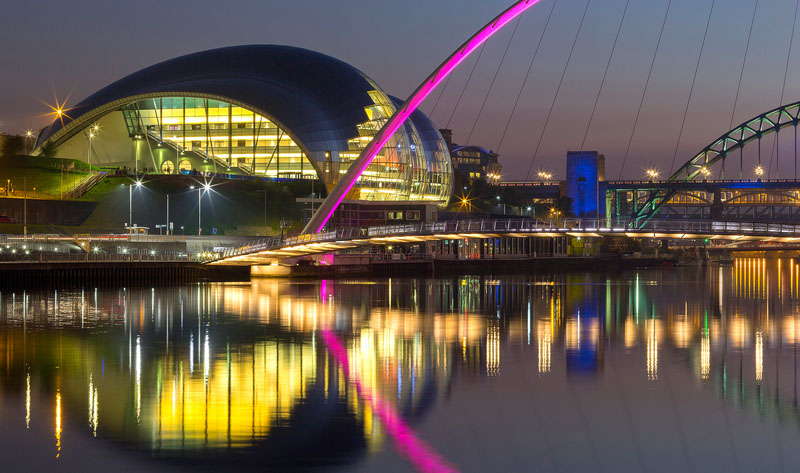 Magical but complex
Musicians The Unthanks, one half of which is Folk and Traditional Music graduate Niopha Keegan, will take part in The Verb, which features the best in new poetry, writing and performance, on Sunday morning.
Award-winning poet Sinead Morrissey, Director of Newcastle University's Centre for the Literary Arts, will take part in a special Sunday morning journey into poetry and the spoken word and will share a brand-new commission.
The magical but complex behaviour of everything from schools of fish to starlings to atomic particles will come under the spotlight with Melissa Bateson, Professor of Ethology and Dr Richard Bevan, a lecturer in the School of Natural and Environmental Sciences. They will take part in The Dance with Nature, with host Professor Rana Mitter, and Professor Jim Al-Khalili, presenter of BBC Radio 4's The Life Scientific.

The iconic bridges across the Tyne will come under the spotlight in Building Bridges and megastructures. Dr Sean Wilkinson, Reader in Structural Engineering, will discuss the human endeavour which goes into creating such man-made wonders with Roma Agrawal, author of Built: The Hidden Stories Behind our Structures, and Erica Wagner, author of Chief Engineer: The Man Who Built the Brooklyn Bridge.
---
Latest News