Leading figures celebrated with honorary degrees
Published on: 16 July 2018
An actor and musician, a world-renowned artist, a leading figure in finance and an entrepreneur, honoured by Newcastle University.
Jimmy Nail
Today, Friday 13 July, Jimmy Nail and Sean Scully were made honorands.

Jimmy, a BAFTA actor, musician, author, lyricist, producer and screenwriter, is being recognised for his work as Patron of the North East charity FACT (Fighting All Cancers Together) which provides essential support services to patients. He will be made an Honorary Doctor of Civil Law (DCL).

He is best known for his roles in Auf Wiedersehen, Pet, Spender and Crocodile Shoes and the movies Evita and Still Crazy, for which his song The Flame Still Burns was nominated for a Golden Globe.

A successful musician, Jimmy has worked with music legends including George Harrison, Sting, Madonna, Gary Moore, David Gilmore and Brian Johnson. He has been awarded several gold and platinum discs for Crocodile Shoes, Love Don't Live Here Anymore and number one hit Ain't No Doubt. His 1995 song Big River, which features fellow North East musician Mark Knopfler on guitar, is about the River Tyne and looks back at its proud history and his father working in the shipyards.

In 1999 he co-founded the Sammy Johnson Memorial Fund, established to help young talent in North East England, in memory of Sammy who starred alongside him in Spender. To date, the Sunday For Sammy concerts have raised more than £500,000. Originally from Benton in Newcastle, Jimmy is a lifelong supporter of Newcastle United.

"To be recognised by the good folk of Newcastle University for making a positive contribution to life in the North-East is something of which I'm incredibly proud," said Jimmy. "Previous honourands, both recent and historical, make such an award all the more prestigious and valued. I accept it with the deepest gratitude and humility."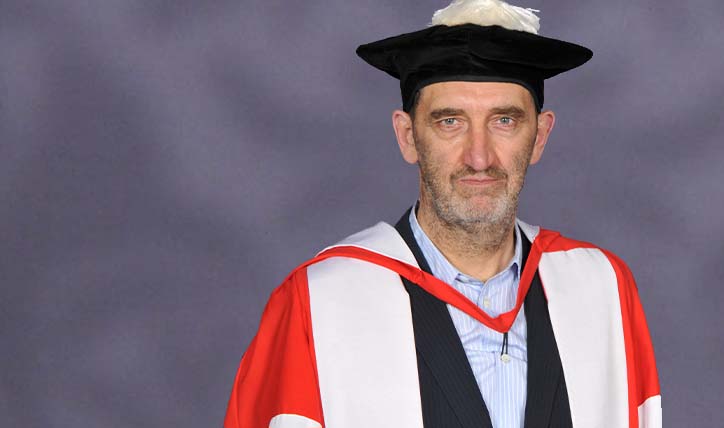 Sean Scully
Sean Scully is the master of Post-Minimalist Abstraction. He has been twice shortlisted for the Turner Prize and his work is in the collection of virtually every major museum around the world.
A Newcastle University Fine Art graduate, his early work was recently the subject of an exhibition at the University's Hatton Gallery and the city's Laing Gallery.
Twice shortlisted for the Turner Prize, his work spans a wide breadth of scale, from the intimate to the monumental, and although best known for his paintings in oil, his work covers many media, including pastel, watercolour, photography, printmaking and sculpture.
In 2014, he became the only Western artist to have had a career-length retrospective exhibition in China that included more than 100 paintings and traveled from Shanghai to Beijing. This was immediately followed by a second retrospective in three other major Chinese cities. In 2018 Sean continues to have major solo exhibitions around the world, including the Multimedia Art Museum of Moscow, the State Museum of St Petersburg, both in Russia, the Kunsthalle Karlsruhe, Germany, the De Pont Museum of Contemporary Art in the Netherlands, and the Hirshhorn Museum and Sculpture Garden in Washington DC, USA.
Sean will be made an Honorary Doctor of Letters (DLitt). He said. "My gratitude to Newcastle University and Newcastle in general, is immense."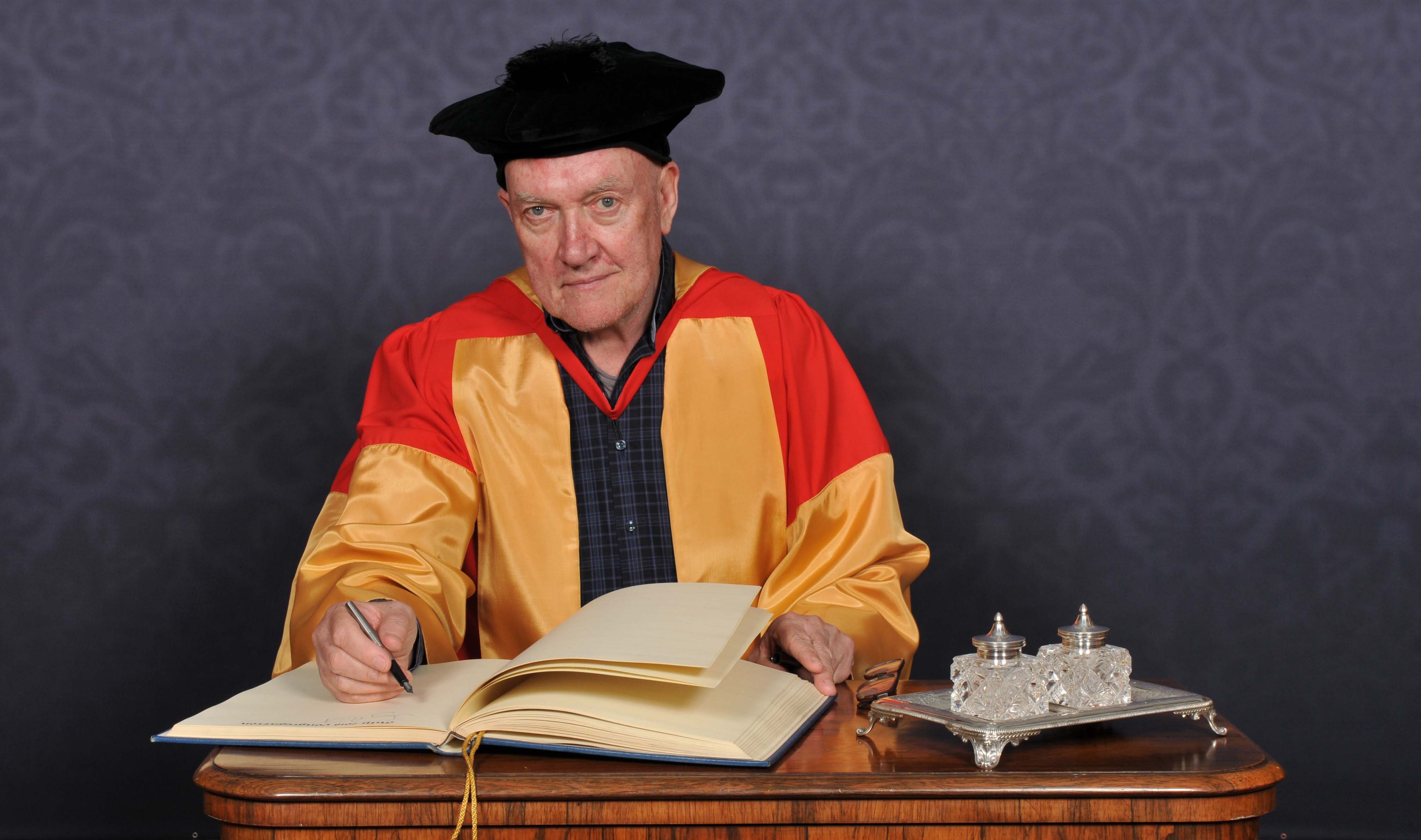 Ann Cairns
On Monday 16 July, Ann Cairns and Mark I'Anson will be honoured.
Ann is Vice Chairman of Mastercard and has more than 20 years' experience working in senior management positons across Europe and the US. Prior to this, Ann, who has an MSc in Medical Statistics from Newcastle University, was an award-winning research engineer and the first woman to work offshore on UK oil rigs.
In her role as Vice-Chairman, Ann represents Mastercard around the world, focusing on inclusion, diversity and innovation. She plays the important role of senior ambassador and executive leader with a global remit and sits as part of the company's global management committee. She will be made a Doctor of Civil Law (DCL).
She said: "I am delighted to have received an honorary doctorate from Newcastle University. Newcastle is a vibrant city and an exciting place to study. Thanks to the work of the University, it continues to attract top talent from around the world, who end up, like I did, as true ambassadors for the city and region.
"During my time at Newcastle University, I received phenomenal support from the professors and staff and thanks to their guidance was able to take the first step in a career which has spanned over three decades. As a proud Geordie and Newcastle University alumni, I am honoured to be recognised in this way and know that anyone lucky enough to be part of this great establishment is being set up for a lifetime of opportunity."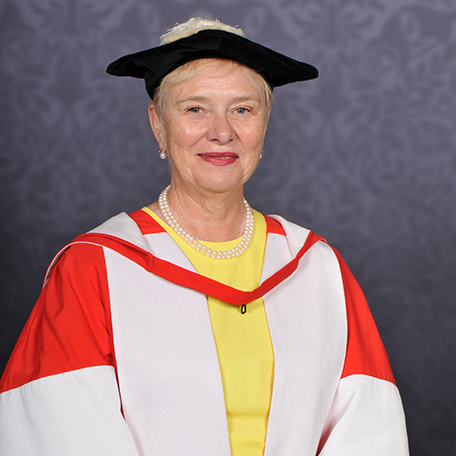 Mark I'Anson
Mark I'Anson is an entrepreneur and began his career in computing as a research fellow at the Open University, before launching his own business Integrated Micro Products. It was floated on the US NASDAQ stock exchange before being acquired by Sun Microsystems. From 1996-2000 Mark was Vice President responsible for Sun's Telco Platforms Group.
Mark has had a long association with Newcastle University. He was appointed as the David Goldman Visiting Chair of Business Innovation in 2005. He became a member of Newcastle University's Council in 2004 and was appointed Vice-Chair in 2009, and Chair and Pro-Chancellor in 2011. He will be made an Honorary Doctor of Civil Law (DCL).
"Having started my career as a researcher I have always felt a sense of loss about leaving academia," he said. "So the opportunity I have had to work with Newcastle University fills me with pride and a sense of fulfilment.
"This great honour feels like a validation of my work and means a tremendous amount to me."
Newcastle University Vice-Chancellor and President Professor Chris Day said: "The University has a long tradition of awarding honorary degrees to people who have made a significant contribution to society. Each of our honorary graduands has used their talent and determination to achieve great success in their respective field.

"I am delighted to welcome them to our beautiful campus during the highlight of the academic year, congregations, when we celebrate the success of our students."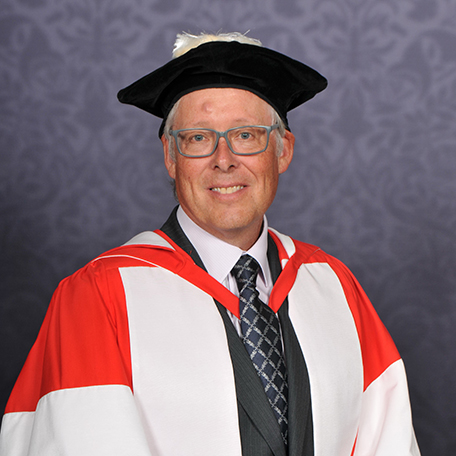 ---
Latest News