Boost of £9.5m to inform government decision-making
Published on: 6 July 2018
Experts at Newcastle University are set to benefit from a £9.5m investment for research to help inform government decision-making.
The National Institute for Health Research (NIHR) has invested approximately £65m, over five years for 13 units, to provide both a long-term resource for policy research and a rapid-response service for evidence for emerging policy needs.
Researchers from Newcastle University will play a vital role in three of the newly formed NIHR Policy Research Units.
The University will lead the NIHR Policy Research Unit in Behavioural Science, will co-lead the NIHR PRU in Older People and Frailty, and will be part of the NIHR PRU in Public Health.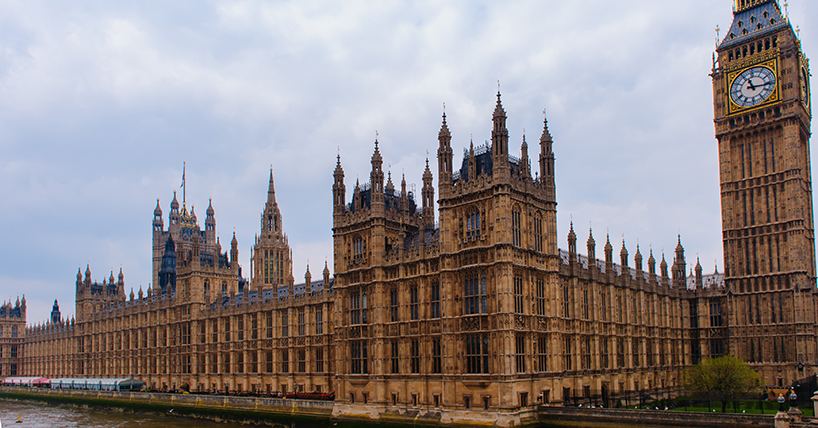 Leading on behavioural change
An award of £4.5m has been given to Newcastle University to lead the NIHR PRU in in Behavioural Science, under the directorship of Falko Sniehotta, Professor of Behaviour Medicine and Behaviour Psychology.
Professor Sniehotta's experience is in the area of behavioural change, specifically the development and evaluation of complex interventions.
As Director of the Behavioural Change Programme at Fuse: the Centre for Translational Research in Public Health, Professor Sniehotta has significant experience in working with policy makers, practitioners and members of the public in developing behavioural science solutions to improve health and wellbeing.
The PRU in Behavioural Science will use its expertise to explore influencing factors on demand for services, and how to successfully implement health and social care initiatives to improve the level of quality care in England.
Professor Sniehotta will bring in expertise from joint partners at Newcastle University, UCL, University of Cambridge, University of Warwick and London School of Hygiene and Tropical Medicine.
He said: "The Policy Research Unit in Behavioural Science will work closely with the Department of Health and Social Care to identify evidence needs and to provide high quality and timely behavioural science evidence to inform the formulation of effective health and social care policy in England.
"Population behaviour is influenced by a range of economic, environmental, commercial, cultural, social, psychological and biological determinants.
"Our PRU brings experts from behavioural, social and evaluation science disciplines together to research how behavioural science can inform health and social care policies."
Ageing research
The NIHR PRU in Older People and Frailty will receive £5m to develop high-quality evidence to inform policy on the promotion of healthy ageing and provision of efficient, appropriate care for old age and frailty.
Professor Barbara Hanratty will take on the role of Deputy Director, alongside the Unit Director, Professor Chris Todd from the University of Manchester, and co-investigators from Newcastle University and London School of Economics (LSE).
The Newcastle team's expertise in ageing research, particularly in epidemiology and primary care will be key to the success of the unit.
Professor Hanratty said: "With the significant investment in ageing research in Newcastle, we're delighted to be involved in something that seeks to bridge the gap between the academic expertise and the decision-making in government.
"We look forward to working alongside colleagues at the University of Manchester and LSE."
Public health expertise
Ashley Adamson, Professor of Public Health Nutrition at Newcastle University and an NIHR Senior Investigator, will play a vital role in the NIHR PRU in Public Health.
Led by London School of Hygiene and Tropical Medicine, the NIHR PRU in Public Health will identify and evaluate effective public health interventions, and generate evidence to inform government strategies to reduce health inequalities.
Professor Adamson's research focuses on public health nutrition including food behaviour, diet, obesity and physical activity across the life course.
Professor Adamson will take on this role alongside her positions as Director of the NIHR School for Public Health Research and Fuse: The Centre for Translational Research.
She said: "I am delighted to be a member of the NIHR PRU in Public Health. It provides a fantastic opportunity to collaborate with excellent colleagues from across the field of public health and inform policy at the highest level."
Investment in health research
These latest awards add to an already outstanding investment by the NIHR, in activity led by both Newcastle University and the Newcastle upon Tyne Hospitals NHS Foundation Trust.
Over 10 centres, units and programmes are funded across the University and Trust; bringing together academia with NHS patient care and public health in order to improve the health and wealth of nation through research.
---
Latest News