Newcastle graduate makes a bold statement with a fashion start-up
Published on: 14 August 2018
A fashion start-up company is proving a perfect fit for a Newcastle University entrepreneur who has entered the vintage clothing market.
International growth and a city centre opening has helped graduate, Louisa Rogers, double the revenue from Trendlistr, an exciting online destination for vintage clothing.
Trendlistr sells curated and sustainably sourced vintage clothing, bucking the trend for vintage 'kilo sales' and wholesalers. The Arts, Business and Creativity masters graduate sources womenswear and menswear items from across Europe, always buying piece-by-piece, selecting items for their unusual prints, striking silhouettes or eye-catching colourways.
Louisa started by hosting local pop-ups across the region in 2016, before expanding the online reach of Trendlistr the following year - a move that enabled her to reach customers in 48 countries. Trendlistr has also sold to business clients, including Givenchy, Etro, Mulberry and ASOS.
The successful start and growth stages led to the opening of a studio in Newcastle city centre this year, which has driven an increase of Trendlistr's annual turnover by almost 200%.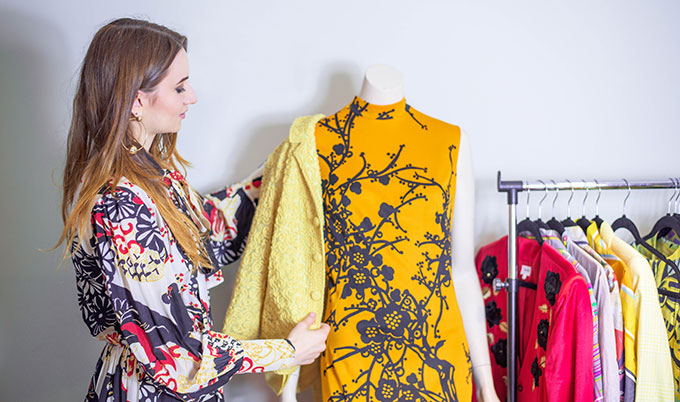 A growing trend
Louisa said: "Vintage clothing is proving very popular and this has helped us to build a truly global community of customers.
"We place emphasis on vintage clothing within a modern context in a segment driven by a huge appetite for something different and unusual, for 'one-of-a-kind clothing' that is not available in high street retailers.
"We are beginning development of a fashion range, drawing inspiration from our curated selection of clothing to be produced in the UK with local partners. We will also begin showing at the Clerkenwell Vintage Fair, one of London's most exclusive vintage fashion fairs from September onwards."
Making business ideas happen
Louisa, originally from Brussels, Belgium, received a START UP Foundership from Newcastle University in 2016-17. The Foundership supported the 23-year-old to accelerate the creation of her business by providing access to office space, intensive business advice, development grants and network introductions. Each Foundership, awarded to between four and six graduate entrepreneurs each year, also includes a £7,500 stipend to support living costs over a six month period (£11,250 for teams)
The 2016 Business School graduate was given mentoring and advice by Charlie Wainwright, business start-up coach at START UP.
Charlie said: "Louisa has successfully turned a hobby into a scalable business. She faced and overcame a number of significant challenges as she developed the concept. In the Foundership programme we were able to give her one to one support to help her develop her business plan and introduce her to people with sound knowledge and experience of launching and growing e-commerce sites.
"I'm so pleased that she is now enjoying success with Trendlistr."
Claire Adamson, Start-up Manager, Newcastle University Careers Service, added: "We are very proud of Louisa's success. She has demonstrated how a solid growth plan can transform a start-up into a flourishing venture. We are sure her success will encourage more of our students and alumni to create thriving businesses which can positively impact the local economy."
Louisa is currently designing a capsule collection reinterpreting vintage design elements for modern wear. She has recruited a marketplace manager and an intern from Newcastle University to help with marketing and PR projects.
She added: "The guidance I received by START UP before, during and after my Foundership was really important. I wouldn't have been able to launch Trendlistr without the support and financial backing made available to me."
The Higher Education Business and Community Interaction Survey (HEBCIS) data places Newcastle University in the top five in the UK for graduate entrepreneurship, based on the turnover of businesses supported by the University, and positioning it as the best performing research-intensive university in the north.
The survey also shows that the start-ups Newcastle University creates are the most investible university supported businesses in the North East, having raised more than £9m in external investment between them.
To find out more information about the START UP programme of support visit: www.ncl.ac.uk/careers/startup and search social media for other companies #StartedatNCL.
Newcastle University will have Clearing places available for high-achieving applicants. Students can visit the Clearing website: http://www.ncl.ac.uk/clearing/ to check available courses. Clearing hotlines open at 07am on Thursday 16 August.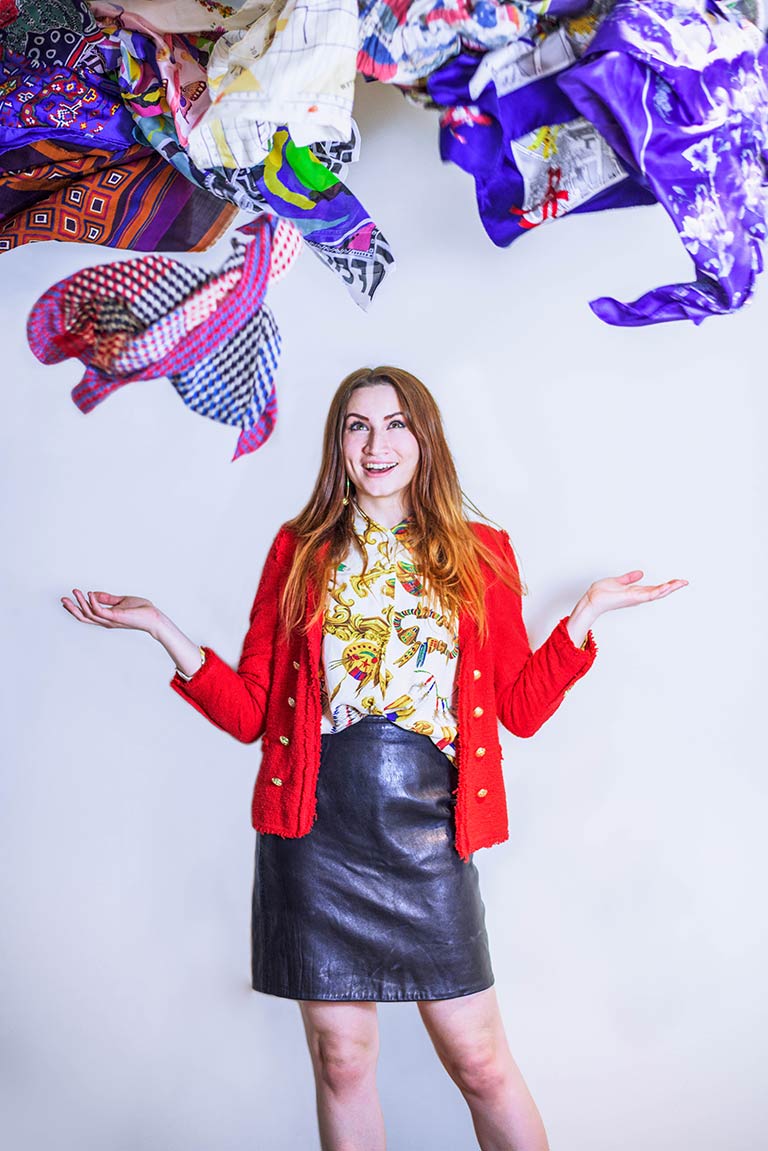 ---
Latest News