Renowned poet Imtiaz Dharker named new Chancellor
Published on: 21 November 2019
Poet, artist and video film-maker Imtiaz Dharker will become Chancellor of Newcastle University on 1 January 2020.
The highest aspiration
A fellow of the Royal Society of Literature, she was awarded the Queen's Gold Medal for Poetry in 2014. She is the author of remarkable collections of poems, including I speak for the devil (2001), Over the Moon (2014) and her most recent collection Luck is the Hook (2018).

Born in Lahore and raised in Glasgow, themes of social justice run throughout her work, which is often concerned with major issues facing the world today, including freedom, displacement, conflict and gender.

"In inviting me to be Chancellor, Newcastle University has reconfirmed that it places poetry at the heart of its great, pulsing activity, and this delights me more than I can say," said Imtiaz. "It suggests a larger view of what education is for and about, especially in these strident times. This University has always combined the highest aspiration with the determined pursuit of social justice and opportunity for all, and a wider engagement with the community.
"I am proud to take on this role, especially when I think that this was the only University in the United Kingdom to give Dr Martin Luther King an honorary degree during his lifetime, and that he came and stood in this place to receive it.
"I was here last summer, and thought it would be a great place to be a student again. In a way I will be, because coming to it now I hope to learn from and be inspired by the people I meet, by the vitality of its academic staff and students. I thank them for their faith in me, and look forward with great pleasure to being Chancellor of this exceptional University."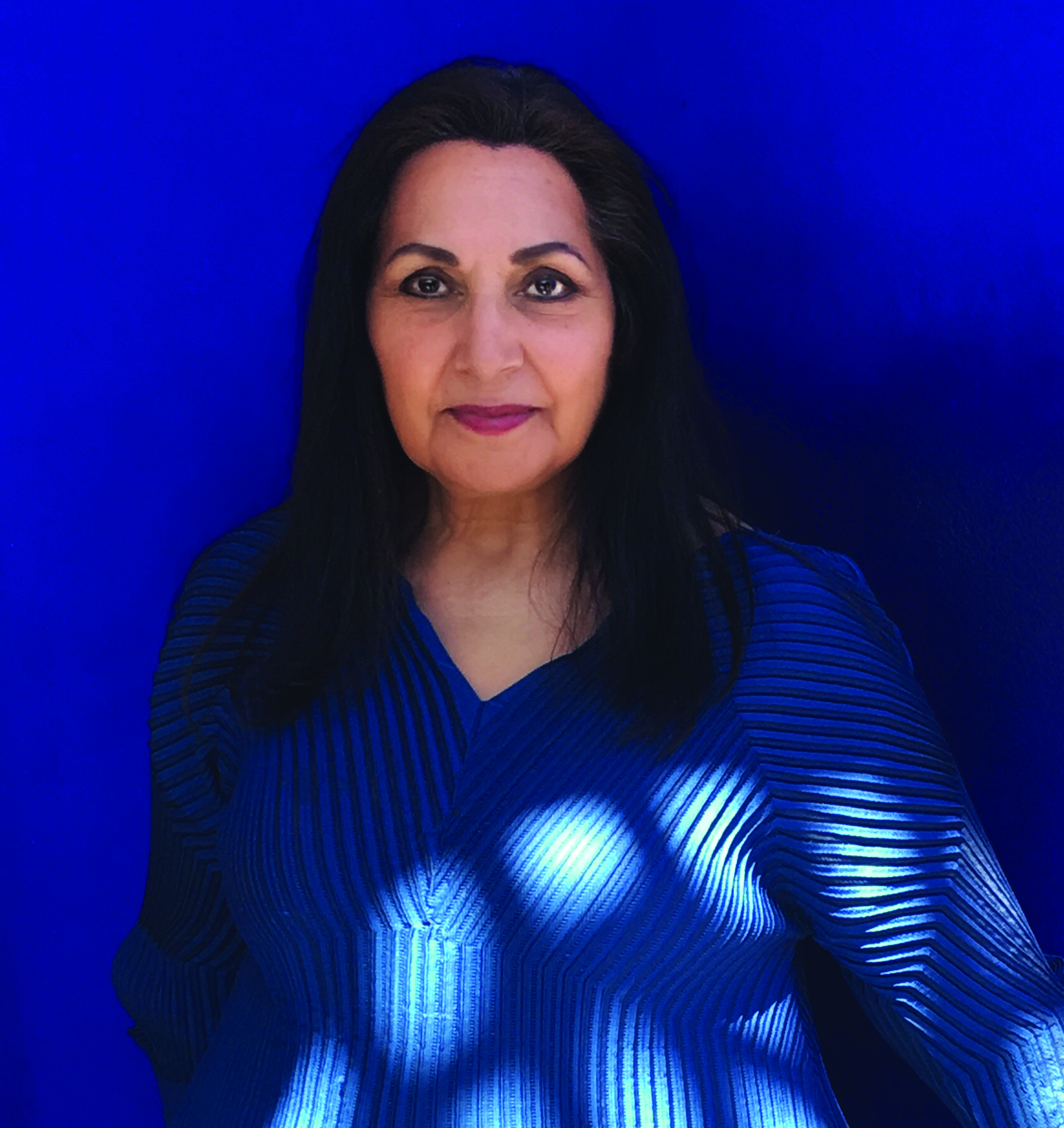 An artist of note
She is well-known at Newcastle University and has contributed to events at the University's Centre for Literary Arts and the Newcastle Poetry Festival. She was a contributor to, and performed in readings from The Mighty Stream, a special poetry collection edited by Newcastle University's Jackie Kay and Carolyn Forché, in 2017, to mark the 50th anniversary of the honorary degree Newcastle University awarded to Dr Martin Luther King Jr.

Her internationally-regarded work, which is studied at GCSE and A-level, is published by Bloodaxe Books, a press which was founded on the Newcastle University campus. The University is today home to its extensive archive.

Imtiaz's talent stretches beyond the written word and she is an artist of note. She has had more than 10 solo exhibitions of drawings in Delhi, Bangalore, London, New York and Hong Kong.

She is also a noted documentary film-maker. Her more than 300 works in film and audio-visual media, many of them on topics of social justice and inclusion, have also won awards, among them the Silver Lotus from the President of India in 1980. They include, for example, work with Shelter on street children, for UNICEF on leprosy, and on cancer treatment and care in India.
An honour
Newcastle University Vice-Chancellor and President, Professor Chris Day, said: "We are thoroughly honoured Imtiaz Dharker has agreed to be the next Chancellor of Newcastle University.

"Imtiaz embodies the values of social justice we hold dear here at Newcastle. Her commitment to it is evident in her work in all its forms.

"As a world-renowned poet, artist and documentary maker she will be an exemplary advocate for the University. We are delighted to welcome her here."

Imtiaz will succeed Sir Liam Donaldson, the former Chief Medical Officer for England who held the post of Newcastle University Chancellor from 2009 until this year.
---
Latest News