National Teaching Fellows 2021
Top teaching awards for Newcastle University
Published on: 5 August 2021
Newcastle University colleagues have received accolades for the quality of their teaching.
Dr Paul Fleet has been named a National Teaching Fellow, while colleagues working on the Humanities and Social Sciences (HaSS) Faculty PGCert in Research Training have received the Collaborative Award for Teaching Excellence (CATE).
Dr Fleet, a Senior Lecturer in Music, has been recognised by the Advance HE National Teaching Fellowship Scheme (NTFS) for his outstanding impact on student outcomes and teaching.
He said: "As a research-driven educator, I value and make explicit the balance of academic rigour alongside vocational practice which underpins my belief in authentic education. It is through this work that I am delighted to be recognised as a National Teaching Fellow, and join a community of like-minded Higher-Education colleagues across the sector."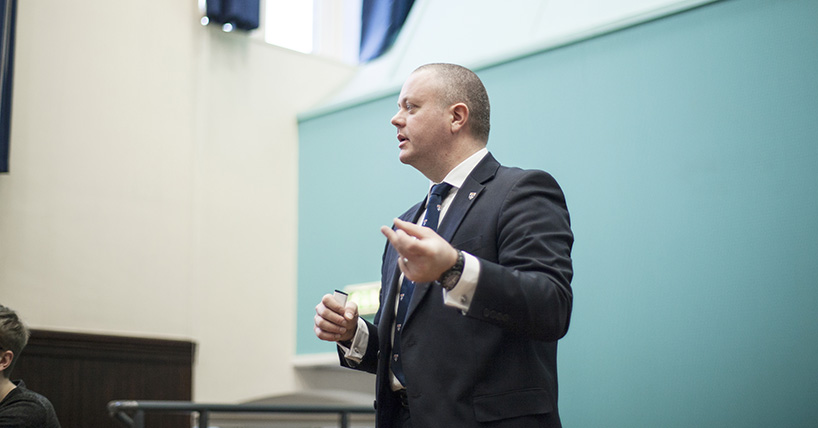 Impact on teaching and learning
The CATE award recognises collaborative work that has had a demonstrable impact on teaching and learning, and highlights the key role of teamwork in higher education.
The PGCert in Research Training team was praised by judges for its work in transforming the established multidisciplinary PGCert to offer more flexible and accessible experiences for postgraduate research students.
Ros Beaumont (pictured top left), Lecturer, HaSS Faculty Research Training Programme, led the overall project.
She said: "We are delighted that the team's work has been nationally recognised through this award.
"This project has enabled postgraduate research training to be provided in more active and flexible ways to better meet our students' diverse needs and circumstances. Through this work the immediate team and 30+ PGCert contributors, working in professional services and academic roles, have developed their knowledge and skills relating to digital learning.
"This experience has also fed into their other teaching and research activities across the institution– something which has served everyone well during the shift to online working over the last year.
"Beyond these substantive impacts, the project has also sparked successful initiatives within and beyond the University, including; offering remote learning to doctoral students outside the "Newcastle locale; exploring the part-time research student experience; creating module roadmaps to signpost flexible learning; the re-purposing of the 'information skills checker' in undergraduate and other postgraduate provision.
"A key contributing factor to the project's success was the diversity of our team – a creative and dynamic mix of expertise from liaison librarians, a learning technologist, an academic developer, academic staff, and effective professional services support. For collaborative work to be successful it requires a willingness to appreciate and respect different perspectives and motivations, along with a generosity of spirit – things we were lucky enough to have in abundance.
"We would like to thank all those who have supported our work over the last few years, with special thanks to our postgraduate teaching assistants and Learning and Teaching Development Service colleagues who have assisted us throughout. We look forward to taking our learning and expertise forward as we undertake a strategic review of our provision."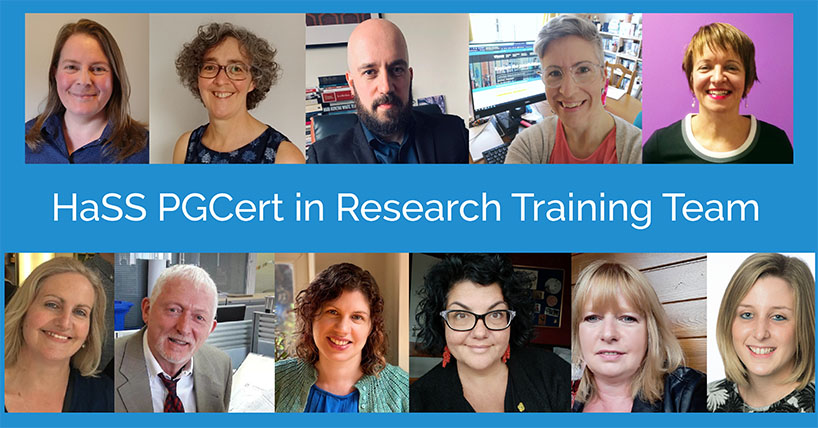 Working together to the benefit of all our students
Professor Tom Ward, Pro-Vice-Chancellor, Education, Newcastle University, added: "My congratulations to Paul Fleet and to Ros Beaumont and the team she leads for these prestigious awards. Both awards reflect three key features of education at Newcastle. First, we work in close partnership with students and see them as active partners in their education. Second, our educational experience is enriched and informed by our research culture. Finally, we bring together diverse teams of professional services and academic colleagues from multiple disciplines to work together to the benefit of all our students.
"Newcastle University now has a total of 13 National Teaching Fellowships, which reflects our shared commitment to the importance of the educational experiences we enable."
---
Latest News