James Berry Poetry Prize winners
James Berry Poetry Prize winners announced
Published on: 29 October 2021
Kaycee Hill, Marjorie Lotfi and Yvette Siegert named winners of the James Berry Poetry Prize
'Man – I goin to Englan
to help speed up Englan
into a greater oneness
with an ever growing humanity.'
– James Berry, Windrush Songs
The James Berry Poetry Prize is Britain's first poetry prize offering both expert mentoring and book publication for young or emerging poets of colour.
Organised by Newcastle Centre for Literary Arts (NCLA) with Bloodaxe Books, and supported by special funding from Arts Council England, the James Berry Poetry Prize was launched in April 2021 and open for four months, attracting nearly a hundred submissions. The three equal winners each receive year-long mentoring during 2021-22 plus £1,000 and publication of their debut book length collections with Bloodaxe in 2023.
They took part – with the other shortlisted poets – in a reading on Thursday as part Newcastle University's NCLA events series hosted by two of the judges, Jacob Sam-La Rose and Theresa Muñoz.
On hearing the news of her win from the organisers ahead of the event, Yvette Siegert sent a personal thank-you to Newcastle:
"Shortly after my husband and I arrived in the UK, we attended a reading at the Lit & Phil, and I couldn't believe a place like this existed. That weekend visit to Newcastle was the first time that I began to feel "at home" in England – the fog and the books and the light: I've never experienced that feeling anywhere else – so it seems especially fitting that the prize should be tied to the poetry community of this city.
"I wish circumstances permitted me to meet you and the other judges in person to express how grateful I am to NCLA and Bloodaxe – for creating this prize, for reading our work. This opportunity is life-changing. Thank you."
Marjorie Lotfi said: "I still can't quite believe that I've jointly won this prize! As someone who spends her days helping others to write and develop their work, I'm just thrilled to have the chance of poetry mentorship – someone to help me consider and shape my own first book-length collection.
"I'm particularly excited to dive back into poems exploring the meaning of home and belonging, subjects so many of us grapple with. And who wouldn't be absolutely over the moon at the prospect of being published by Bloodaxe?"
And Kaycee Hill, the youngest of the three winners, said: "Winning the James Berry is a huge feat and an honour.
"When I graduated last year we were at the height of lockdown and any opportunities I had hoped for had been completely stoppered – as an emerging voice I was desperate to be heard, and winning the James Berry prize is testament to that.
"I feel so lucky to be involved in such a wonderful grassroots prize that will change my life completely, this is such a monumental moment for me."

Louder and stronger
The other poets on the shortlist of seven were Dzifa Benson, Asmaa Jama, Minying Huang and Kim Squirrell.
The prize was judged by Neil Astley, Sinéad Morrissey, Theresa Muñoz, Jacob Sam-La Rose and Nathalie Teitler.
Theresa Muñoz said: "I feel very privileged to have been a judge on the James Berry Poetry Prize on behalf of NCLA and in partnership with Bloodaxe Books. The judging process saw us whittle down nearly a hundred entries to a shortlist of seven poets including three equal winners whose voices will become even louder and stronger due to the expert mentoring and publication of debut collections made possible by the prize.
"The range of poetry we encountered was inspirational. Portfolios included poems set in all corners of the globe which explored issues of language, family, prejudice, political warfare, exile and imprisonment.
"I am proud that the James Berry Poetry Prize creates new opportunities for poets in the UK."
The mentors for the winners of the inaugural James Berry Poetry Prize are Mona Arshi, Malika Booker and Mimi Khalvati. The prize is part of an inclusivity project devised for Bloodaxe by Nathalie Teitler with Booker Prize winner Bernardine Evaristo whose own debut poetry book Lara is published by Bloodaxe.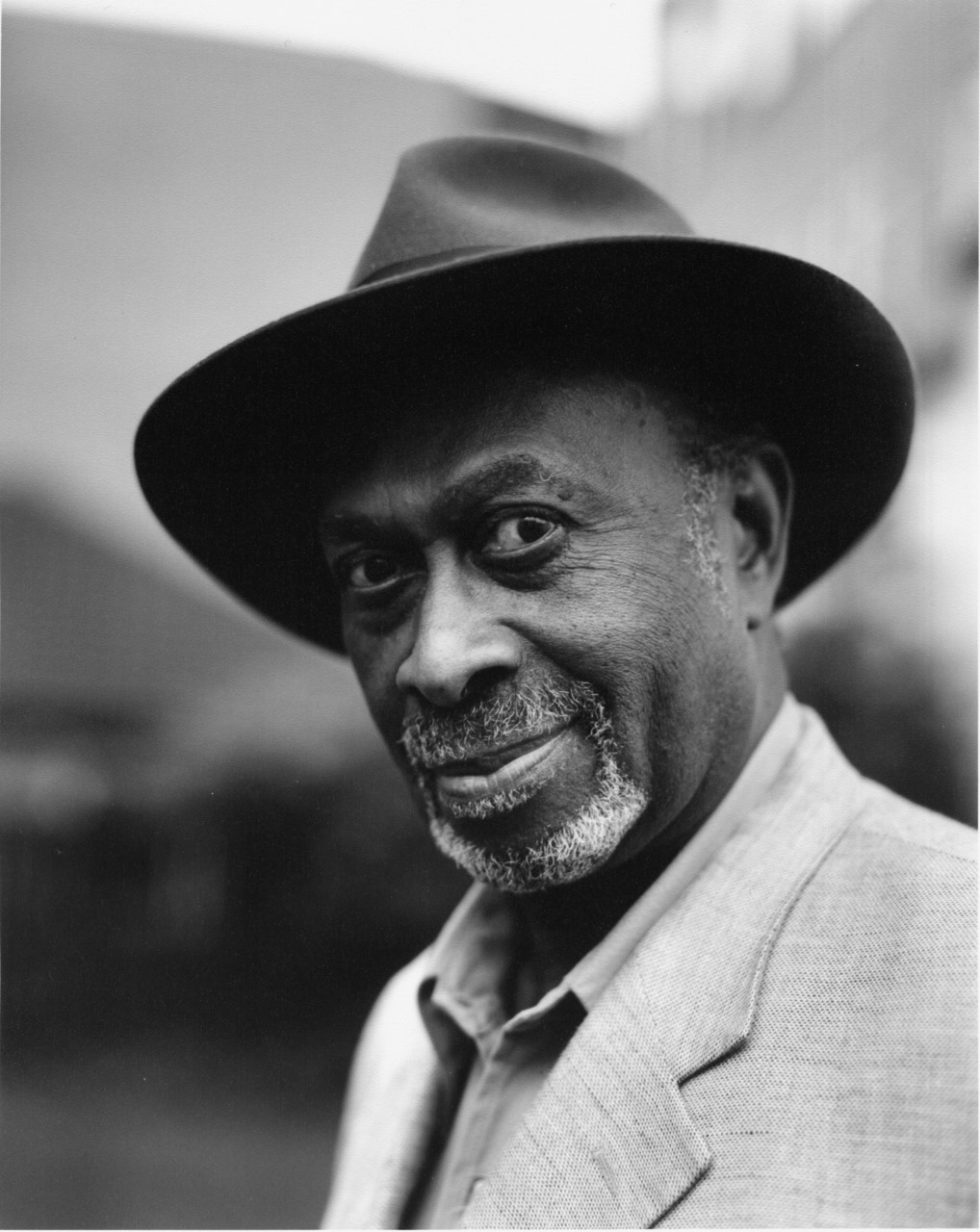 James Berry
The prize is named in honour of James Berry, OBE (1927-2017), one of the first black writers in Britain to receive wider recognition. He emigrated from Jamaica in 1948, and took a job with British Telecom, where he spent much of his working life until he was able to support himself from his writing. He rose to prominence in 1981 when he won the National Poetry Competition.
James Berry's many books included two seminal anthologies of Caribbean-British poetry, Bluefoot Traveller (1976) and News for Babylon (Chatto & Windus, 1981), and A Story I Am In: Selected Poems (Bloodaxe Books, 2011), drawing on five earlier collections including Windrush Songs (2007), published to mark the 200th anniversary of the abolition of the slave trade. James also inspired and helped younger poets who came after him, most notably Raymond Antrobus and Hannah Lowe – both shortlisted for this year's T.S. Eliot Prize – who returned the favour by giving him their personal support in his later years.
The winners will be invited back to launch their books in person in Newcastle when they are published, as well as being shown James Berry's manuscripts and correspondence relating to his Bloodaxe titles in the Bloodaxe Archive at Newcastle University. The winners and shortlisted poets will also receive copies of James Berry's books from Bloodaxe.
Sinéad Morrissey, prize judge and Professor of Creative Writing at Newcastle University, said: "The prize builds on the vital partnership already in place between Newcastle University and Bloodaxe Books: one of the most important publishers of poetry in the world. The shared commitment by NCLA and Bloodaxe to help diversify UK poetry through increased publication and performance opportunities will be greatly strengthened by the James Berry Poetry Prize, which will mentor and support three talented poets from underrepresented communities and help to change the landscape of UK poetry for generations to come."
Neil Astley, founder and editor of Bloodaxe Books and a prize judge said: "We are delighted to work with the NCLA on the James Berry Poetry Prize, the first award which offers both mentoring and first book publication not just to one but three emerging poets of colour. We also benefit greatly from having experienced poets and educationalists of the calibre of Mona Arshi, Malika Booker, Mimi Khalvati, Theresa Muñoz and Jacob Sam-La Rose as mentors or judges."
Diversifying poetry
NCLA has already worked with Bloodaxe Books on other projects relating to the promotion of previously underrepresented writers, such as Freedom City 2017, celebrating the 50th anniversary of Dr Martin Luther King Jr being awarded an honorary doctorate by Newcastle University. Part of this included the publication of a celebratory anthology, The Mighty Stream: poems in celebration of Martin Luther King. The partnership has also led to Out of Bounds, a national project promoting the work of poets of colour based around another anthology co-published by Newcastle University with Bloodaxe.

The James Berry Poetry Prize was inspired by the success of the ten-year Complete Works mentoring scheme founded by Bernardine Evaristo and managed by Nathalie Teitler with funding from Arts Council England. This landmark programme has had a lasting and continuing impact on the landscape of British poetry. This included the work of 30 new or emerging poets of colour showcased in three TEN anthologies of ten poets co-published with Bloodaxe in 2010, 2014 and 2017.

The James Berry Poetry Prize is funded by Arts Council England and will also become a pilot for a scheme which Bloodaxe Books plans to develop as part of its Arts Council National Portfolio Organisation funding from 2023 under which three more emerging poets of colour will be mentored and published every three years. The prize was free to enter and open to poets of colour residemt in the UK who have not published a book-length collection, with special consideration given to LGBTQ+/disabled poets and poets from disadvantaged socio-economic backgrounds.
Photograph of Kaycee Hill by Tyrone Hall
Photograph of Marjorie Lotfi by Heshani Sothiraj Eddleston
Photograph of Yvette Siegert by Cyril Closset
---
Latest News