The James Berry Poetry Prize for emerging poets of colour
Published on: 8 April 2021
Newcastle University's Centre for Literary Arts (NCLA) and renowned poetry publishing house Bloodaxe Books have teamed up to create a new prize for young and emerging black and minority ethnic poets.
An inspirational poet
The three winners of the James Berry Poetry Prize will each win £1,000, receive year-long mentoring and their debut book length collection will be published by Bloodaxe Books. The winning poets will be invited to take part in a James Berry Poetry Prize reading as part of the NCLA events series.

Devised by Booker Prize winner Bernardine Evaristo with inclusivity specialist Dr Nathalie Teitler, the prize is the first national poetry prize to include both mentoring and book publication. It is named in honour of James Berry, OBE (1927-2017), one of the first black writers in Britain to receive wider recognition. He emigrated from Jamaica in 1948, and took a job with British Telecom, where he spent much of his working life until he was able to support himself from his writing. He rose to prominence in 1981 when he won the National Poetry Competition.

His numerous books included two seminal anthologies of Caribbean-British poetry, Bluefoot Traveller (1976) and News for Babylon (Chatto & Windus, 1981), and A Story I Am In: Selected Poems (Bloodaxe Books, 2011), drawing on five earlier collections including Windrush Songs (2007), published to mark the 200th anniversary of the abolition of the slave trade.

James also inspired and helped younger poets who came after him, most notably Raymond Antrobus and Hannah Lowe, who returned the favour by giving him their personal support in his later years.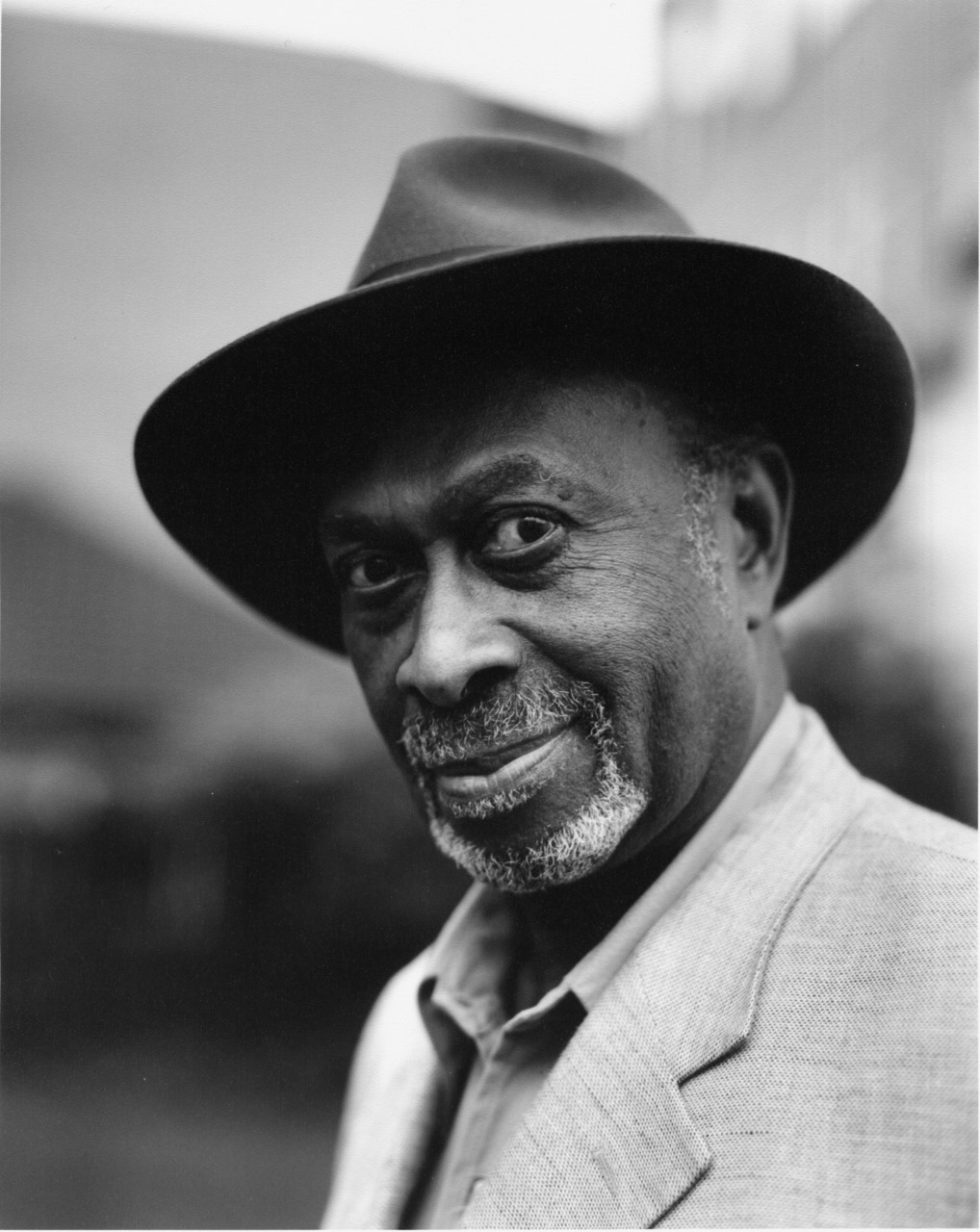 Diversifying UK poetry
Newcastle University Chancellor and acclaimed poet Imtiaz Dharker welcomed the prize. "I am thrilled with this initiative from Newcastle University's Centre for Literary Arts and Bloodaxe Books," she said. "The James Berry Poetry Prize opens up a whole new avenue for poets of colour, with the chance of winning a precious year of mentoring and a debut collection published by Bloodaxe.

"It just shows what is possible when people are intent on causing change. An idea devised by Bernardine Evaristo and Dr Nathalie Teitler was taken up enthusiastically by NCLA and Bloodaxe, who have always been committed to diversifying UK poetry, and will be carried forward with outstanding judges and mentors. This is a dream project that will rewrite the future for many poets."
Neil Astley, founder and editor of Bloodaxe Books and a prize judge, said: "We are delighted to be working with the NCLA on the James Berry Poetry Prize, the first award which offers both mentoring and first book publication not just to one but three emerging BAME poets. We will also benefit greatly from having experienced poets and educationalists of the calibre of Mona Arshi, Malika Booker, Mimi Khalvati, Theresa Muñoz and Jacob Sam-La Rose as mentors or judges."
Celebration and recognition
Award-winning poet and Professor of Creative Writing at Newcastle University, Sinéad Morrissey, is one of the prize judges. "The prize builds on the vital partnership already in place between Newcastle University and Bloodaxe Books: one of the most important publishers of poetry in the world," she said.

"The shared commitment by NCLA and Bloodaxe to help diversify UK poetry through increased publication and performance opportunities will be greatly strengthened by the James Berry Poetry Prize, which will mentor and support emerging talent from previously underrepresented communities and change the landscape of UK poetry for generations to come."
Prize judge Jacob Sam-La Rose, said: "The fact that my copy of James Berry's Bluefoot Traveller was sitting on my desk the day I first received details of the prize, completely coincidentally, felt like an auspicious sign. The investment in a legacy that celebrates and recognises new generations of writers from diverse backgrounds resonates with me, deeply."
Prize mentor Mona Arshi said: 'It really is a huge honour to be involved in the prize and I am delighted to be mentoring and helping to develop the work of a talented poet who will be chosen by the selection team. The prize provides a wonderful new opportunity for poets whose work is often underrepresented or sidelined and I am so pleased to see it in the world."
Essential and brilliant
Sharing a commitment with Bloodaxe Books to diversify the UK poetry sector, NCLA has already worked with Bloodaxe on other projects relating to the promotion of BAME writers, such as Freedom City, celebrating the 50th anniversary of Dr Martin Luther King Jr being awarded an honorary doctorate by Newcastle University, including the publication of a celebratory anthology, The Mighty Stream: poems in celebration of Martin Luther King, and Out of Bounds, a national project promoting the work of BAME poets based around on another anthology co-published by Newcastle University with Bloodaxe.

The James Berry Poetry Prize was inspired by the success of the ten-year Complete Works mentoring scheme founded by Bernardine Evaristo and managed by Nathalie Teitler with funding from Arts Council England. This initiative saw the work of 30 new or emerging BAME poets showcased in three anthologies of ten poets co-published with Bloodaxe in 2010, 2014 and 2017. The Complete Works scheme was devised to redress the low proportion of publications by poets of colour in the UK identified in the Arts Council's Free Verse 2005 report on diversity in British poetry publishing which Bernardine Evaristo herself initiated.

Poets from the Complete Works series have gone on to make a big impact on the British poetry scene. They include two recent winners of the T.S. Eliot Prize, Roger Robinson (2019) and Sarah Howe (2016, also Sunday Times Young Writer of the Year Award); Mona Arshi, winner of the Forward Prize for Best First Collection (2016); Jay Bernard (2016) and Inua Ellams (2017), winners of the Ted Hughes Award; and Warsan Shire, who collaborated with Beyoncé on her visual album, Lemonade in 2016, which featured many of Shire's poems.

Jacob Sam-La Rose added: "Much has been said about the work that needs to be done to broaden the range of voices and perspectives represented in poetry publishing in the UK; the work that both Nathalie Teitler and Bernardine Evaristo have done in this regard has been both essential and brilliant.

"Building on the spirit and successes of The Complete Works, alongside Bloodaxe's track record and standing, the James Berry Prize promises to be an initiative that's not just about acknowledgement but also transformative, meaningful development. I'm looking forward to the whole process— from the shortlisting (which will no doubt provide a far-reaching overview of the work that's being produced across the country from poets who are all too often underrepresented) to the work that's finally developed as a result."

The James Berry Poetry Prize is funded by Arts Council England and will also become a pilot for a scheme which Bloodaxe Books plans to develop as part of its Arts Council National Portfolio Organisation funding from 2022 under which three more emerging BAME poets will be mentored and published every two years. The judges for the inaugural prize are Neil Astley, Sinéad Morrissey, Theresa Muñoz, Jacob Sam-La Rose and Dr Nathalie Teitler, and the three mentors are Mona Arshi, Malika Booker and Mimi Khalvati.
Entries to the James Berry Poetry Prize close on 1 July.
---
Latest News