Newcastle University wins Gold Engage Watermark
Published on: 2 December 2021
Newcastle University has been awarded the Gold Watermark in recognition of its outstanding commitment to public engagement.
The last 18 months have seen extraordinary global change. The COVID-19 pandemic, widespread activism against social, economic and racial injustice, and the growing threat of climate change, has thrown issues of inequity, power and privilege into sharp focus, placing new demands on public institutions which have needed to adapt quickly and decisively. The role of universities and research has come under increased public scrutiny.
Universities have rapidly mobilised during this time to open up their research, spaces and resources in response to the needs of their local communities. Many have been motivated to develop more inclusive public engagement practices, working with diverse communities to ensure their work is accessible and relevant.
How universities engage with the public is recognised by the National Co-ordinating Centre for Public Engagement (NCCPE) Engage Watermark - a charter mark awarded to universities for excellence in their support and practice of public engagement across all aspects of their work.
Newcastle University has been awarded a Gold Engage Watermark following a rigorous assessment process. The award was announced live at the NCCPE Engage Conference 2021 and presented by special guest host Dr Karen Salt, Deputy Director for R&D Culture and Environment for UK Research and Innovation (UKRI).
Winning a Gold Watermark is a significant achievement, demonstrating a high level of institutional commitment and a robust plan for further improvements.
Professor Jane Robinson, Pro-Vice Chancellor, Engagement and Place, Newcastle University said: "We are extremely proud that Newcastle University's commitment to public engagement has been recognised with a Gold Watermark award. As a University, we exist to benefit society through our education and research. This award is a testament to the incredible work of our colleagues and students, especially against the backdrop of the ongoing pandemic, working alongside our many partners to benefit the communities we serve."
Leading engagement for change
The Gold Watermark follows on from Newcastle's recognition as a University of Sanctuary for its ongoing support of refugees and asylum seekers.
Earlier in 2021, Newcastle co-launched with Northumbria University the Collaborative Newcastle Universities Agreement – a partnership that brings together the world-leading expertise of both organisations for the benefit of the communities of Newcastle and beyond.
Newcastle University's annual Engagement and Place Awards showcase the diverse ways in which the University collaborates with external partners and communities. The awards recognise projects that demonstrate mutual benefit for both the University and the partner organisation or public, a strong relationship between high-quality engagement and high-quality research and teaching, and creative and innovative approaches to engagement or outreach.
There are six award categories, reflecting the six areas of the University's Engagement and Place Strategy:
Engaging for Economic benefit
Engaging for Societal benefit (including the health and wellbeing of our place)
Engaging Globally
Engaging for Cultural benefit
Engaging with Policy and Practice
Access and participation (Inclusive Education)​
Sophie Duncan, Co-Director of the NCCPE, added: "Since the early days of the NCCPE we have been championing a culture in higher education where public engagement can thrive. Never has this work been more important or urgent to address. The Engage Watermark offers a benchmarking opportunity for institutions to evidence their commitment and achievements – and we applaud the commitment of institutions who embark on this process with us and use the results to focus their future plans and ambitions to engage better with the public".
Paul Manners, Co-Director of the NCCPE said: "We are delighted to be able to award Newcastle University a Gold Watermark award. The review demonstrated that engagement was now embedded within the University's teaching and research strategies. There is a diverse and impressive range of activities taking place, with excellent leadership and support from a well-respected and well-connected central team.
"The University has made authentic and long-term commitments to regional partners and organisations with ambitious plans for new infrastructure projects to transform the role and perception of the University in the city centre. Partners were very positive about their relationships with the University and its significant contribution to the region's Covid-19 response, and the support it has provided to local communities".
Universities have encountered unprecedented challenges, but they have also been offered new opportunities to rethink their approaches to public engagement and realise their vital role as civic partners in their communities. Now in its 13th year, the Engage Watermark is perhaps more significant than ever.
Adpated with thanks from NCCPE.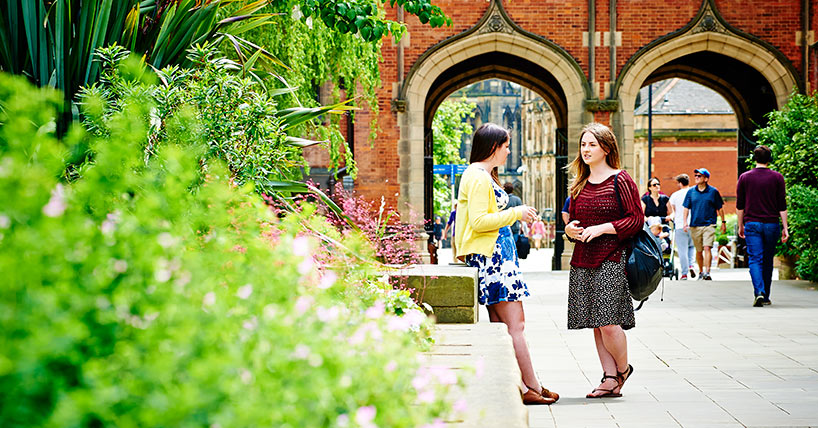 ---
Latest News