How We Live Now
Published on: 19 April 2022
Making Spaces in the North East with Matrix Feminist Design Co-operative 6 May – 23 July 2022
Radical methods
The Farrell Centre and Newcastle University's School of Architecture Planning and Landscape, in association with Newcastle Contemporary Art, present the exhibition How We Live Now: Making Spaces in the North East with Matrix Feminist Design Co-operative.

The exhibition is built around an installation of work by the radical 1980s feminist architecture co-operative Matrix, whose four founding members met while students at Newcastle University. Featuring rare films, drawings, photos, architectural models, as well as posters, practice documents and press clippings, the installation explores Matrix's use of radical methods across a range of projects, past and present.

The installation is based on the exhibition How We Live Now, originally curated by Jon Astbury and Jos Boys for the Barbican Centre in London, which was made possible with Art Fund support. It showcases approaches to design that aim to empower groups often excluded in the design of buildings, including Black and Asian women's organisations, community and childcare groups and lesbian and gay housing co-operatives, to explore more inclusive ways of designing, building and occupying spaces.
At Newcastle Contemporary Art, the Matrix installation becomes a jumping off point for a display of contemporary projects from the North East of England, which engage with the spatial implications of questions around gender, accessibility, equality and discrimination.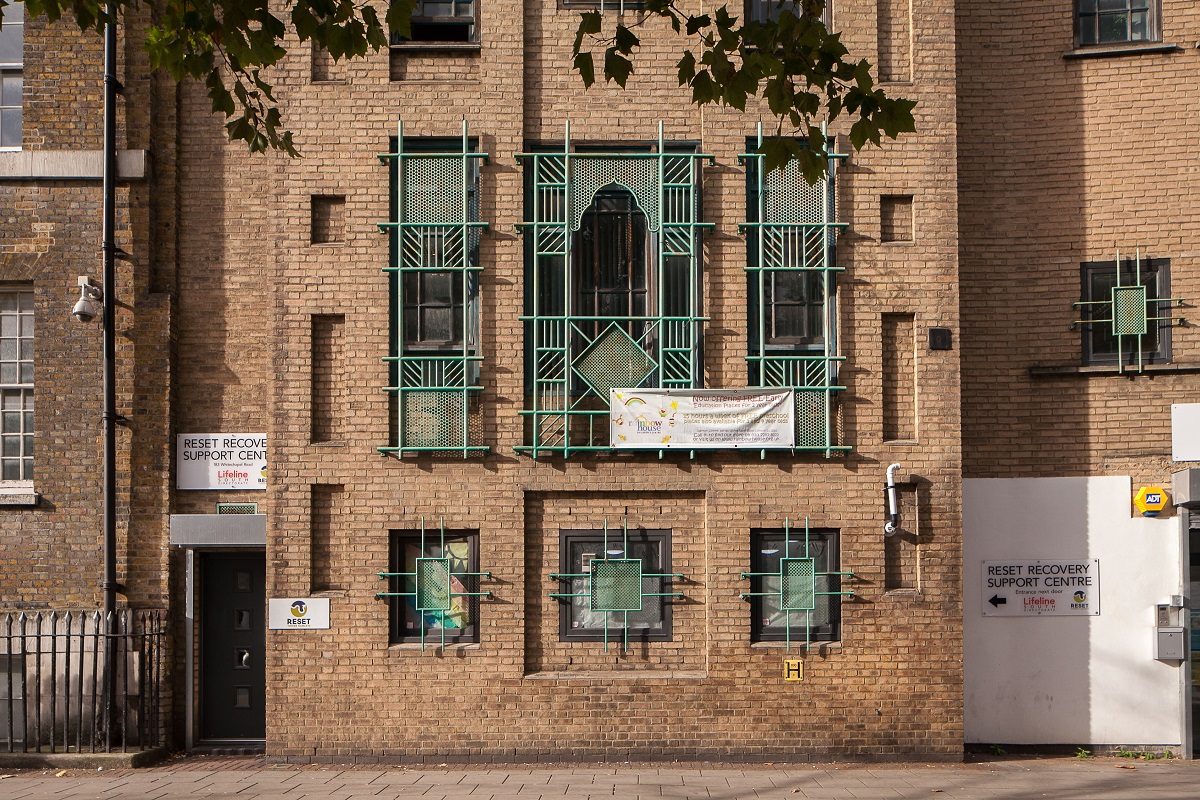 Effect change
Developed in a range of different forums – research, arts, architecture and community activism – the projects are united by a desire to analyse the causes of discrimination in the built environment and effect change. Featured projects include Running as Feminist Activism – Sarah Ackland; Embodied Knowledge of the City – Natalie Bamford; Listen with Mother? – Louise Mackenzie, Kaajal Modi and Ruth Morrow; Women, Children and Play on Streets – Alison Stenning and Sally Watson; Is There a Right Time? Through The Eyes of Young Fathers – Michael J Richardson and Albert Potrony; Undutiful Spirit – Rossanna Morris, Harriet Sutcliffe and Gayle Miekle; Dwellbeing – Julia Heslop; and Fenham Pocket Park Project – Armelle Tardiveau and Daniel Mallo.
The exhibition coincides with re-publication of Matrix's groundbreaking book, Making Space: Women and the Man-Made Environment (Verso, 2022). A programme of events will provide a forum for exchanging ideas and experience relating to themes explored in the exhibition.
Owen Hopkins, Director of the Farrell Centre, said:
"The Farrell Centre exists to connect the public to the key debates, ideas and issues shaping architecture and the built environment. As we build towards our public opening in early 2023, we are delighted to be working with Newcastle Contemporary Art and the Barbican to bring How We Live Now to Newcastle and offer visitors a chance to engage with Matrix's pioneering work, alongside a range of contemporary projects from the city and the region that continue their mission of making our towns and cities more open, equitable and inclusive."
Katie Lloyd Thomas, Professor of Theory and History of Architecture, Newcastle University, said:
"In our foreword to the reprint of Matrix's Making Space,Karen Burns and I argue that what makes Matrix's work so important today is that the analytical tools and radical processes they developed are still so useful for contemporary practitioners. We're thrilled in the exhibition at Newcastle Contemporary Art to be able to showcase Matrix's work alongside local projects seeking also to make the built environment a more inclusive and just space for all and demonstrate that Matrix's legacy lives on."
Helen Smith, Newcastle Contemporary Art, said:
"It is a great pleasure for Newcastle Contemporary Art to be collaborating with Farrell Centre and Newcastle University to bring this important exhibition to our wonderful venue. Building on the success of our first six months of exhibitions, How We Live Now will inspire our communities throughout the city and the region. It heralds a new purpose for this public space in speaking to the issues concerning us all around accessibility and equality of how we inhabit our shared social spaces."
---
Latest News