New Year's Honours celebrations for University's finest
Published on: 30 December 2022
Today's New Year's Honours list recognises a number of outstanding University colleagues.
Professor Chris Day, Newcastle University Vice-Chancellor and President, said: "It is fantastic to see the exceptional talent and expertise of a number of colleagues at Newcastle University is recognised in this year's list.
"These honours are testament to colleagues' incredible commitment and hard work, and I am delighted that they have been acknowledged in this way."
Those at the University are honoured for their fields in health and wellbeing, public health and services to literature.
Professor Day has also been given a CBE in the New Year's list. Read about his top honour here.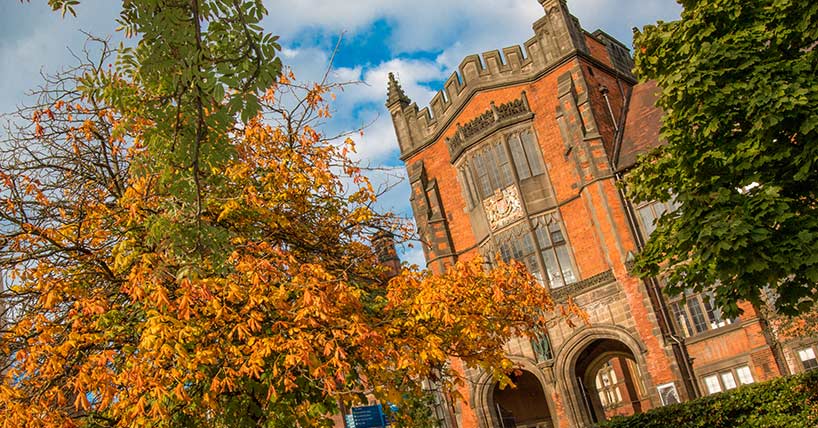 Sally Ingram, Director of Student Health and Wellbeing, MBE
Sally joined Newcastle University in 2016. She is an award-winning manager with more than 20 years' experience, leading wellbeing services in higher education, statutory and charitable sectors.
She has been appointed an MBE for services to Student Mental Health and Wellbeing.
Sally manages a very skilled team at Newcastle University that provides a high standard of health and wellbeing support, advising on matters relating to student wellbeing.
She is co-chair of Newcastle University' Alcohol and Drugs Working Group, where she's helped to establish the institution's Student Drug Policy: Reducing Harm. This is a cross-agency working group to educate, safeguard and support students on alcohol and substance use - a project she's passionate about, wanting to protect as many young people as possible.
Sally is an expert in young adult self-harm, depression, eating disorders, OCD and academic anxiety.
Her experience is not just focused on the University community. She was Deputy Chair of the British Association for Counselling and Psychotherapy's division for child and adolescent counselling, where she formed part of the executive body which helped to set national standards for Young People's Counselling.
Sally was part of the Department of Health and the Royal College of Psychiatry Team, which created Mind Ed, a virtual learning platform for those working in young people's wellbeing services. She was editor for the Counselling Children and Young People Journal and Head of Service Quality Clinical Practice at national charity, Relate.
She has contributed to projects with the Charlie Waller Memorial Trust, which supports the mental health of young people. She has been a consultant on HEFC grants, with a student wellbeing focus.
Sally has worked hard locally and nationally to ensure young people get the best wellbeing services and will never stop doing all she can help young people receive the support they need.
Sally said: "I am both surprised and delighted in equal measure to be awarded this MBE. The confidential nature of student support work means the depth that colleagues go to in order to support the health and wellbeing of the student community often goes unseen and, therefore, sometimes unacknowledged.
"This award reflects the quiet dedication and commitment of university colleagues across the UK shown every day, while doing all they can to support the health and wellbeing of our students. Ultimately the aim of any wellbeing service is to make ourselves redundant - wouldn't it be lovely to be in a place where students did not need us.
"Sadly, we are a long way off from that, but I hope that this award will continue to shine a light on the struggles students face and the sterling work all university staff undertake to help students reach their full potential while at university."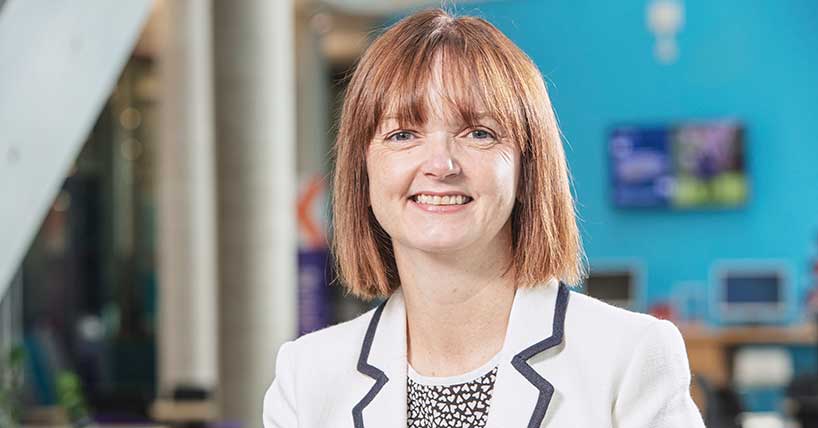 Kim Reynolds, Emerita Professor, OBE
Emerita Professor Kim Reynolds has been made an OBE in the New Year's Honours list for her work as an 'Author and Professor of Children's Literature, University of Newcastle and for services to Literature'.
Professor Reynolds, who was Professor of Children's Literature until she retired in January 2022, is a world-renowned expert in her field.
She was President of the International Research Society for Children's Literature from 2003 to 2007 and in 2013 received the International Brothers Grimm Award for contributions to the subject.
Two of her books have received the prestigious Children's Literature Association Book Award, and she was the first Honorary Senior Fellow of the Australian Research Council Centre for Excellence in the History of Emotions.
She was a Trustee of Seven Stories, the National Centre for Children's Literature from 2004 to 2016 and served on both the V&A Trustees' committee with responsibility for the Museum of Childhood and the board of the charity Booktrust (Chair 2004-8) for 10 years. She was a founder-member of the UK's Children's Laureate on whose steering committee she sat until recently.
Professor Reynolds said: "This award isn't just for me, but for all the outstanding work that has gone on in Children's Literature Studies at Newcastle University, which has garnered us top marks in the Research Excellence Framework in successive years. Much of this has been facilitated by our on-going partnership with Seven Stories."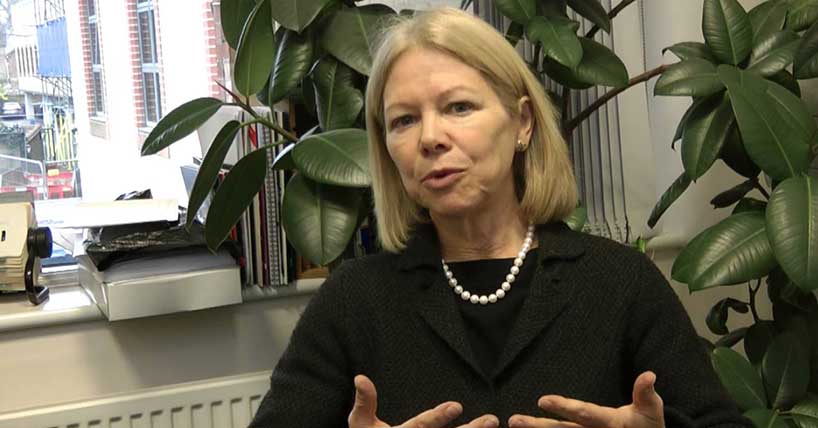 Roy Taylor, Emeritus Professor, MBE
Roy Taylor is Emeritus Professor of Medicine and Metabolism in Translational and Clinical Research. His work has shown that Type 2 diabetes is not inevitably progressive and life-long.
He has been awarded an MBE for services to Diabetic Research.

Research by Professor Taylor using innovative magnetic resonance methods has confirmed his Twin Cycle Hypothesis – that Type 2 diabetes is simply caused by excess fat within the liver and pancreas. In the liver, this fat causes a poor response to insulin and it produces too much glucose. In the pancreas, the fat inhibits insulin secretion. By clearly defining the cause of the disease, treatment can be planned to reverse the processes.
The research has established that people can reverse their Type 2 diabetes to the point where they no longer require medication. Importantly, the recent findings show that diabetes stays away providing that the excess weight is not allowed to reaccumulate.
Now a trial of the diet is being carried out within the NHS and will involve up to 5,000 people.
Professor Taylor said: "This is truly a Newcastle success. The research has only been possible with the enthusiastic support of a great team of doctors, scientists, nurses, dietitians and administrators. The research participants who gave their time and blood, lay in scanners and changed around their lives to participate in research deserve a share of the honours."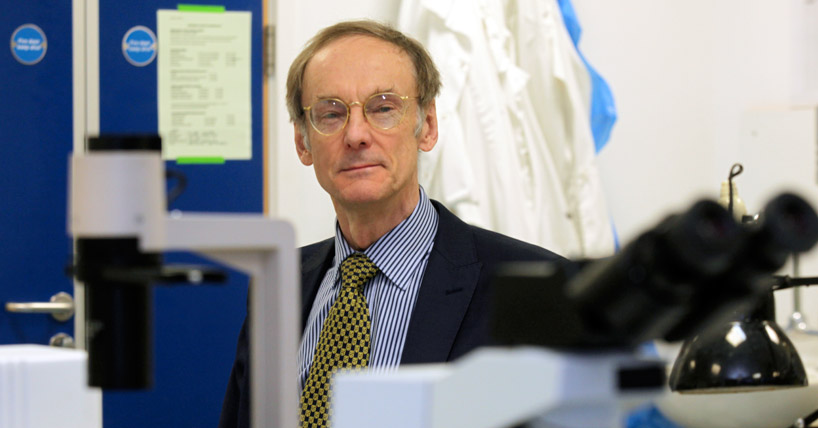 Ingrid Pollard MBE
Ingrid Pollard is Newcastle University and English Heritage's first Visual Artist Fellow. The Turner Prize nominated artist was awarded an MBE in the New Year's Honours for services to art.
Ingrid's Fellowship at Belsay Hall, Castle and Gardens in Northumberland, will culminate in a new site-specific artwork, to be exhibited there in Autumn 2023.

The Fellowship, in partnership with Newcastle University, is part of English Heritage's new national cultural programme, which aims to produce outstanding artistic responses by contemporary artists to the iconic sites and collections within the charity's care. This winter at Belsay, Ingrid hopes to uncover historical research that does not fit in with the obvious narratives. She will be looking into Belsay's history and developing new work in response to her findings.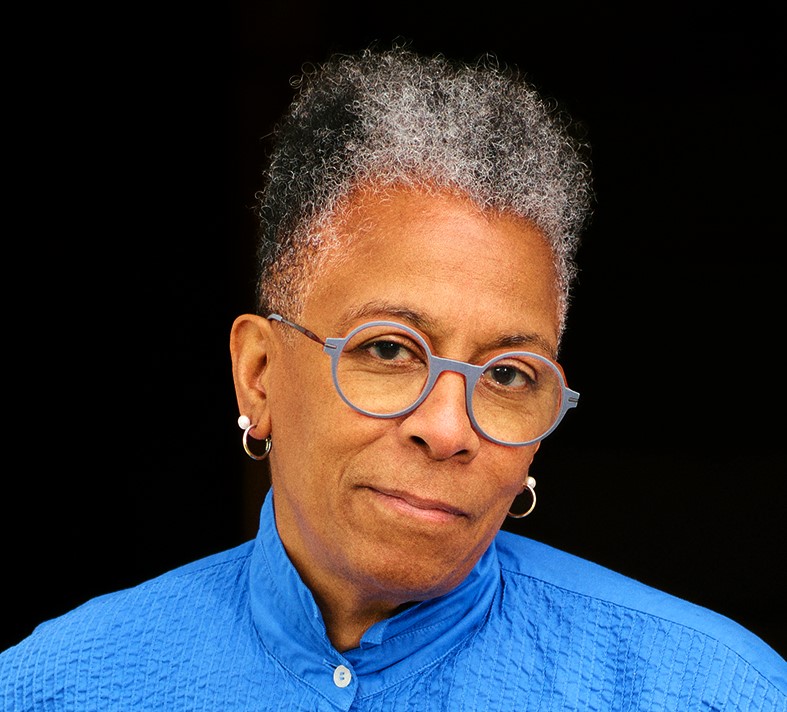 Eugene Milne, Honorary Emeritus Professor of Public Health, MBE
Eugene Milne is Honorary Emeritus Professor of Public Health and recently retired Director of Public Health (DPH) for Newcastle upon Tyne.
He has been appointed MBE for services to Public Health and Wellbeing.
Professor Milne is a Newcastle graduate, both in medicine and in public health, and trained initially in paediatrics, gaining MRCP before switching specialties in 1990. He subsequently served as a consultant in local health authorities, as Deputy Regional DPH for the North East and as Director of Adult Health and Wellbeing at Public Health England, before returning in 2014 as DPH for the city.
He initiated the establishment of Fresh: Smoke Free North East, which is recognised as a model for regional tobacco control, winning the Chief Medical Officer's Gold Medal in 2009 and the Irish Cancer Society's Charles Cully Medal in 2012.
Working closely with Professor Martin White, he was the service lead in establishment of Fuse, and has continued his close involvement with that collaboration and also with the School for Public Health Research. Professor Milne has published work on tobacco control, ageing, health economics and a variety of public health topics.
Between 2014 and 2019, he was joint editor with Professor Ted Schrecker of the Journal of Public Health. He has a long involvement with NIHR, serving on its Public Health Prioritisation Committee. From 2006, he spent 10 years as a member and latterly vice-Chair of the NICE Technology Appraisal Committee. He continues to serve on the national Advisory Committee on Resource Allocation and was a panel member of REF2021.
As DPH for the city, Professor Milne led Newcastle's public health response to the Covid pandemic and was instrumental in the establishment of the Integrated Covid Hub.
In June 2022 he received the Faculty of Public Health's most prestigious award, the Alwyn Smith Prize, in recognition of his "exceptional service to public health".
He said: "I am delighted to accept this honour. Everyone in public health knows that it is a team activity, and I have been blessed with terrific colleagues over the years. I would not be here without them. But individual recognition is a lovely fillip, and I am very grateful to whoever made the nomination."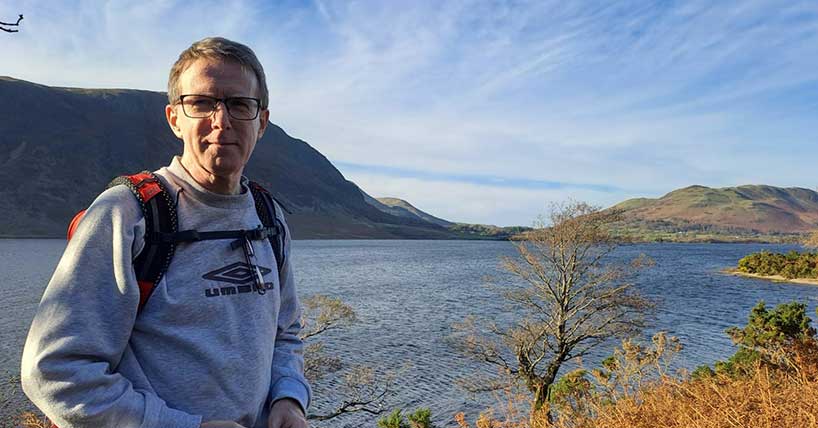 ---
Latest News