Matt Robinson
Film & Creative Arts Technician.
Email: matt.robinson@ncl.ac.uk
Telephone: 4648
Address: Culture Lab
Newcastle University
Grand Assembly Rooms
King's Walk
Newcastle upon Tyne
NE1 7RU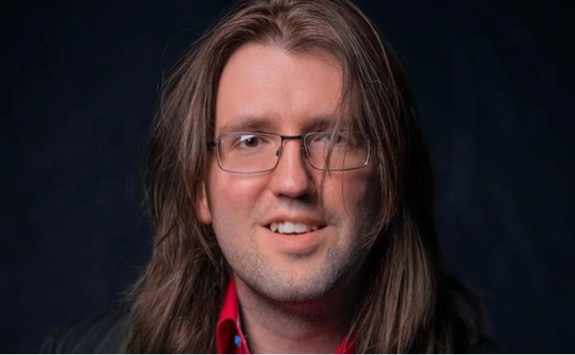 Background
Personal Information
Matt joined the SACs Technical Team in May 2014 having worked in secondary education for over half a decade.
His specialisms are in the areas of cinematography and colour for film.
He is an internationally acclaimed musician and producer who has worked with hundreds of bands across many genres and also as solo artist. A proud soft-rock musician, Matt has released 6 albums to date and continues to write whenever possible. As a film-maker he has directed many short films, usually with the purpose of engaging young people in the art forms of cinematography and visual effects production.
He spends his spare time making music, playing with cameras, being very tall and inflating the truth on web profiles.
Role and Responsibilities
Based in Culture Lab, Matt handles the day to day technical running of the facility as well as the technical aspects of the MCH film programmes.
Qualifications
BSc (Hons) Music Technology and Audio Systems (2:1), University of Huddersfield, 2004 - 2008
Fellow of The Higher Education Academy - 2018
Registered Practitioner - Institute of Science & Technology (MiSCT)
Previous Positions
Senior Performing Arts Technician & Lead Music Technology Instructor - Colne Valley Specialist Arts College, Huddersfield
Studio Manager, Bluerooms Studios at The University of Huddersfield