Siemens KTP
The partnership with Siemens is putting research into practice in the real world.
About Siemens
Global technology powerhouse Siemens provides distributed energy systems to its customers, supported by software and management solutions. To achieve this, Siemens has established a Data Applications and Analytics Centre for Battery Intelligence to influence its existing battery and battery management system activities, enhancing the offering and creating novel data-based value propositions.
Siemens Smart Infrastructure (SI) is shaping the market for intelligent, adaptive infrastructure for today and the future. SI provides customers with a comprehensive end-to-end portfolio from a single source – with products, systems, solutions and services from the point of power generation all the way to consumption.
A key focus is on hardware and solutions for intelligent infrastructure, covering smart grid edge innovations and technology, including eMobility. Future Grid is a business unit within SI, specialising in electric vehicle charging infrastructure and associated digital solutions for eMobility.
How the KTP came about
Knowledge Transfer Partnerships (KTPs) aim to help businesses improve their competitiveness and productivity through better use of knowledge, technology and skills within the UK knowledge base.
This particular Knowledge Transfer Partnership was born out of a long-established relationship between Newcastle University and Siemens. Newcastle University is one of a small group of research institutions to hold global partnership status and was selected by Siemens as a UK site for a Siemens Mindsphere Application Centre. The project was funded by UKRI through Innovate UK's KTP programme and delivered by KTN.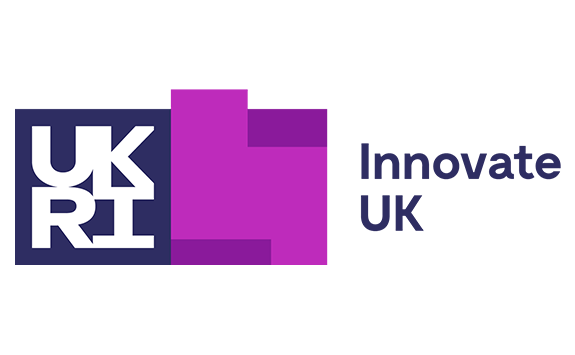 The challenge
Universally, there is a limited level of understanding of how a battery loses performance over time (known as degradation) or how millions of cells, working in combination, can affect degradation. Siemens identified a gap in their understanding of degradation characteristics, health monitoring and prognosis for different battery technologies and applications.
Siemens recognised that obtaining this knowledge represented a significant development task; not something that was pre-existing or could be achieved via consultancy. Through the unique offering of the KTP, Lead Academic Dr Haris Patsios from the Electrical Power research group in the School of Engineering worked with Dr Tim Hughes, Global Product Lifecycle Manager at Siemens, to supervise the KTP Associate Parisa Akaber on the project.
Working on the project
The project was focused on developing deep domain knowledge of degradation within various battery technologies to support the creation of digital services for energy storage solutions. To ensure that knowledge was transferred into Siemens, Parisa was embedded into the SI team to develop digital services for stationary batteries.
During the first 12 months of the project, there was a significant change in the market direction, which resulted in a realignment of research priorities toward eMobility. Seeing the value of the work of the KTP to date, the decision was made to retain the project and repurpose the project team. A revised scope was presented to the project team and approved without issue, and the team realigned to eMobility.
Subsequently the Newcastle team was integrated into a global project working alongside teams in India, Portugal, Germany and the USA. The change resulted in the production of the first software prototypes for managing charging processes within electrical vehicle depots. The project team demonstrated agility, seamlessly adjusting the work plan to adapt to the customer change without raising issues to the project. This coincided with a change to hybrid working and remote operation.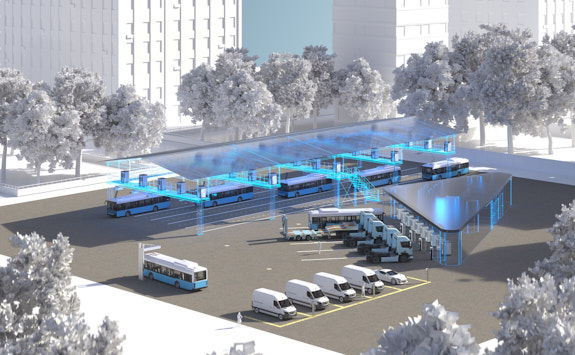 Outcomes
During the production phase, the KTP team developed algorithms to optimise energy and charging management within an eMobility depot. The solution is one of the core parts of the Siemens e-depot management platform, demonstrating peak reduction of up to 50% and total charging reduction of 27% when compared to unsupervised charging.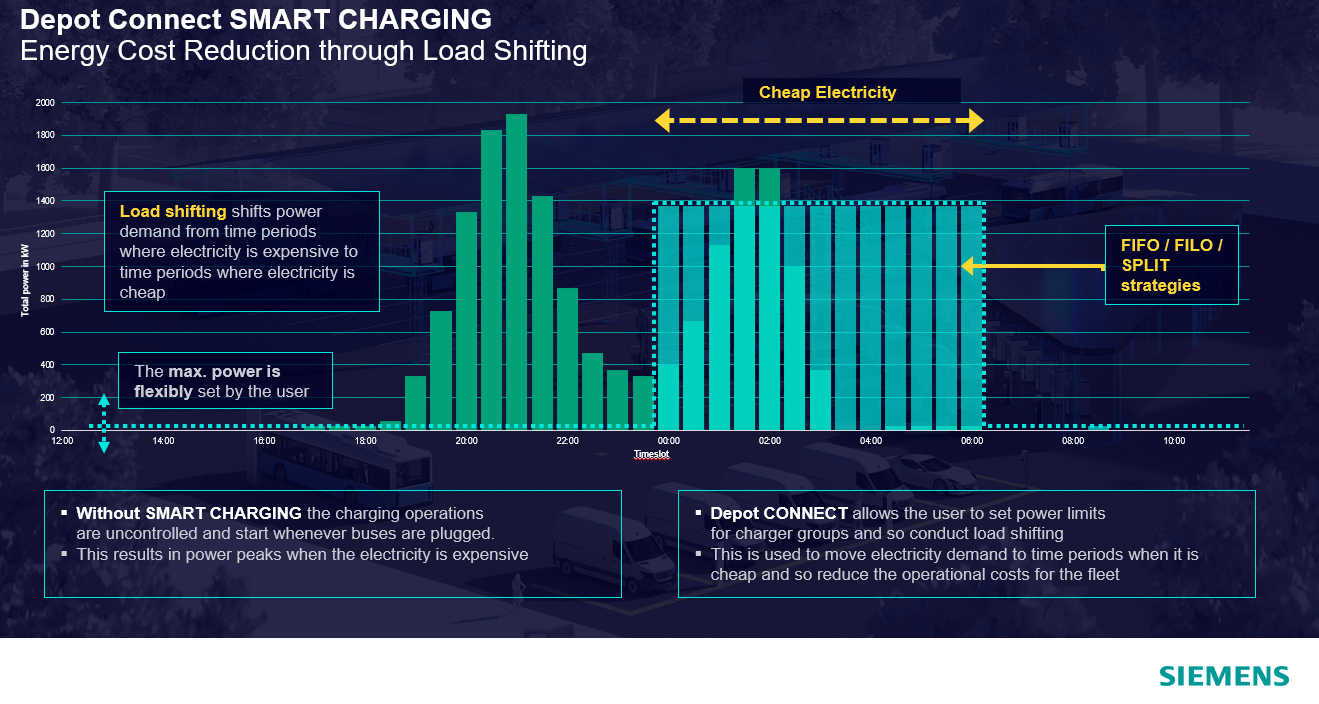 Siemens plan to offer this software to their customers as a software and service solution, provisioned from the cloud and sold on a subscription basis. In addition to the optimisation engine for infrastructure planning, the project also helped develop a simulation tool which is used by Siemens globally in the depot planning process. The KTP fed into the global development of a software product, with a multi-million pound projected annual sales turnover. Additionally, Siemens created a development team to work with the KTP.
Partnering for success
With the associate embedded in the Siemens product development team, it created a hugely innovative link between the university and Siemens. It provided Siemens with the unique opportunity to discuss and implement ideas in new ways, benefitting from academic critique and review during the process. Since completing the KTP project, Parisa has joined the Siemens team as a full-time employee.
Parisa Akaber, KTP Associate, said:
"Working as a KTP associate on a cutting-edge project between a leading academic team at Newcastle University and a global technology company in the energy sector like Siemens was a fantastic opportunity for me to marry my academic knowledge and expertise with real-world industry experience."
Dr Tim Hughes, Global Product Lifecycle Manager at Siemens, said:
"The KTP has been the best experience I have had of a collaboration program with academia. This was a hugely positive experience for Siemens. Interfacing with the university in this way was very innovative and provided new perspectives on our product development."
Dr Haris Patsios, Senior Lecturer in Power Systems at Newcastle University said:
"I am delighted to have been part of this wonderful collaboration which was ranked as 'Outstanding' by Innovate UK. This KTP has had an extremely positive effect on the Associate's development and career. It has boosted the University's international profile by integrating our research in Energy into a wider global development project with a strategic partner. The result is an industrial product having direct and actual impacts to energy efficiency and decarbonisation, which also has a projected annual sales turnover of £4 Million of direct sales in the next 3 years. There's actually not much more to wish for."
Ian Blakemore, Knowledge Transfer Adviser at KTN, said:
"This project demonstrates the power of innovation in a large business, and that responding to market shifts, especially in developing areas, is critical. Without that, the project would not have delivered the commercial outcomes that it has. It has been great to be part of the project team and mentor Parisa as the associate, which has created a solid technology platform for the business to build on for the future".
Next steps
The knowledge transfer from the KTP will form the technological cornerstone for the optimisation of charging processes, which is a key USP for the cloud software. Increasingly, the cloud software is also a driver of hardware sales. Looking ahead, Siemens plans to continue to invest in optimisation techniques to maintain a technology lead in this area.
The KTP delivery team
KTPs are funded by Innovate UK and delivered by KTN. KTN exists to connect innovators with new partners and new opportunities beyond their existing thinking – accelerating ambitious ideas into real world solutions.
A lasting legacy
The KTP was awarded the highest grade of 'Outstanding' by independent external assessors. The project contributed to a patent; the development of new technologies for Siemens that are now in the market; a research paper by the Associate, and a joint paper is in development. The KTP was also instrumental in establishing several student research projects.
The KTP has been the best experience I have had of a collaboration program with academia.