Partner
with Us
The Dental School and Hospital is a vibrant collaborative community.
Research
Our research benefits from local, national and international relationships with:
patients and public
students and dental professionals
research institutes and other dental schools
industrial partners
policymakers and government organisations
NHS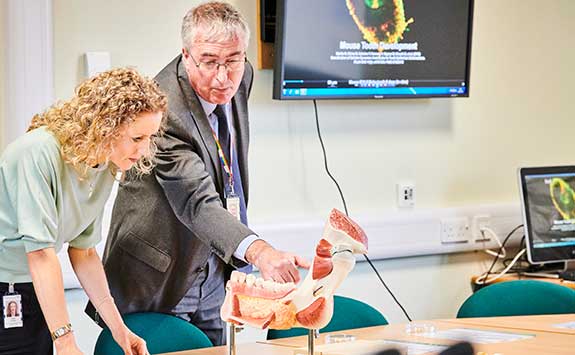 Alumni
Our alumni and previous staff are important to us and are lifelong partners with the school. We welcome our alumni to celebrate with us and work with us on a variety of initiatives.
Whenever you graduated, or wherever you are, you are a part of a special community. Stay in touch to keep up-to-date with the School's activities in our news.
To find out more about wider alumni events and keep your details up to date, visit NU Advancement.