Liis Wilson
Oral and Dental Health Sciences (Dental Hygiene and Therapy) BSc Honours
Choosing Newcastle
Newcastle University was my first choice since I live local. I did explore other universities but never got the same vibe as I did on my first visit to Newcastle.
I was humbled by its warmth and happiness that radiated throughout. The whole place was buzzing with happy students. The deciding moment for me was Dr Holmes' speech that he delivered to hundreds of candidates.
The pride of all the graduates and the desire for all new students to do well in their course was obvious and so touching.
When a head lecturer takes such pride in the students success, and is genuinely proud of the university he teaches, you know your future career is going to be in good hands.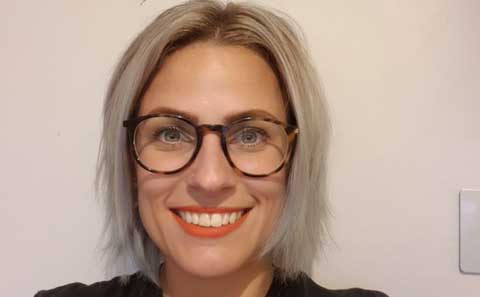 The course
The course is very well structured with induction at the beginning of first term and different topics running in a logical order.
The quality of teaching is outstanding, setting us up well for success with exams and for our future career.
If there is ever a moment when a student doesn't quite grasp the topic, the tutors are only an email away. The support is incredible.
The facilities
Medical faculty facilities are incredible. There are several cluster rooms available for self-study across the dental hospital.
The library has several study rooms for group study and a selection of anatomical models which are handy.
The whole building is wheelchair friendly, with access to large lifts on either side of the hospital. There is also a cafe that has a great selection of food to cater for most diets.
The city
Newcastle is a vibrant city both day and night, full of culture and it is all within walking distance. It has everything you would expect from a big city and more.
There are many little hidden gems like the cat and dog cafe. You can have a coffee and a bit of natter with your mates while petting the furry friends. You can go to the Botanical Gardens for a fancy cocktail.
Locals, 'Geordies' are super friendly and welcoming. So if you ever get lost or need recommendations, don't be shy to ask. They'd be happy to help.
Student accommodation
My experience with student accommodations goes as far as visiting a course mate. I live in my own home.
The accommodations I have visited all look lovely and fairly spacious. The accommodation reps are all very friendly and helpful.
Spare time
During my spare time I like to spend time with my family and friends, walking the dog and going for camping holidays.
I am also a keen runner. So it's not unusual to see me between lectures with rosy cheeks and out of breath after a couple of loops around campus.
In University, I support a voluntary run 'Brush UP' project whenever I can. I think it is important to help communities' wherever possible.
I am also part of University's Baking Society as I love cake decorating, the funkier design the better.
Anything else you might want to mention?
At Newcastle University there are various support links available for all kinds of worries and struggles. All you've got to do is ask for help.
There is no shame in asking and there is always someone more than happy to guidepost you to relevant help. Never suffer in silence.