Scholarships
We understand that financial constraints may be large burden on some of our students and may even be a barrier to coming to university.
We therefore have a range of scholarships to help with this. Please see below for further details including eligibility and how to apply.
Subject Scholarships
We offer a number of scholarships that are related to the school. To view the details of the scholarships below, click here and scroll to the Medical Sciences section.
Jimmy Steele Scholarship
Thukral Dental Scholarship
Patch Fund for Dentistry
Professor Jimmy Steele
Professor Jimmy Steele was a much-loved head of school. Since his death from a brain tumour in 2017, Newcastle University along with his family and friends have been raising money to help students who might have financial stress in accessing a degree.
If you would like to contribute to supporting this scholarship, please contact Newcastle University's Advancement Team at advancement@newcastle.ac.uk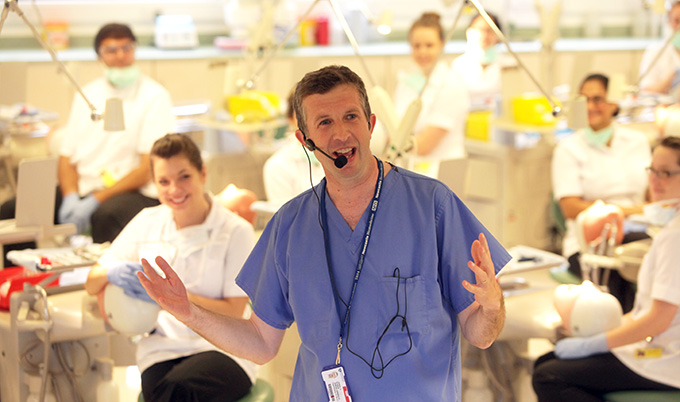 The University has many other scholarships that students at the School of Dental Sciences can apply for. Please click here for more details
Cowrie Scholarship
With our strong Equality, Diversity and Inclusion agenda, we would like to highlight the Cowrie Scholarship. Newcastle University and The Cowrie Scholarship Foundation (CSF) will offer at least one scholarship per year to support Black African and Caribbean heritage applicants from socio-economically challenged backgrounds.
The support includes both a financial bursary and personal mentorship in addition to that which would normally be received. The University will seek applications from individuals in receipt of an offer to study at Newcastle.
Fundraising
Some scholarships rely on donations to continually support our students. We also support students who suddenly find themselves in financial hardship through our hardship fund. We encourage staff, students and friends of the school to consider these scholarships when fundraising.
To make a donation to support our students please contact advancement@ncl.ac.uk