Youth Research Group
Exploring the everyday lives, experiences, and aspirations of children and young people.
About us
The Youth Research Group is one of our well-established research strengths. An interdisciplinary focus brings a range of different perspectives to this research. These include:
political science
social and cultural geography
social anthropology
sociology
Within this, our work contributes to and draws upon debates in:
childhood studies
children's geographies
youth studies
sociology of education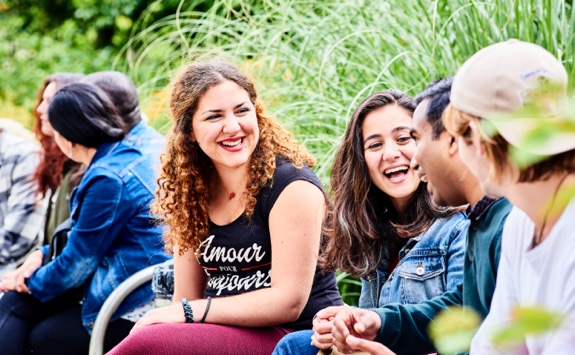 Our Youth Research Group includes academic staff from across the three main subject areas of the School:
| Geography | Politics | Sociology |
| --- | --- | --- |
| | | |
Youth transitions and subcultures
A significant focus of the Youth Research Group draws attention to the changing nature of youth transitions and youth subcultures. We explore a diversity of transitions that young people encounter in the making of modern adulthood. We look at how education, employment, family, religion, citizenship, and global media shape these transitions.
We tend to focus on young people's transitions from or through education to employment or their leisure transitions. We address the nature and characteristics of these transitions. We look at how, why, and in what ways they are changing. We explore the relationship between research about youth transitions and youth subcultures.
Young people and social inequalities
A key focus of our work is the complexity of the inequalities they experience. We investigate how these manifest in their everyday lives. We explore how young people show agency and creativity in working through, resisting, and remaking their lives despite such inequalities.
Our research looks at a diversity of inequalities. These include disability, body size, gender, sexuality, health, social class, race and ethnicity, or religion and belief. We examine how these intersect with and shape each other. We focus on the embodiment of such inequalities. We look at how they are lived out in the home and in educational settings and how they shape and are shaped by transformations in national youth policy and practice.
Young people, (geo)politics and participation
Young people engaging with (geo)politics is an important part of our research. We investigate the contestations associated with their citizenship. We explore how they engage (or not) with political issues.
We look at young people's engagements with both formal and informal politics. The Youth Research Group's work focuses on young people's voting patterns and their participation in elections. We explore their engagement with national and global politics. We also focus on issues of everyday citizenship and youth activism. We investigate the ways in which political matters enter into the everyday spaces of young people's lives.
Methodological partnerships with young people
We reflect on broader debates about appropriate ways to involve young people in research about their lives. We have a recognised interest in pursuing research practices that enable partnership and build upon approaches to participatory research. This includes strategies that enable young people to have input into research design and practice. Our research approaches challenge power relationships. They generate different kinds of data and outputs.
We avoid developmental understandings of childhood and young people. These are sometimes present in assumptions about what methods work best with particular groups of young people.