Politics Undergraduate Degrees
Bring political issues to life and discover all aspects of politics as a discipline.
Research-led teaching
Our politics degree programmes are informed by the latest research. They are thought-provoking and intellectually gratifying. Our expertise covers diverse aspects of politics and international relations, so you can study a range of topics taught by recognised experts in their field.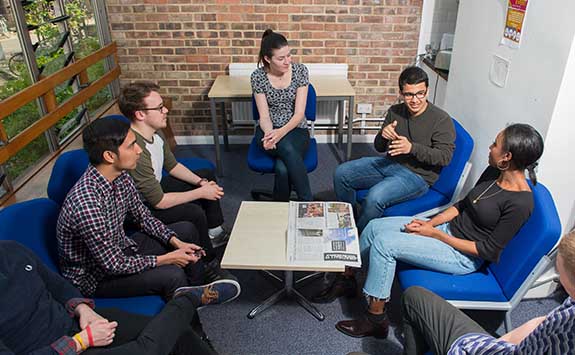 Vibrant and diverse community
Politics at Newcastle is a vibrant and diverse community of scholars and students. Join us and you'll be studying one of the most exciting, diverse and dynamic academic disciplines.
We have a community of students that are diverse in background and opinions. In your first year, you'll be assigned a student peer-mentor who will provide an additional source of advice.
You can also choose to take part in activities outside the formal academic programme, including many organised by the student-run Politics Society.