Politics Research
We are a vibrant and dynamic community seeking to better understand how politics shapes our world and how we can use politics to create a more just, inclusive and secure world.
Overview
Our Politics research department at Newcastle comprises:
more than 45 members of staff

a

community of postgraduate researchers

tackling real world issues and problems
Our research aims and expertise
We are passionate about pursuing and supporting cutting-edge Politics research that seeks to make a difference.
We are theoretically and methodologically pluralistic and support interdisciplinary research. In our research, we strive to build on our existing strengths and to complement them by developing new areas of research excellence. While we address a wide range of research questions, we are particularly committed to advancing research on political participation, security and social justice.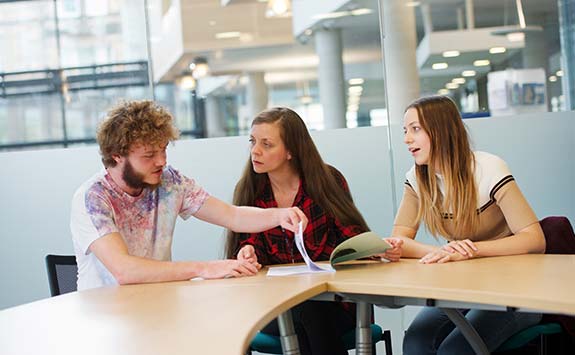 REF 2021
The results of REF2021 have now been released. Find out more about our REF2021 results
Research clusters and groups
Our research clusters hold regular meetings to discuss member's ongoing research projects, draft funding applications and provide feedback on draft papers. They also provide support to individual members in organising workshops, conferences, and impact and engagement events.
We are proud of growing Research Groups in:
Collaboration and interdisciplinary connections
We support the collaborative efforts of individual colleagues in exploring new areas of research and building networks with other clusters in the School and Faculty. We co-host the Jean Monnet Centre and lead two cross-faculty interdisciplinary groups:
Ethnographic Methods Reading Group
In addition, we are active participants in several cross-School and cross-faculty research groups:
We also contribute to the work of the University's Societal Challenge Institutes: the Newcastle University Institute for Social Renewal and the Newcastle Institute for Research on Sustainability.
Leading experts in their field
Colleagues provide research leadership in the discipline through active roles in:
professional associations

editing major academic

journals and book series

leading research networks and organising events
Our colleagues are currently editors or associate editors of the following academic journals:
We also currently edit the ECPR/EJPR Political Data Yearbook and the ECPR Press.
Research-led teaching
We offer some of the most wide-ranging teaching in Politics and International Relations anywhere in the country as part of both undergraduate and postgraduate programmes. We are a diverse and multinational community of researchers and teachers.