Facilities
Our students and researchers have access to a range of excellent facilities.
Clinical Skills Laboratory
Our Clinical Skills Laboratory provides a safe environment in which to learn and practise clinical skills.
Students can practise on mannequins, their peers and patient volunteers in a safe environment.
Senior staff and young doctors provide supervision.
The development of early clinical skills is also a philosophy we've held for many years.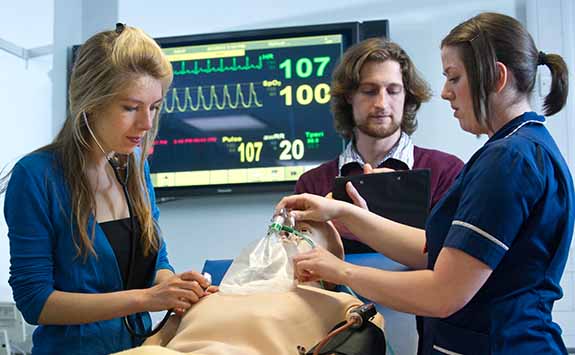 Studying anatomy
In their first two years, students undertake the study of anatomy. This uses cadavers and takes place under the close supervision of the anatomy demonstrators.
This practical experience uses many approaches to enhance understanding of clinically applied anatomy. These include:

prosections

models

ultrasound

radiological imaging

body painting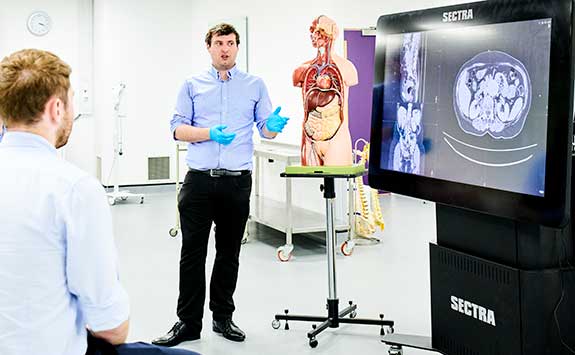 The Walton Library
The Walton Library caters for students within the Faculty of Medical Sciences. It enjoys an excellent reputation.
The Walton Library is a dedicated library resource for medical students. It's located in the Catherine Cookson Building, within the Medical School.

The library provides access to a wide range of information resources for teaching, learning and research.