Apply to Medicine
Thank you for considering an application to study Medicine at Newcastle University.
We help you thrive
We provide a stimulating and supportive environment where students can thrive. They will become excellent clinicians with a thorough understanding of medicine. We ensure that our students meet the necessary standards for graduates as set out by the General Medical Council.
As a prospective medical student, it's important that you research the medical school options available to you. This ensures that medicine is the right career path for you. It's also important that your choice of medical school fits with your learning style and ambitions.
Our Programmes
Open to school leavers and graduates that meet our entry requirements. There are currently 342 places on this course at Newcastle University each year.
Open to graduates and registered healthcare professionals. There are currently 25 places available on this programme.
A101 has an extended first year; this means students join our Year 3 students on the A100 programme to undertake their clinical attachments.
Before applying you should consider whether you:
meet the entry requirements
know and understand how we deliver the programme
know what student support systems we offer
are aware how existing and past students rate the programme and University
understand what the competition for places is like
Our graduates receive an MBBS degree before proceeding to provisional registration with the GMC.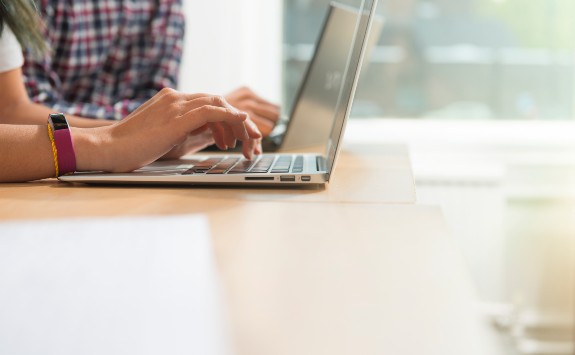 Most medical schools need applicants to have had some work experience and to be able to show a commitment to caring. At Newcastle we do not have any specific work experience requirements, but at interview our selectors will be looking for examples of how applicants have shown a commitment to caring.
We realise that identifying suitable work experience in a primary and/or secondary care setting can be difficult, but there are many ways you can show us that you are a committed and caring individual, such as helping someone less fortunate or volunteering in a hospice nursery or elderly care home.
Please note that Newcastle University is unable to arrange work experience. You must arrange this through the relevant trust:
The Medical Schools Council provides information on work experience for medical school applications.
Selection Process
The selection process involves many steps, carried out between September and March in each admissions cycle. Please click on the video for more information on the MBBS Selection Process.
For 2023 entry we interviewed almost 1,100 applicants between December 2022 and February 2023.
All decisions are processed through UCAS. Each decision has to be processed individually; therefore, it takes a number of weeks for us to complete this part of the process. All decisions are made in line with UCAS deadlines.
For 2024 entry, following UCAT screening, we will be inviting candidates to interview, please see the below "Interviews" section for format.
Academic Screening
We first check all applications to make sure candidates fulfil the academic criteria for entry. Personal statements and references are not considered at this stage.
Ranking UCAT Scores
Applicants who meet the academic threshold are ranked based on their UCAT scores. A UCAT threshold is set depending on the number of interviews to be held. Applicants who meet the UCAT threshold will be invited to an interview. The UCAT threshold may differ from year to year as it is dependent on the scores achieved by those who apply to us in each admissions cycle.
For more information on booking and preparing for the UCAT please refer to the UCAT Website.
UCAT thresholds from previous years can be found here: UCAT Thresholds
Interviews
For 2023 entry, approximately 1,100 applicants were interviewed. We expect to continue interviewing similar numbers of applicants in the future. The interview process differs for applicants who are classified as "Home/EU" and those classed as "International" for fees purposes; however, the same competencies, aptitude and qualities are assessed in both types of interviews.
For "Home/EU" applicants the interview is normally structured to a Multiple Mini Interview (MMI) format. This involves seven separate stations, where applicants meet different selectors to be assessed and graded on the following categories:
Integrity (honesty and probity)
Communication
Empathy and self-awareness
Motivation and commitment to be a doctor
Compatibility with the MBBS programme
Teamwork (including leadership)
Personal organisation
Persistence and resilience
Each station lasts for seven minutes with an extra two-minute ice breaker question in the first station. One of the stations involves a role-play scenario.
For applicants classed as "International", for fees purposes, a panel interview involving two selectors will be arranged. For convenience, this can be carried out via Zoom in the applicant's home country. If international applicants would prefer to visit Newcastle University, we welcome them to have their panel interview on campus. The same categories as mentioned above will be assessed and graded by our selectors during the panel interviews.
Our selectors are drawn from a diverse variety of backgrounds and experience, from health professionals working in the NHS to current intercalating students and lay people. Our selectors receive specific selector training before the interviews as well as equality and diversity training.
Decisions
After interview, we rank applicants in order of merit. This determines who will receive an offer. At this stage personal statements and references are also reviewed, but we don't apply scores to these.
We won't make any decisions until all the interviews in the cycle have completed.
Widening Participation
We are fundamentally committed to widening participation in higher education at Newcastle University. Our aim is to encourage and support all students, regardless of their background, to fulfil their potential. We are committed to equality of opportunity and diversity for anyone interested in a career in Medicine.
We are proud to offer a range of widening access schemes for Medicine, helping to make our commitment a reality.
PARTNERS
PARTNERS is our flagship access scheme offering a supported entry route into Newcastle University. It is open to all students from England, Scotland, Wales and Northern Ireland who fulfil widening participation eligibility criteria.
Participating students receive a lower conditional offer, up to three A Level grades (or equivalent) below the typical offer, and a comprehensive programme of support from application to graduation and beyond. Offer is dependent on UCAT and interview score.
Realising Opportunities
Realising Opportunities (RO) is a unique collaboration of research-intensive universities working together to promote fair access and social mobility of students from groups underrepresented in higher education. In order to be eligible to apply for RO, students must meet certain widening participation criteria.
Participating students receive a dual offer. This dual offer consists of a typical offers as well as an alternative RO offer of: up to two A Level grades (or equivalent) lower than the standard offer. Offer is dependent on UCAT and interview score.
Pathways to Medicine
Pathways to Medicine is a scheme delivered by Newcastle University, in collaboration with the Sutton Trust, to help students who are interested in a career in medicine. The scheme comprises of a comprehensive programme of academic and medicine specific support including work experience and online mentoring. It is open to students in the North-East of England who meet certain widening participation eligibility criteria.
Participating students receive a lower conditional offer, of three A Level grades (or equivalent) below the typical offer. Offer is dependent on UCAT and interview score.
Contextual Offers
At Newcastle University, we consider student achievements in the context of their circumstances when assessing applications. Our Undergraduate Admissions Team will use certain contextual data from your UCAS form, alongside your application, to take into account challenges that you may have faced in your education and the potential effect this may have had on your qualifications.
If you are eligible, you may receive a contextual offer, which will be two grades lower than the typical offer for the programme to which you have applied. Offer is dependent on UCAT and interview score.
Medical Licensing Assessment
The UK's medical schools and parent universities have an agreement in place. They will develop and deliver the Medical Licensing Assessment (MLA).
Final exams for a UK medical degree, will then include these developments. Their work will be overseen and regulated by the General Medical Council (GMC).
To date UK medical schools have set their final exams in line with the GMC's Outcomes for graduates. The MLA will be able to show that graduates from each medical school have met an agreed standard of skill and are well prepared to practise medicine as Foundation Year doctors.
The MLA ensures anyone who obtains a UK medical degree has met a consistent threshold for safe practice. Only then will those medical graduates receive a license to work in the UK.
The exam will consist of two parts – an applied knowledge test (AKT) and a clinical and professional skills assessment (CPSA).
All the UK's medical schools and their parent universities have agreed that
The assessment focuses on the MLA content map published by the GMC in 2019. It covers topics such as:
good medical practice
outcomes for graduates
generic professional capabilities framework
The assessment will be in place for students graduating from UK medical schools from the academic year 2024/25.