Electives
Elective placements are an important part of the medical school curriculum.
COVID-19
Due to COVID-19 Newcastle University have made a decision not to accept Incoming Elective students in the academic year of 2021/2022.
We are considering accepting new applications from October 2021 with a view to commence elective placements from February 2022, however this is subject to change.
This decision has not been taken lightly and it is for your safety and the safety of those around you.
Incoming Electives
We believe that opportunities for elective placements are an important part of undergraduate medical training.
Elective opportunities are offered by many hospitals within the northern region. Although it may not be possible to study in Newcastle itself, it may be possible elsewhere.
We do not charge tuition fees for an elective, but there is a non-refundable administration fee of £200.
The fee is payable at least 2 weeks prior to commencement of their elective. Please do not send a cheque with your application.
For more information on applying to undertake an incoming elective, please see our Incoming Electives Policy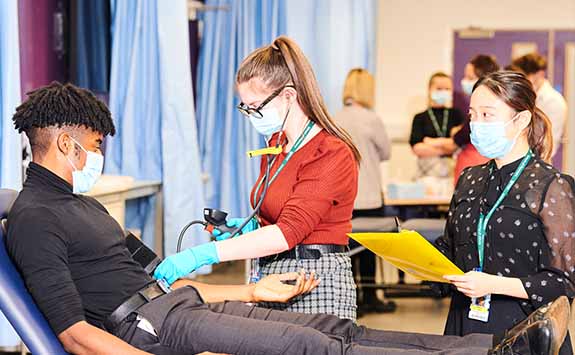 Outgoing Electives
At the end of Year 4, all students will undertake a period of elective study for eight weeks.
It provides the ultimate opportunity to exercise student choice, and allows you to study almost any subject in almost any politically safe part of the world.
The elective can be one of the most exciting and motivating periods of medical training.
Approximately two-thirds of the year group use this opportunity to go overseas, with destinations being as far-reaching as Mongolia, Samoa and Cambodia. However, approximately a third of our students elect to remain in the UK and that is perfectly reasonable.
The Medical School provides a number of opportunities during Year 3 and Year 4 for you to hear information relating to health and safety and other aspects of elective travel prior to you going away.