German Studies
A welcoming community and friendly department. We offer research and teaching expertise about the rich, inspiring and challenging legacies of the German-speaking world.
Passionate, research-inspired teaching
In the School of Modern Languages, we're passionate about all aspects of German, Austrian, and Swiss cultures. We provide cutting-edge language pedagogy and put research-inspired teaching at the heart of our degree programmes.
You'll join a culture of critical thinking. We'll encourage you to question:
received opinions
ideologies
intellectual comfort zones
You'll learn to reflect on the importance of cultural differences.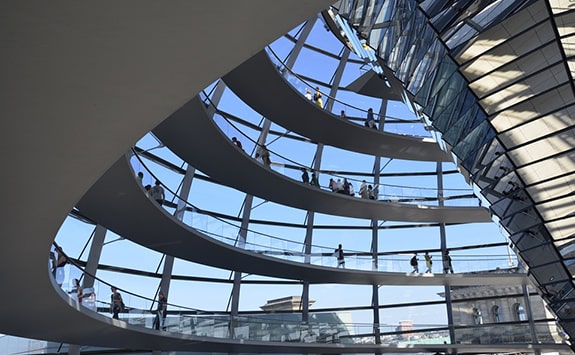 Undergraduate study
Degrees in German or with a German component are in high demand in a wide range of professions. Studying languages at university provides enriching cultural and intellectual experiences enabling you to pursue interesting and promising careers.
We offer an extensive and flexible choice of subject combinations. For example, you can: combine French with Spanish, German, Chinese or Japanese; or study French with Business or Linguistics.
What you'll learn
In the School of Modern Languages classes focus on themes that:
develop a deeper understanding of German-language cultures
refine your linguistic and intellectual skills
work on your abilities to navigate transcultural challenges
There's so much more to studying German at university than just learning a language. We offer foundations in:
linguistics
literature
visual cultures
history
cultural studies
As you progress through the degree you can then choose to specialise.
How you'll study languages at university
You'll be taught entirely in German in some lectures and seminars. In others, you'll actively practice German skills through:
engaging with German texts
practising your written German
leading discussions in German
Your year abroad
One of the attractions of studying languages at university is the opportunity to spend a year abroad. Immerse yourself in German culture, while developing your language fluency. You can choose to:
undertake a work placement in industry
work as an assistant teacher
study at one of our partner universities as an exchange student
We have exchange links with many universities in Germany and Austria, including:
Universität Tübingen
Universität Graz
Universität Augsburg
Universität Oldenburg
Universität Rostock
Universität Bochum
Universität Halle
Postgraduate Research
We offer a one-year German MLitt research degree that allows you to focus on a particular area of German studies.
We also offer research degrees in Translation Studies and Film Studies.
Our MPhil and PhD research programmes allow you to specialise in German. You can also specialise in translating and interpreting.
We offer three MPhil and PhD programmes:
Extra-curricular activities
You'll have lots of opportunities outside of the classroom to improve your spoken German, immerse yourself in German culture and reinforce your language studies.
The DAAD Lektor organises a wide range of activities such as:
a regular Filmabend
an annual Weihnachtsfeier
monthly get-togethers of staff and students over a beer at the German Stammtisch
Past students produced their own film about German-British cultural encounters in a film workshop.
Newcastle's independent Tyneside Cinema frequently shows films from German-speaking countries.
We publish a regular newsletter about our activities.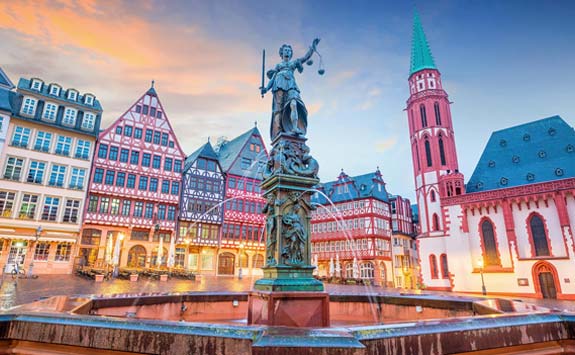 A snapshot of our history
In the School of Modern Languages we're committed to continuing a proud history of more than a century of teaching German language and culture. We've more than sixty years of an academic curriculum in German Studies.
We've taught German language at Newcastle since the 19th century.
Over the years, more than 90 professors, lecturers and lektors have worked in the German Studies department.
In 2009, we celebrated 50 years since the first Chair of German Studies was introduced at Newcastle University. Take a look at:
• the full list of German Lecturers, 1959-2000
• our 50 Years Celebrations flyer
• the celebratory issue of our German Newsletter, May 2009
Some of our alumni submitted accounts of life in the school 50 years ago. Hear from: