Translation and Interpreting Studies
Translation and Interpreting (T&I) is a multi-faceted inter-discipline. Different fields interact with each other and generate ideas.
Translating and Interpreting programmes
In the School of Modern Languages we offer the opportunity to study Translating and Interpreting at all levels, from undergraduate level through to PhD.
You'll benefit from our excellent facilities, such as:
· an award winning Language Resource Centre
· state-of-the-art interpreting labs
The University's main library has an excellent collection of literature on translation and interpreting studies, including e-journals.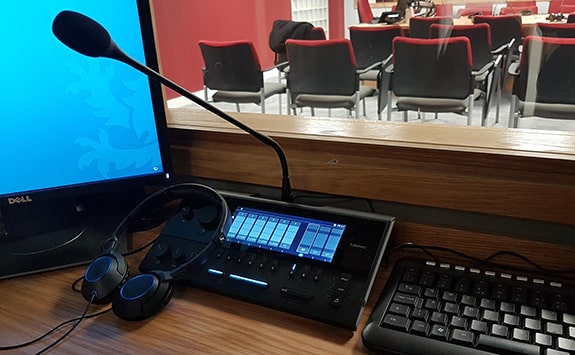 Interdisciplinary study
In today's world, trade and culture are becoming increasingly globalised. Understanding this and how translating and interpreting work as a whole, is an ongoing challenge for researchers and professional translators and interpreters.
This means that our research is interdisciplinary, reaching into areas such as:
education
sociology
politics
literature and creative writing
law
psychology
As well as expanding academic knowledge in translation and interpreting studies, our findings feed directly into our translator and interpreter training programmes.
Undergraduate Degrees
Our Translation and Interpreting degree focuses on developing your language skills to near-native fluency as well as equipping you with specialist and in-demand skills such as translating and interpreting.
Masters' Degrees
You can take your language study further and study for a masters in translation. If your focus has been on European languages, you can apply to study Professional Translation for European Languages MA.
We offer a suite of masters' programmes in Translating and Interpreting for Chinese. These world-renowned programmes consist of four MA pathways:
We also offer Masters degrees in Film and Linguistics. The Linguistics MA is administered by the School of English.