Assignment Submission Guidance
Find out how to submit assignments and access feedback.
Identifying the assignment type (Canvas or Turnitin)
This page features guidance and troubleshooting support for two different types of assignment submissions: Canvas assignments and Turnitun assignments. It's important you know the submission type for the assignment you are handing in.
Depending on the assignment type used, you may see either Canvas Assignment (left image) or Turnitin Assignment (right image), as shown below: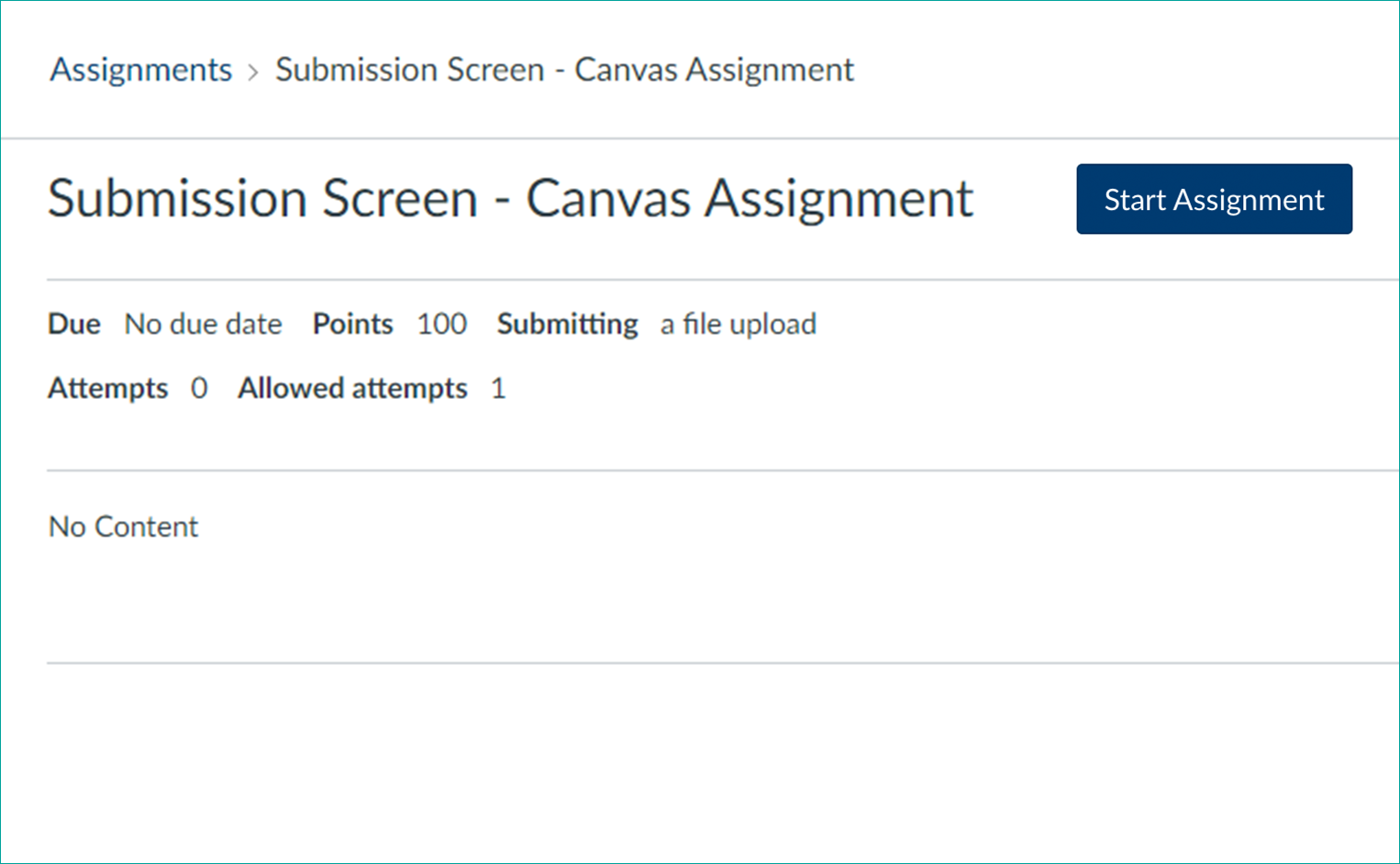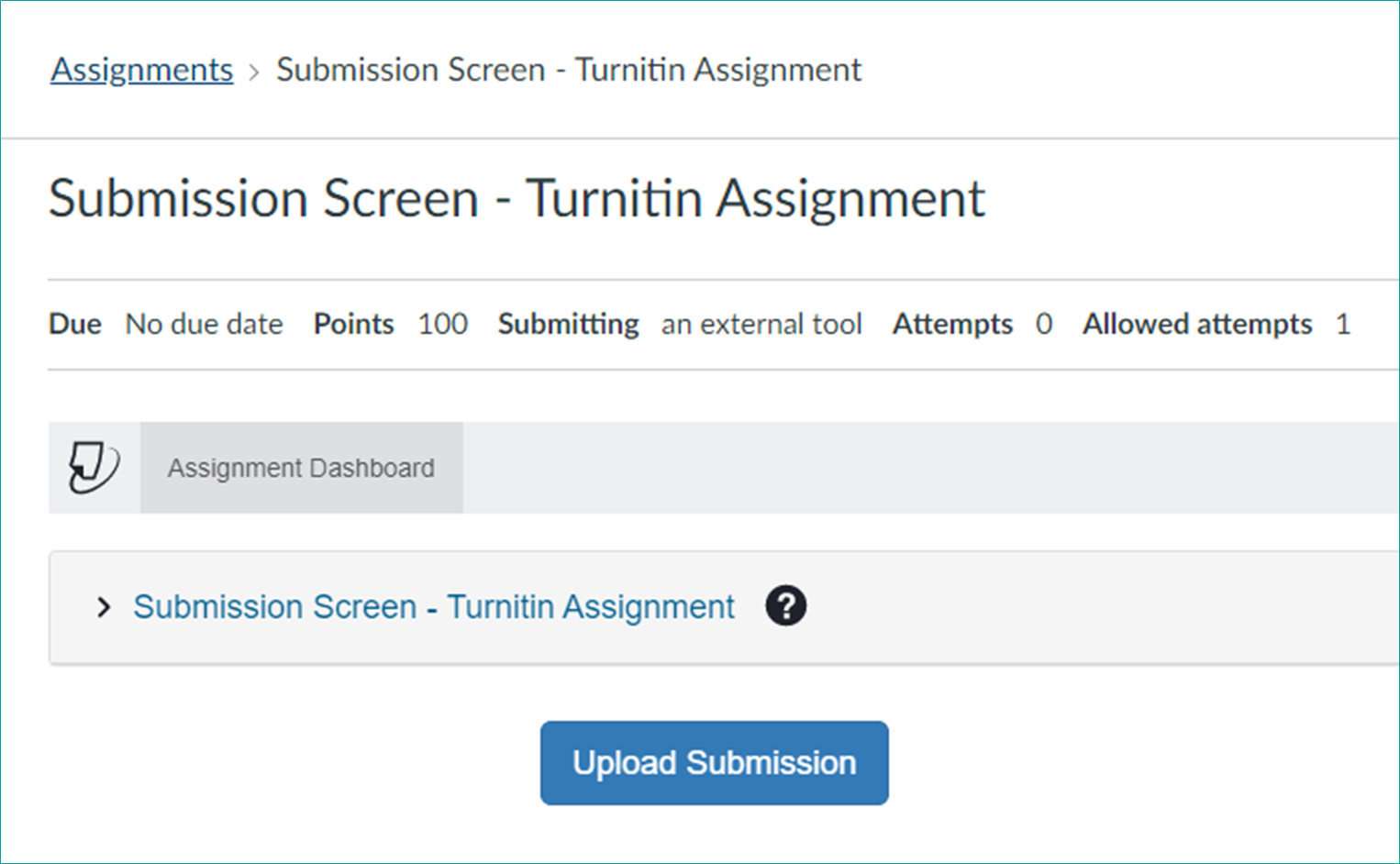 Canvas Assignment Submission Guidance
There is Canvas guidance available on submitting a Canvas Assignment.
There is also a Canvas Assignment submission troubleshooting guide that includes guidance on how to identify;
The number of attempts allowed – once the permitted number of submissions is reached no further submissions can be made.
Permitted file types – are only certain files being accepted e.g. word documents.
Availability dates of the assignment – submissions cannot be made once the assignment is no longer available.
Browsers compatible with Canvas – check that the browser being used is up compatible and up to date.
How to clear cache and cookies – Canvas suggest this may resolve submission issues.
If you have a different query regarding Canvas Assignments, all Canvas guidance relating to assignments is available on the Student Canvas guidance webpages.
Also, don't forget that Canvas 24/7 support is always available for support with Canvas queries.
Guidance on File Types
Module teams may set restrictions on the accepted file types, for example restrict to word docs or PDF only.
To identify any accepted file type restrictions for a Canvas Assignment see the relevant section of the Canvas assignment submission trouble shooting guidance
A Turnitin Assignment will normally only allow submission of file types that are compatible with the Turnitin similarity checker. See the Turnitin guidance on accepted file types.
NOTE: Canvas Assignments which are subject to a Turnitin similarity check will require a Turnitin compatible file type to be submitted.
Guidance on File Size
There is a file size limit of 100mb for a Turnitin Assignment submission and 5gb for a Canvas Assignment submission. There are some actions that could reduce the size of a file regardless of the assignment type;
Submission Unsuccessful?
Follow the steps for checking that a submission has been successful to identify whether the correct file has been submitted.
Check that the appropriate guidance for the assignment type has been followed.
Check that the file type is correct and under the maximum allowable size by following the guidance on this page.
If the wrong file has been submitted for an assignment check whether there are any attempts remaining i.e. does the assignment allow resubmissions. If there are remaining attempts, submit again. The marker will be able to view and mark the most recent submission. If there are no remaining submission attempts, then the correct file should be emailed to the module team and relevant school contacts. They will contact IT Service desk for assistance if required.
If a file has been submitted to the wrong assignment contact the module team and relevant school contacts to inform them. They will advise if any further action is needed and contact IT Service desk for assistance if required.