Sport and Exercise Science
We deliver research-led teaching. You'll develop applied skills and gain the edge in employability.
Positive relationships
In our sports science course, we place a strong emphasis on the scientific disciplines of physiology, psychology, biomechanics, and nutrition.
One of our major strengths is our ability to build positive relationships with our students. We can do this because of our small numbers. This ensures that we can give our students the best possible experience throughout their time with us.
Our academic year
The academic year at Newcastle comprises two semesters.
Semester one runs from September to January. It includes the induction week, 12 weeks of teaching, and two weeks of examinations.
Semester two runs from February to June. It includes 12 weeks of teaching and three weeks of examinations.
Degree Structure
Year 1: foundation knowledge and skills in the key discipline areas of sport and exercise science
Year 2: application of sport and exercise science to human performance and exercise behaviours.
Year 3: multidisciplinary approach to sport and exercise science including a research project.
You'll learn through a variety of methods in our sports science course, including lectures, seminars, lab practicals and fieldwork. We assess our students in many ways. These include exams, written coursework, group work, presentations and practical assessments.
Research-led teaching
In your final year you complete a research project on a topic that interests you. This gives you practical experience of planning and conducting research and boosting your CV with desirable research skills.
Most students do their project work with one of our sport and exercise science lecturers in an area that they work in as a researcher.
You may also have the opportunity to work alongside scientists within affiliated research institutes. You'll develop advanced scientific skills and get an insight into a career as a researcher.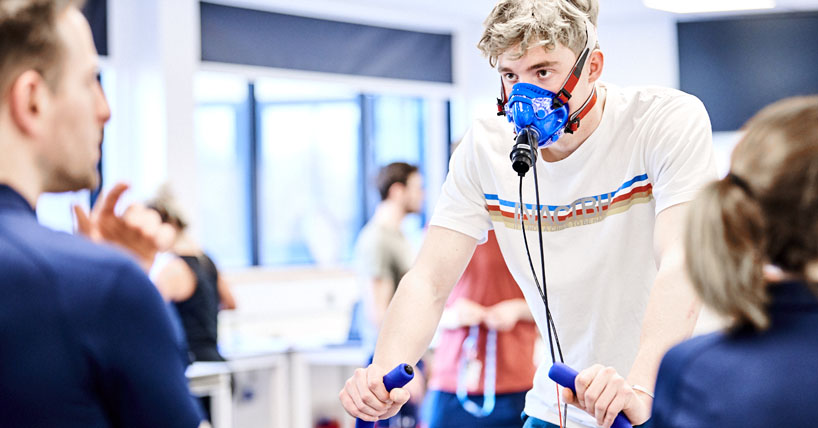 Professional placement year
A professional placement year is a fantastic way to gain vital work experience and improve your employability following graduation.
Students studying on our Sport and Exercise Science programme are eligible to apply for a placement year.
You can apply for a placement at the start of your second year and will start during the summer of your second year.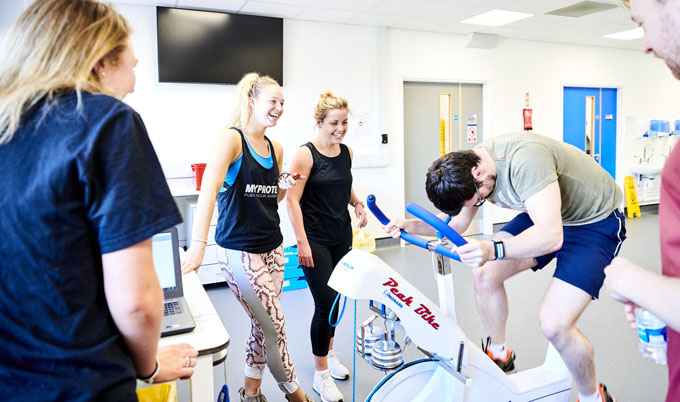 Graduate destinations
Enhanced career prospects is one of the key drivers for students aspiring to study an undergraduate degree. Graduate data is obtained through the Destination of Leavers from Higher Education (DLHE) survey which is collected annually in the UK. Graduate destinations‌ of undergraduate Sport and Exercise Science students is taken from this survey and used to guide the curriculum design and improve graduate employability for current and future students.
Careers in Sport and Exercise Science
The British Association of Sport and Exercise Sciences (BASES) in partnership with Human Kinetics have produced a guide to careers in Sport and Exercise Science. This guide serves as a useful and informative resource, whether you are currently studying sport and exercise science at university, or are considering it as a possible career.