Nutrition and Dietetics
Our courses focus on the impact of nutrition on health and disease. You'll look at nutrition from the cellular and molecular level through to people and populations.
World-leading research
Our teaching staff include nationally- and internationally-recognised nutritionists, dieticians, and scientists. They deliver world-leading nutrition and health research. You'll benefit from their cutting-edge knowledge and research-led teaching.
Our degrees
We have a comprehensive suite of professionally-accredited nutrition courses. They all address the roles played by nutrition in relation to health and wellbeing, but with differences in emphasis.
Dietetics MDiet Honours
Dietetics MDiet Honours
B401 (4 years)
This degree focuses on the effect of nutrition on the functioning of the human body in health and disease. It equips you with specialist knowledge and skills in preventing, treating and managing ill health with food, nutrients and dietary change. The Health and Care Professions Council (HCPC) has approved the programme. It is also accredited by the British Dietetic Association (BDA). This means that graduates are eligible to apply to register with the HCPC and work as a dietitian
Human Nutrition BSc Honours
B46D (3 years)
This degree focuses on the impact of nutrition on health and disease. Its scope extends all the way from cellular and molecular processes to societal aspects such as Public Health. The Association for Nutrition (AfN) has accredited this course. Graduates can apply for direct entry into the UK Voluntary Register of Nutritionists.
Placements
Work experience is invaluable.
Our nutrition and dietetic programmes provide you with the opportunity to apply your academic knowledge in the workplace and develop valuable employability skills.
In our Integrated Master of Dietetics course, these placements are compulsory and integrated through all years of study.
In our suite of food and nutrition programmes, you can opt to complete a professional placement year.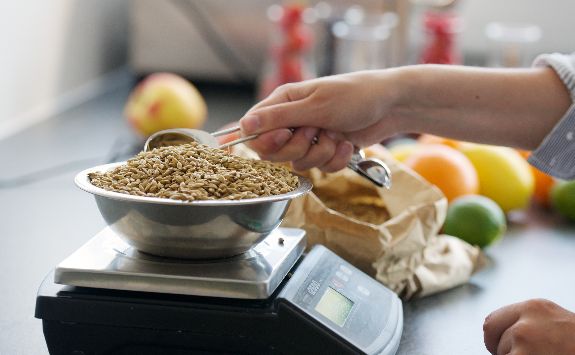 Research led teaching
Research-led teaching is extremely important to us to ensure that our curriculum is up-to-date and innovative.
All of our staff are actively involved in research and there are several opportunities for students to get involved in research projects throughout their degree.
We enjoy close links with the Faculty of Medical Sciences world-leading research institutes.
Our students gain knowledge of the latest developments and discoveries in human nutrition. They learn about the maintenance of health and wellbeing, and the role of nutrition in disease.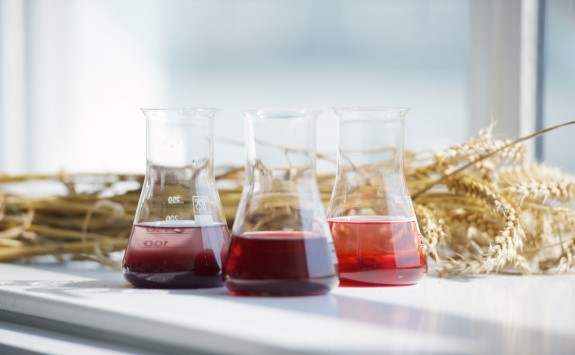 Conference and other research events
Our Nutrition and Dietetic students have the opportunity to attend an external conference. This allows them to hear from, and to discuss with, varied key decision makers, scientists and business leaders.
The conference trip is a highlight of the programme and the students value it as part of their educational experience.