Precision Decisions
Yorkshire-based farming services company entered into a Knowledge Transfer Partnership. This saw a research associate work with them for three years to introduce new practices
Improving crop yields
Precision Decisions help farmers. By using sensors on tractors that check nitrogen levels, they can and pinpoint where fertiliser is most needed. The company's technology enables variable application of fertiliser. This improves yields and profit margins, and reduces environmental impact from overuse.
Precision Decisions needs to turn huge amounts of real-time data into useful insights for farmers. To ensure it remains at the cutting-edge of data science, the company entered into a Knowledge Transfer Partnership (KTP). This employed a research associate to work with them for three years to introduce new practices.
To ensure they remain at the cutting-edge of data science, Precision Decisions entered into a Knowledge Transfer Partnership (KTP) with Newcastle University and Innovate UK.
Technical expertise
The associate, Yonatan Shahar, was supported by academics from the University. He linked to a specialist database designed to handle large amounts of data. He also developed bespoke algorithms to cleanse the data of errors caused by loss of GPS signals.
Employment, insight, and research
Yonatan then turned his attention to making the information accessible and easy to use for farmers. He developed an app that provides information in tractor cabs and can control the application of fertiliser automatically. It also allows farmers to easily view field maps and even compare fertiliser data to yield records gathered from sensors on harvesters.
Upgrading traditional practices
Rich Kavanagh, Chief Technology Officer at Precision Decisions, explains: "Our associate was able to combine his agricultural knowledge with his technical and IT knowledge. The combination of those two things worked extremely well.
"He was able to do an awful lot of cleansing. His work provides us with a really usable and meaningful dataset. From this, we could create layers of visualisation for the farmer to improve their existing field maps. We wouldn't be as advanced as we are without the associate's input."
Since the project Yonatan has been employed permanently by Precision Decisions. General Manager Stephen Leese explains: "We had the benefit of an employment interview that went on for three years. We had an opportunity to assess him and it lowered the risk of employing somebody new."
The work also helped Yonatan complete his MPhil. His dissertation on precision agriculture systems was supported by the KTP. And the University gained valuable insight into industry challenges.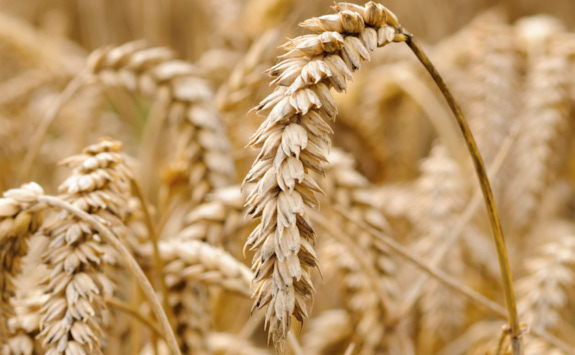 This partnership received financial support from the Knowledge Transfer Partnerships (KTP) programme. KTP aims to help businesses to improve their competitiveness and productivity through the better use of knowledge, technology and skills that reside within the UK knowledge base. This successful Knowledge Transfer Partnership project, funded by UK Research and Innovation through Innovate UK, is part of the government's Industrial Strategy.