Summer Research Placements
Giving undergraduates first-hand experience of working in a research laboratory.
Please note due to COVID-19 the University will not be hosting any summer research placements in 2020. We hope that placements will be available again in the Summer of 2021.
The aim of these studentships is to encourage you to consider a career in research when you graduate. It's also a prestigious award to have on your CV.
Most students also find that this experience prepares them well for their final year project.
How it works
There are a limited number of these studentships. Selection is by open competition. The summer placement session which takes place in November will explain how to find placements. Studentships take place between June and September for students between Stages 2 and 3 or 3 and 4. They are approximately eight weeks in duration.
Applicants are normally undergraduates in the middle, and preferably penultimate, year of their first degree. Most funding bodies state that students must be in Year 2 onwards of study to be eligible for funding.
With your supervisor, you can apply to funding bodies for a maintenance grant to fund you for approximately eight weeks. These are highly competitive grants so make sure you allow enough time to complete and submit your application.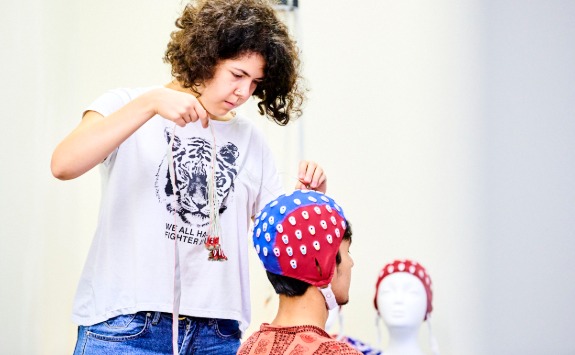 You will work in a research group on a specific topic which could be lab-based or data analysis. You'll create a lay-abstract of your project. Yuu'll have the opportunity to give a poster presentation of the results at a public event and a School event.
How to apply
Start by taking a look at the Faculty of Medical Sciences research areas that interest you. Read through specific researcher profiles. If you would like to work with them, contact the academic.
Your academic supervisor will make applications for funding for a particular research project. You will prepare part of the application. Allow time for processing your application.
The closing dates usually vary from January to May. The main funding bodies close the earliest.
For further details, contact harley.stevenson-cocks@ncl.ac.uk
Past participants