Holly Fry
Professional Placement Year at Merck, Sharpe and Dohme (MSD)
Holly Fry
When I started my second year of study, I had absolutely no plan to do a year long placement in industry. This was mostly because I didn't know enough about the program and assumed that the only placements available for my science degree would be centred around labs. This didn't appeal to me at all, and so I had barely given the idea a second thought. However, the placement students from the previous year were holding presentations where they discussed their experience and their key learnings as a result of the year.
Luckily, I happened to be in the audience hearing about a student's experience in the marketing team of a big pharmaceutical company, where she had spent her placement. This not only surprised me, but also made me feel so positive and excited at what might be available to me!
After this, I reached out to the placement supervisors within the biomedical sciences department. They were so helpful with explaining the process, and with reviewing my CV and suggesting roles to apply to - they even sent out alerts for new placement roles being advertised!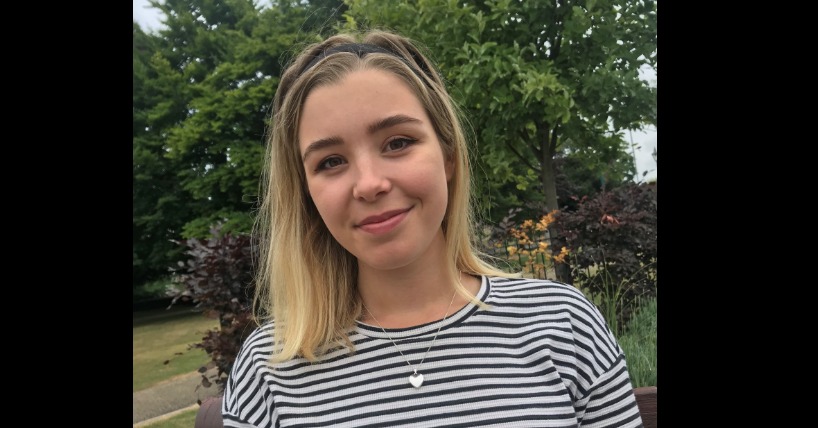 I was lucky enough to land a placement role within MSD, where I got involved straight away working on the marketing of a newly launched drug. This was such a brilliant experience, and I learned a great amount about the business.
I have learned new skills from compliance management to strategy planning and have been able to develop other skills such as public speaking to large groups and communication with other stake holders within the projects.
One of the most valuable outcomes to my placement has been the professional network that I have been able to begin to grow, this will be a vital help when I finish my studies and enter the workplace.
During my placement year I was nominated by several of my colleagues for the 'Placement Student of the year' award from Newcastle University. I was thrilled to win this and went on to also win the Pride of Newcastle – Contribution to the Workplace award. It was wonderful to see my work recognised in this way!
What are my future career plans?
For me, my placement was about finding some insight into what I might want to go into long term. I was completely ready to realise that a career in the pharmaceutical field was perfect for me, however I was equally open minded that maybe I wouldn't enjoy it so much.
From my first week at the company I fell in love with their friendly culture, and with the importance of the work we were doing. The teams I have worked in have really welcomed and included me fully in all aspects of work. I have also loved learning about each of the therapy areas and having some insight into the patients receiving care.
It is for this reason that I am keen to return to the industry when I graduate, and plan to apply for a place in the company's graduate program.