Luca Citrone
Professional Placement Year within the Novel Human Genetics Department, GlaxoSmithKline, Stevenage
Luca Citrone
For the majority of my placement I was based within the company's Respiratory department. Specifically, my team focused on idiopathic pulmonary fibrosis (IPF), a disease with a particularly poor prognosis. My individual project designed, optimised, and validated an assay that could replicate endpoints observed in IPF tissue using healthy control tissue in vitro.
A placement is a great opportunity to experience working in a professional environment and provides an insight into what a scientific career entails. It was also an enormous aid in terms of my personal development. In terms of lab skills, I learnt a range of lab-based techniques that dramatically increased my lab confidence in preparation for my final year project and would be beneficial in further post-graduate study. At the end of my placement I was given the opportunity to present my work in both a scientific paper and poster format to my supervisor and peers, which enhanced my scientific knowledge and familiarised myself with scientific writing for my final year report.
Outside the lab, I also developed a range of other transferable skills that will be useful in future employment.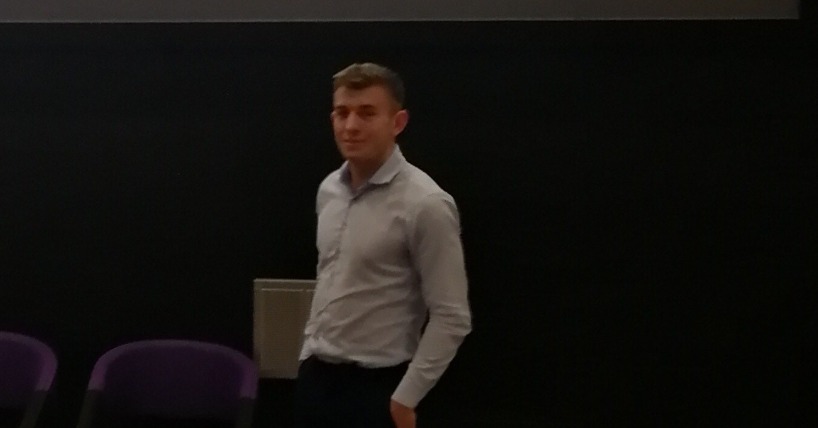 GSK as a company, and particularly my supervisor, were fantastic in providing me with and encouraging me to maximise all opportunities. This ranged from swap days where you could shadow another student from a different site to competing in charity events such as the Tough Mudder classic, with all donations raised matched by GSK. Such opportunities, combined with the general approachability of the staff who are always receptive to a career conversation, increase your number of contacts; something that could be extremely useful in a career perspective.
From a social perspective, there were hundreds of placement students on site, with various company student-only events organised throughout the year including a winter ball and a summer boat party along the River Thames.
I thoroughly enjoyed my placement year, and would highly recommend it to anyone, irrespective of whether they see their career inside a lab environment or not.
Finding a placement
I was made aware of the GSK opportunity by Dr. Vanessa Armstrong. Thanks to her help, upon invitation to an interview, I was also put into contact with course Employability Ambassadors that had previously experienced a GSK placement. This ensured I received lots of useful tips in preparation for interview, so I highly recommend signing up to all placement related contact! Besides this, there are lots of useful placement websites such as Rate my placement to locate more placement opportunities.
Future Plans
After graduating, I now plan to take some time to go travelling and decide what I want my future career to entail. I am sure all the skills I have developed during my placement will be useful in whatever career path I choose to take.