Food and Agriculture Organization of the United Nations
Developing methodology to better manage the world's fish stocks and enable progress towards healthier oceans
NU Solve and Jumping Rivers have recently secured work from the Food and Agriculture Organization of the United Nations (FAO). This exciting project is designed to leverage innovative data science techniques to chart fish stocks and directly contribute to an overarching UN objective: to make agriculture, forestry, and fisheries more productive and sustainable.
Jumping Rivers is a Newcastle-based analytics company specialising in data science and machine learning. Founded in 2016 by Dr Colin Gillespie of Newcastle University's School of Maths, Stats and Physics, NU Solve and Jumping Rivers have worked closely and successfully on multiple projects over the past six years.
The Project
Achieving sustainable development of fisheries is absolutely critical to the overall health of the world's oceans.
The UN's mandated work includes effective, quantitative assessment of fish stocks, which provides data-driven input for monitoring the health of fisheries, as required by Sustainable Development Goals Indicator 14.4.1.
The Food and Agriculture Organization (FAO) plays an important role in fisheries governance, it:
collects and disseminates data and information;
acts as a forum for states to develop and adopt treaties and guidelines;
monitors the development and sustainability of the world's fisheries;
and, provides policy and technical guidance to member states.
In partnership with Jumping Rivers, NU Solve is supporting the FAO in its endeavours to better monitor the world's fishing stocks.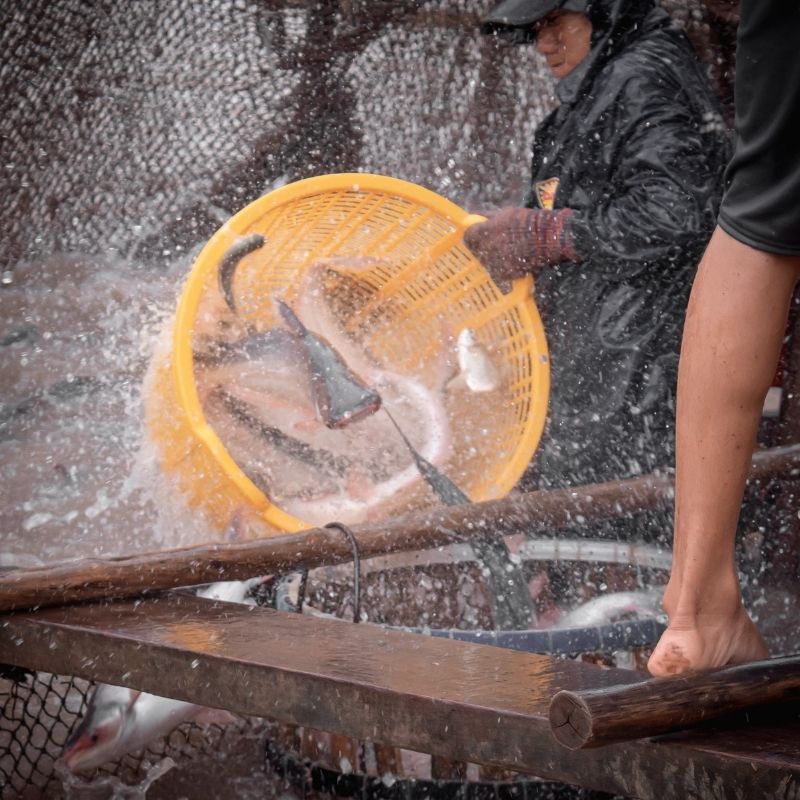 "Jumping Rivers and Newcastle University are very much looking forward to seeing how this work for the FAO develops – it has the potential to change the way we monitor fish stocks in the future."
What NU Solve and Jumping Rivers are providing
Together, the parties are seeking to identify and apply cutting-edge statistical pattern analysis techniques to estimate stock trends. This is based on catch time-series data, starting from 1950 and extending right through to the present day. In total, it equates to around 20,000 fish species-location combinations.
Applying statistical smoothing and clustering algorithms to catch time series data, the NU Solve-Jumping Rivers project is classifying and diagnosing the developmental stages of a fishery/specific fish species.
They are looking for specific patterns or statuses.
They include the developing stage, whereby the catch is continuously increasing over time without showing signs of levelling out. Another stage is stabilisation, where the catch has levelled off for a period of more than five years, but without a decline of more than 20% – this can be due to either regulatory controls and a fishery's self-adjustment derived from low catches or catch rates. Where the catch has dropped by more than 20% due to overfishing, we classify this as an overdeveloped stock. Finally, the recovering stage sees the catch start to increase again following years of lower fishing levels.
Being able to match time series of catches to distinct patterns such as these is no simple undertaking. The project involves innovative research and approaches to find the most effective methodology beyond formal statistical analysis.
The expected impact
Once complete, the output of the project is expected to increase the UN's ability to assess fish stocks.
This critical work will enhance the way in which the FAO gathers insight and intelligence, which in turn will enhance its visibility of the world's fisheries, information which ultimately will underpin policy and strategy designed to improve fishing sustainability.
"This project is critical to fulfilling FAO's mandate of assessing fishery sustainability and identifying priority areas for policy development and management improvement."