Politics and Economics
BA Honours
UCAS code: LL21
Full time
3 years
Next start date: September 2020
Develop a sophisticated understanding of the political and economic realities faced by employers in every walk of life.
Fees (per year)
UK/EU: £9250
International: £18000
Entry requirements
A Level: AAA-ABB
IB: 32-34 points
UCAS Institution name and code:
Work placement opportunity
Study abroad opportunity
Course overview
This three-year Politics and Economics degree will give you the intellectual capacity to recognise, understand and anticipate the way that political and economic forces combine to shape our everyday lives.
You will study at both the School of Geography, Politics and Sociology and the Business School, tapping into their combined expertise, networks, support, careers advice and facilities, and becoming part of two flourishing student communities.
Your studies will be split 50:50 between politics and economics, with each helping to inform your understanding of the other. The course also has a strong mathematical component to help you master the unique quantitative requirements of the economic discipline.
Quality and ranking
top 20 in the UK - the Times and Sunday Times Good University Guide 2020
top 200 – Social Sciences category – Times Higher Education World University Rankings by Subject 2018
top 200 – Business and Economics category – Times Higher Education World University Rankings by Subject 2018
Teaching excellence
TEF Gold
A ringing endorsement of Newcastle University's long tradition of excellence in teaching.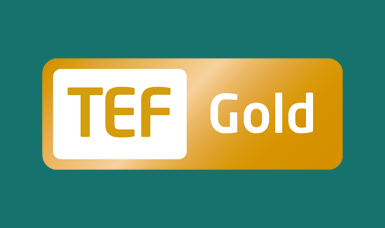 Modules and learning
Modules
The information below is intended to provide an example of what you will study.
Most degrees are divided into stages. Each stage lasts for one academic year, and you'll complete modules totalling 120 credits by the end of each stage.
Our teaching is informed by research. Course content changes periodically to reflect developments in the discipline, the requirements of external bodies and partners, and student feedback.
Your main focus will be on core modules designed to give you a solid grounding in the principles of economics, political economic theory, data analysis, and the mathematics relevant to the discipline.
You will also choose additional modules on broad political themes such as modern political thought, or the shaping of the 21st century.
You will divide your time equally between core modules on economic modelling and analysis, and modules of your choice on political topics such as the Middle East, Africa and international relations.
You will tailor your studies by choosing a combination of specialist modules: half on topics such as advanced microeconomics and the economics of banking or health; half on political subjects such as diplomacy, environmental governance, or the fall and rise of China.
You can also complete a dissertation or project based on your own original research, or contribute to a research group tackling a real-world issue on behalf of a community organisation.
Teaching and assessment
Teaching methods
You will be taught through a stimulating combination of lectures, seminars, teamwork exercises, research projects and simulations.
You will also make use of interactive online learning environments such as Blackboard and MyEconLab.
Assessment methods
You'll be assessed through a combination of:
Dissertation or research project

Examinations – practical or online
Skills and experience
Practical skills
You will be trained to conduct statistical analysis using Strata, practise using microeconomic and macroeconomic analytical techniques, and learn how to construct and apply a variety of economic models.
Business skills
You'll have many opportunities to boost your employability, starting with an induction week careers session dedicated to politics.
You will also be able to put your learning into practice further by conducting real-world political research for a local organisation in Stage 3.
Research skills
In Stage 3, you will have the chance to produce a dissertation or report based on a piece of your own independent political research.
You will be given advice on the design, methodology and implementation of this research, and can draw on your training in data analysis techniques.
Chat to a student
My degree importantly remains relevant to real-world contemporary issues, enabling me to develop a sophisticated understanding of current affairs. Also, the diversity of students the course attracts ensures I am always open to new perspectives and alternative ways of thinking.
Opportunities
Study abroad
Experience life in another country by choosing to study abroad as part of your degree. You'll be encouraged to embrace fun and challenging experiences, make connections with new communities and graduate as a globally aware professional, ready for your future.
You can choose to spend up to a year studying at a partner institution overseas.
If you choose to study abroad, it will extend your degree by a year.
Find out more about study abroad
Work placement
Get career ready with a work placement and leave as a confident professional in your field. You can apply to spend 9 to 12 months working in any organisation in the world, and receive University support from our dedicated team to secure your dream placement. Work placements take place between stages 2 and 3.
You'll gain first-hand experience of working in the sector, putting your learning into practice and developing your professional expertise.
If you choose to take a work placement, it will extend your degree by a year. A work placement is not available if you're spending a year studying abroad. Placements are subject to availability.
Facilities and environment
Facilities
You will be part of the School of Geography, Politics and Sociology and will split your time between the newly refurbished Henry Daysh Building and the Business School.
Support
You will have one-to-one academic and pastoral support from a personal tutor and from a student.
A tutor in the department has twice won a student-nominated award for pastoral care in recent years.
Your future
92% of our most recent Politics and Economics students were in work or further study within six months of graduation, earning an average salary of £22,929*. Of those, several were already working for employers in this field – including HM Treasury, the Civil Service and public affairs consultancies.
You will graduate with the ability to think critically, assess complex material and data, carry out research, construct an argument and articulate it – a powerful skillset applicable to a wide range of careers.
These skills have seen our Politics and Economics graduates enjoy successful careers in politics, economics, finance, management consultancy, media, non-governmental bodies, inter-governmental organisations, human resources, marketing and business.
Some choose to pursue vocational training to become lawyers or teachers; and others undertake further postgraduate study in fields such as politics, business and finance.
*Destinations of (undergraduate, UK and EU) Leavers from Higher Education Survey 2016/17
Make a difference
Careers support
Our award-winning Careers Service is one of the largest and best in the country, and we have strong links with employers. We provide an extensive range of opportunities to all students through our ncl+ initiative.
Entry requirements
All candidates are considered on an individual basis and we accept a broad range of qualifications. The entrance requirements below apply to 2020 entry.
International Baccalaureate
32-34 points
Other UK qualifications (and PARTNERS)
Qualifications from outside the UK
English Language requirements
PARTNERS
Through our PARTNERS programme, you could receive an offer up to three grades lower than the typical requirements, and get support throughout the application process. To apply through PARTNERS, you must be based in the UK and meet our eligibility criteria.
Entrance courses (INTO)
International Pathway Courses are specialist programmes designed for international students who want to study in the UK. We provide a range of study options for international students in partnership with INTO.
Find out more about International Pathway Courses
Admissions policy
This policy applies to all undergraduate and postgraduate admissions at Newcastle University, including Newcastle University London. It is intended to provide information about our admissions policies and procedures to applicants and potential applicants, to their advisors and family members, and to staff of the University.
Tuition fees and scholarships
Tuition fees for 2020 entry (per year)
International Students
£18000
The maximum fee that we are permitted to charge for UK students is set by the UK government.
As a general principle, you should expect the tuition fee to increase in each subsequent academic year of your course, subject to government regulations on fee increases and in line with inflation.
You will be charged tuition fees for each year of your degree programme (unless you are on a shorter exchange programme).
The tuition fee amount you will pay may increase slightly year on year as a result of inflation.
Year abroad and additional costs
For programmes where you can spend a year on a work placement or studying abroad, you will receive a significant fee reduction for that year.
Some of our degrees involve additional costs which are not covered by your tuition fees.
Find out more about:
Scholarships
Find out more about:
Open days and events
UK open days
There's no better way to get a feel for Newcastle University than to come and visit our beautiful campus, located in one of the UK's most exciting student cities. The dates are now confirmed for our Undergraduate open days:
• Friday 26 June
• Saturday 27 June
• Saturday 19 September
Each open day is from 9am to 4pm.
Sign up for open days and we'll let you know when you can book to attend.
You can also meet us at exhibitions across the UK.
Or you can join us for an event at our London campus.
Worldwide events
We regularly travel overseas to meet with students interested in studying at Newcastle University. Visit our events calendar to find out when we're visiting your region.
How to apply
Apply through UCAS
To apply for undergraduate study at Newcastle University, you must use the online application system managed by the Universities and Colleges Admissions Service (UCAS). All UK schools and colleges, and a small number of EU and international establishments, are registered with UCAS. You will need:
the UCAS name and institution codes for Newcastle University (NEWC/N21)
the UCAS code for the course you want to apply for
the UCAS 'buzzword' for your school or college
If you are applying independently, or are applying from a school or college which is not registered to manage applications, you will still use the Apply system. You will not need a buzzword.
Apply through UCAS
Apply through an agent
International students often apply to us through an agent. Have a look at our recommended agents and get in touch with them.
Get in touch
By Phone
Contact us on +44 (0) 191 208 3333. We're open 9.00 to 17.00 every week day except Wednesday (10.00 to 17.00).
Online
Keep updated
We regularly send email updates and extra information about the University.
Receive regular updates by email
Live chat
Chat now
Social Media