Combined Honours and Careers Service Modules
Combined Honours Modules
UCAS Code: BA Combined Honours (Y001)
The Combined Honours modules are exclusively for students on the programme, and these optional modules can directly replace and count towards the subject of your choice.
We offer three strands within our curriculum:
Project based learning
Experiential learning
Optional study abroad (for non-language students)
Our final year project modules offer you an opportunity to research a topic that engages you. You could focus on one of your subject areas or bring your subjects together to conduct an interdisciplinary project. You can also negotiate the output format with your supervisor and will receive support from them to develop as a researcher throughout the project process.
Our experiential learning modules offer you an opportunity to focus on your personal and professional practice. You will develop tools in reflective practice, and focus on increasing your self-awareness to prepare you successfully for life beyond graduation.
You can choose to integrate a study abroad experience into your degree, either for one semester, or between your second and final year of study. You will receive support from the team to make the most of this developmental opportunity. Students studying a modern language will go on a compulsory year abroad and receive support from The School of Modern Languages during this experience.
Teaching staff within the centre, who bring a variety of disciplinary and research experience, deliver the Combined Honours modules.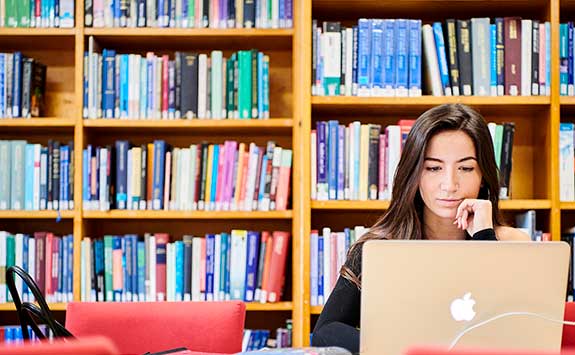 Careers Service Modules
The University's Careers Service offers 2 Career Development modules that enable students to use their work experience to gain academic credit in their degree programme (either at Stage 2 or at Final Year). There are three available 'routes' through Career Development modules: student tutoring (in schools, colleges, or on campus), volunteering, or learning from work (in a part time job). Further information is available at: http://www.ncl.ac.uk/careers/modules/cdm/
Students will need to pre-register with the Careers Service indicating their interest in and suitability for, one or more of the different routes. You'll also need to ensure that you've completed the pre-requisite for a particular route. eg Enhanced Disclosure and Barring Service Check* application for the student tutoring route. The modules run across both semesters (10 credits in each). Students will spend a minimum of 50 hours at their placement – either a half or full day each week, spread over Semesters 1 and 2 (but with at least 30 hours in Semester 2). This should cover at least 10 weeks to allow continual reflection to occur between placement visits and teaching sessions.
* (formerly CRB Check)
Stage 2
Combined Honours modules
| Module Code | Module Title | Credit Value | Semester |
| --- | --- | --- | --- |
| HSS2100 | Graduate Development in Second Year | 20 | 1&2 |
| HSS2400 | Developing Intercultural Awareness (capped at 30) | 20 | 2 |
Careers Service modules
| Module Code | Module Title | Credit Value | Semester |
| --- | --- | --- | --- |
| NCL2007 | Career Development for second year students (capped at 80) | 20 | 1&2 |
Final year
Combined Honours modules
| Module Code | Module Title | Credit Value | Semester |
| --- | --- | --- | --- |
| HSS3100 | Graduate Development in Final Year | 20 | 1&2 |
| HSS3500 | Combined Honours Final Year Project (20 credits) | 20 | 1&2 |
| HSS3099 | Combined Honours Final Year Project (40 credits) | 40 | 1&2 |
Careers Service modules
| Module Code | Module Title | Credit Value | Semester |
| --- | --- | --- | --- |
| NCL3007 | Career Development for final year students (capped at 240) | 20 | 1&2 |
Our address
Combined Honours Centre
9th Level, Henry Daysh Building
Newcastle University
Newcastle upon Tyne
NE1 7RU
Tel: +44 (0)191 208 7479