French Studies
Our French programmes offer a wide and flexible choice of modules taught by an expert team of academic staff.
Teaching inspired by research
In the School of Modern Languages, our friendly, multi-disciplinary team includes both French and English native speakers. We cover a variety of approaches to contemporary French Studies and focus broadly on the French-speaking world.
Our teaching is inspired and informed by our research interests. You will be taught by experts in the field who are helping to set the agenda in terms of the latest thinking and debates.
We provide a dynamic research environment where staff of international prominence work alongside early career staff. We are committed to supporting younger researchers.
Newcastle has long been an important centre for French studies. We have outstanding research in: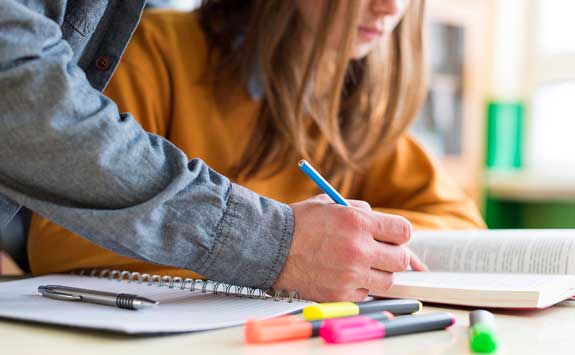 Undergraduate study
We offer an extensive and flexible choice of subject combinations. For example, you can: combine French with Spanish, German, Chinese or Japanese; or study French with Business or Linguistics. You can study French on any of the following programmes with us:
Postgraduate study
Take your language study further by taking one of our postgraduate programmes.
Postgraduate Taught
If you enjoy translating, you can apply to study our Translation and Localisation MA.
Postgraduate Research
We offer a one-year French MLitt research degree that allows you to focus on a particular area of French studies.
We also offer specialised research degrees in Translation Studies (MLitt) and Film Studies (MLitt).
Our MPhil and PhD research programmes allow you to specialise in French. You can also specialise in translating and interpreting.
We offer three MPhil and PhD programmes:
Wide range of optional modules
Discover different areas of French studies or focus on particular interests through optional modules.
There's so much more to studying languages at university than just learning a language. You could study French and Francophone:
history
society
politics
literature
culture
film
linguistics
translation and interpreting
Develop your language skills
In the School of Modern Languages, we focus on developing your fluency and language skills by:
offering a range of modules which are taught completely in French
providing opportunities to practise your spoken French
Your year abroad
One of the attractions of studying French at university is the opportunity to spend a year abroad. You'll immerse yourself in French culture, while developing your language fluency. You can choose to:
study at a university
work as an English language assistant in a school
undertake a work placement
We have links with universities, businesses and translation schools in France and Belgium.
Summer internship opportunities
Each year, we select two modern languages undergraduates to take part in a Summer internship in Nancy. Students from all of Nancy's twin cities across the world gather for the month of August. Interviews are held in the Spring.
Dissertation
If you choose to do a dissertation, you'll begin preparation for it during your year abroad. The dissertation develops independent research skills and allows you to focus on areas of interest.
Extracurricular activities
There are lots of French-related activities to get involved in in Newcastle to reinforce your language studies:
film screenings and study days at the Tyneside Cinema
French evenings hosted by the local Alliance Française
opportunities in your final year to practice your translation and language skills in a professional context