International Integration
International Integration
Advice and guidance for International Students about studying in the UK, finance and wellbeing.
Welcome
International integration activities are provided by the Student Life Unit to support the wellbeing of international students.
Studying in the UK is a very rewarding experience and can provide you with the opportunity to experience a new culture, meet new people, forge new friendships and improve your English skills.
However, we recognise that it may also be a challenging time and there may be some things that you may struggle with such as:
adapting to new teaching styles
making new friends
meeting people in the local community
finances
If you are finding any of the above difficult we would encourage you to participate in the many activities available through the University and we would like to reassure you that we can help.
International integration activities are provided by the International Office to support the wellbeing of international students.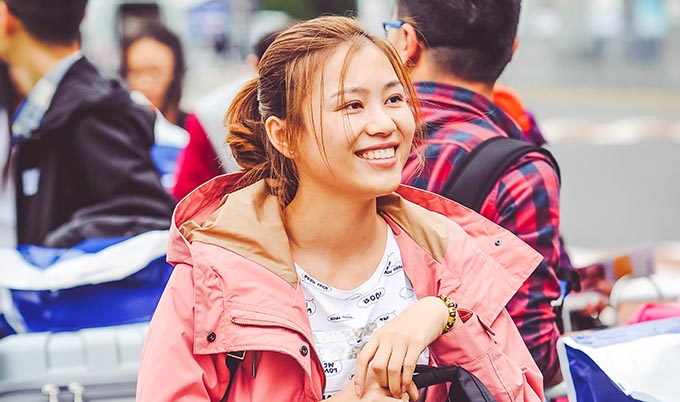 Financial support
Studying overseas is challenging, both personally and financially. Help is available in the form of scholarships and awards.
Health and Disability Support
Healthcare
We know it is often difficult for international students to understand how the health system works in the UK. Our guide to the Medical Services for International Students (PDF: 585KB) will help you to understand the wide variety of services available.
Support for international students with a disability
Information for students with a sensory or physical impairment, medical condition, or long term illness Disability Support.
Adapting to new teaching styles
Adapting to new teaching styles
You may experience a change in teaching style where you are encouraged to enter into debates with your tutor, this is a commonly used teaching style in the UK and may be difficult to adjust to but the idea is that it promotes independent thinking. If you have concerns please speak to your personal tutor.
Often, international students are used to receiving very high marks for their work (eg over 70%). In the UK, you will often receive marks between 40-60%. In the UK, anything above 60% is considered to be a very good mark and getting a mark of above 70% is very unusual and is considered to be an exceptional mark.
With this in mind, please do not be disappointed if you receive lower marks than you have previously received when studying elsewhere as this is very normal. Please also note, tutors often write feedback in red pen, this is not meant to cause offence. If you do have any concerns regarding your marks, please speak to your personal tutor.
To make the most of your time at Newcastle University, it is important that you are happy and healthy. However, it is not uncommon to feel sad and lonely when you are away from your home, friends and family especially if this is the first time you have experienced living independently.
At times like this you may feel that you need to talk to your family or friends, but you may not want to worry them, or you may feel ashamed that you are not coping or worried that you will disappoint them. You may experience some of the following:
difficulty in sleeping
mood changes, depression, anger, irritability
loss of identity
lack of confidence
isolation
In the UK, it is not unusual to go and talk to a therapist for help if you are struggling emotionally or psychologically. The Student Health and Wellbeing Service can help you.
All of our qualified and experienced therapists have worked with many international students and understand some of the cultural issues that can affect you. The service is used by home and international students, it is without charge and is confidential.
We do not inform anyone that you have attended the service, this includes staff from your course, and notes are not added to your school records.
Support offered to students following distressing international events
If you are affected by international events please be assured that the following help and assistance is available:
Emotional support
When distressing events take place that we or our families and friends are personally involved in, it is often a traumatic time emotionally and psychologically.
It is obviously very normal to feel very distressed in these circumstances. People in this situation may feel anxious about themselves, their friends and family and the future, they may struggle with their sleep, with their concentration and motivation to work. This is all usual in such difficult circumstances.
If these types of difficulties become more long term, for example two to three months after the events then we would advise you to access the Student Health and Wellbeing Service or your GP.
We would also recommend that you speak to your friends and families for support. If you feel you would benefit from more intensive support such as counselling then please access the service. This would be about helping you process and explore the emotional and psychological difficulties you are experiencing.
Staff in the Student Health and Wellbeing Service would not be in a position to discuss the political implications of any event.
In addition to the above you could also speak with one of the Chaplaincy Team.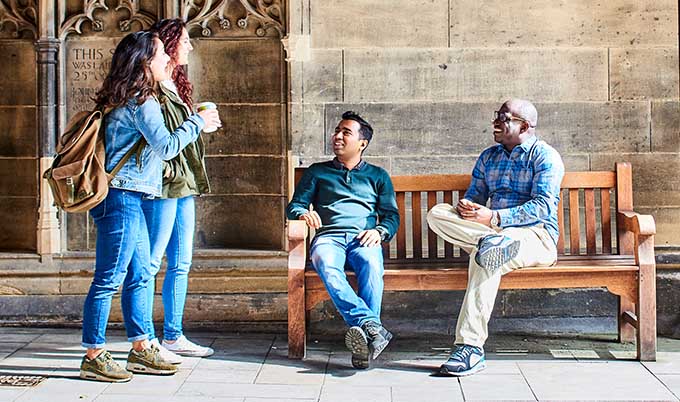 Impact on your studies, examinations and assignments
If you are struggling with your studies because of these events we would recommend that you talk to your personal tutor. You could also consider submitting a Personal Extenuating Circumstance (PEC) form.