What is a Peer Mentor?
As a mentor, you'll support a small group of Stage 1 students through their transition to our course.
You'll assist students when they need:
support
someone to listen
someone to go through different options and talk through choices
knowledge about where to get specialist advice and help
The scheme is not a substitute for Personal Tutoring or Subject Advisers. It complements these systems.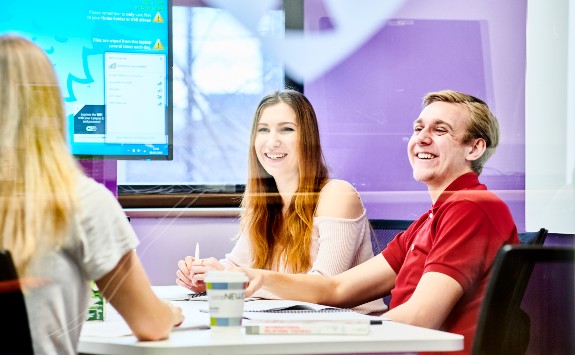 Meeting your mentees
There'll be formal opportunities to meet your mentees as a group. For example, you'll meet them during induction week.
You'll have weekly meetings during the first term. You can also contact them via the phone or by email.
Your training
You'll be given thorough training. We'll clearly outline the limits of your role and your responsibilities (to safeguard both mentors and mentees).
You'll be fully supported by the Combined Honours team. There is a reporting and debriefing system, involving regular meetings.
Student mentors are matched to groups of mentees on the basis of subjects studied.
Become a Peer Mentor
Each year we recruit a team of Peer Mentors. Find out what we look for in an applicant, and what commitment you'll make to the role.
We recruit more than 30 Peer Mentors from Stage 2, 3 and 4. The role is focused on semester 1 but lasts throughout the academic year.
If you're about to start an intercalating year, you can still apply. We will arrange training before you go so you can deliver in the role on your return.
We circulate adverts about the role in the second semester of each academic year.
You'll need to complete an application form and indicate why you're applying. We interview all shortlisted applicants.
Skills required
We look for applicants who show:
empathy
respect for others
a commitment to helping others
the ability to interact with a variety of people
willingness to accept standards of ethical conduct such as confidentiality
good organisation