UCAS code: B401
Full time
4 years
Next start date: September 2020
This integrated master's dietetics degree will equip you with the specialist knowledge and skills needed to become a competent and effective dietitian.
Fees (per year)
UK/EU: £9250
International: £22800
Entry requirements
A Level: AAA-AAB
IB: 35 points
UCAS Institution name and code:
Work placement opportunity
Course overview
This degree focuses on the effect of nutrition on the functioning of the human body in health and disease. It equips you with specialist knowledge and skills in preventing, treating and managing ill health with food, nutrients and dietary change.
This is the first undergraduate Dietetics programme in the North East of England. You'll benefit from newly built, state-of-the-art facilities and our world-class research. Innovative and exciting teaching practices, including the use of case-based teaching, simulated learning opportunities, and integrated practice placements ensure you're well prepared for your future career.
Dietetics is a broad-based subject and you'll study topics ranging from the natural and clinical sciences through to the social sciences. This degree includes a year of study at master's level to enhance your leadership skills and ability to influence future dietetic practice, as well as offering significant research experience.
Quality and ranking
We have a long tradition of excellence in teaching, recognised in many external surveys and assessments, but also by our own students.
Our commitment to teaching quality and an excellent student experience is reflected through our results in national and international student satisfaction surveys.
Teaching excellence
TEF Gold
A ringing endorsement of Newcastle University's long tradition of excellence in teaching.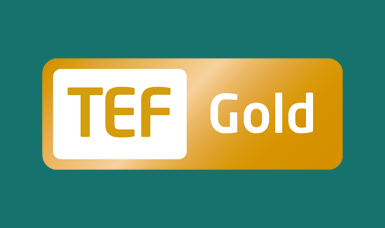 Professional accreditation
This degree has been designed to meet the standards required for accreditation by the Health and Care Professions Council (HCPC) and the British Dietetic Association (BDA).
However, as this is a new degree, HCPC and the BDA will be assessing the programme as it progresses, therefore it is currently pending accreditation.
All professional accreditations are reviewed regularly by their professional body.
Modules and learning
Modules
The information below is intended to provide an example of what you will study.
Most degrees are divided into stages. Each stage lasts for one academic year, and you'll complete modules totalling 120 credits by the end of each stage.
Our teaching is informed by research. Course content changes periodically to reflect developments in the discipline, the requirements of external bodies and partners, and student feedback.
Stage 1 provides an understanding of human biology, physiology and biochemistry, and builds on this through the consideration of microbiology and human metabolism.
You will gain an understanding of the agri-food systems 'from farm to folk' and will also be introduced to the structure and properties of nutrients.
In addition, you will begin to consider your professional identity through undertaking observational and experiential visits to food and care settings, and will explore and reflect on ethics and values related to food, health and social care provision.
Stage 2 develops your knowledge of macro- and micro-nutrients and the evidence base for recommended nutrient intakes through the lifecycle.
Knowledge and skills in measurement and assessment of dietary intake and nutritional status are developed, and you will gain a deeper understanding of sociological and psychological aspects of diet and health. You'll use a case-based approach for developing your knowledge and understanding of therapeutic diets.
Using a case-based approach, Stage 3 aims to advance your knowledge of aetiology and pathophysiology of diseases and conditions and integrate this with the clinical, pharmacological and evidence-based dietetic treatments.
Simulated learning and practice placement experiences will facilitate development of dietetic consultation skills and the application of your learning in practice.
You will also gain a detailed understanding of nutritional epidemiology and how it informs public health strategy and practice, and develop your research skills through undertaking a systematic literature review.
In Stage 4, you will complete your practice learning experiences, ensuring that you have the skills necessary for registration as a dietitian.
You will also develop higher-level cognitive and analytical skills through the completion of master's research project, contributing to the evidence base in nutrition, dietetics and public health.
You will engage in quality improvement and service redesign within a dietetic context to develop skills and leadership in shaping the future of dietetic practice, and will undertake a module in clinical education and supervision of students.
Teaching and assessment
Teaching methods
We use innovative teaching methods and models in our academic and clinical teaching. Case-based teaching and problem-based learning accompany lectures, seminars/workshops and blended learning approaches.
You'll benefit from the practical learning experiences in our food-handling laboratory, and through undertaking simulation exercises in the Clinical Skills Unit and work with role-play actors.
You'll also take part in interprofessional learning opportunities working alongside students from our dentistry, pharmacy and medicine programmes, and gain from the experience of our visiting lecturers who are experts in their field.
Assessment methods
You'll be assessed through a combination of:
Dissertation or research project

Examinations – practical or online

Reflective report/journal
Skills and experience
Practical skills
You will be exposed to numerous activities during the programme to enhance your practical skills. This will include practical skills in:
measurement and assessment of dietary intake and nutritional status/body composition
menu planning
recipe modification for therapeutic diets
In addition, you'll undertake pre-practice preparation and simulation training in our on-site clinical skills unit. You'll also benefit from inter-professional learning with other health care students from within the University such as dentists, medics and pharmacists.
Opportunities
Work placements (practice placements)
A key component of the course, and preparation for employment as a dietitian, is practice placements. These are integrated through all years of the programme.
In Stages 1 and 2, the placements will include observational and experiential visits to:
catering and food-related settings
care settings
group/population/patient-related activities
These experiences will be within the North East region and provided by NHS trusts, industry and charities. Some of our practice-learning partners for these experiences include:
HC One
Simply Food Solutions
Altered Eating Network
In other placements, you'll be given the opportunity to apply theories you've acquired during academic study into the practical work completed by dietitians throughout diverse areas of the health service on a daily basis. Your placements will be based with NHS Trusts in the North East of England, and will be undertaken as follows:
a one-week placement in a dietetic department during Stage 2
a 12-week placement in a dietetic department at the end of Stage 3
a 12-week placement in a dietetic department during Stage 4
These placements fulfil the 1,000 hours' practice-based learning requirements of the British Dietetic Association (BDA) curriculum framework and will take place in quality-assured practice settings.
Facilities and environment
Facilities
Our Nutrition and Food courses are based in the School of Biomedical, Nutritional and Sport Sciences at our city-centre campus. Our School is part of the Faculty of Medical Sciences, which is home to Dentistry, Medicine, Psychology and Pharmacy, encouraging inter-professional collaboration.
You'll have access to our food handling laboratory to help you enhance your practical skills and use of our well-equipped, state-of-the-art laboratories.
Situated next to Newcastle's RVI hospital, we're one of the largest integrated teaching/hospital complexes in the country.
Support
You'll have the support of an academic member of staff as a personal tutor throughout your degree to help with academic and personal issues.
Peer mentors will help you in your first year. They are fellow students who can help you settle in and answer any questions you have when starting university.
Your future
As registered health care professionals, the practise of dietitians is very broad. A significant proportion of graduates will go on to work in the National Health Service in the UK or similar settings overseas, in both acute and community settings.
They may specialise in working with particular age groups, or clinical conditions, for example paediatrics, gastroenterology, renal, or critical care.
Dietitians also work with populations, through influencing food and public health policy, working with industry and also with the media. Dietitians may also work in education and research, to contribute to the growing evidence base for the practise of dietetics.
Find out more about a career as a dietitian
Employability at Newcastle
96% of Newcastle University graduates progressed to employment or further study within six months of graduating, with 85.5% in graduate-level employment or further study.
Take a look at the most recent data available for our graduates. See what they have gone on to achieve and be inspired to follow in their footsteps.
Statistics are based on what graduates were doing on a specific date, approximately six months after graduation (Destinations of (undergraduate and postgraduate UK domiciled) Leavers from Higher Education Survey 2016/17).
Make a difference
Careers support
Our award-winning Careers Service is one of the largest and best in the country, and we have strong links with employers. We provide an extensive range of opportunities to all students through our ncl+ initiative.
Entry requirements
All candidates are considered on an individual basis and we accept a broad range of qualifications. The entrance requirements below apply to 2020 entry.
International Baccalaureate
35 points
Other UK qualifications (and PARTNERS)
Qualifications from outside the UK
English Language requirements
PARTNERS
Through our PARTNERS programme, you could receive an offer up to three grades lower than the typical requirements, and get support throughout the application process. To apply through PARTNERS, you must be based in the UK and meet our eligibility criteria.
Entrance courses (INTO)
International Pathway Courses are specialist programmes designed for international students who want to study in the UK. We provide a range of study options for international students in partnership with INTO.
Find out more about International Pathway Courses
Admissions policy
This policy applies to all undergraduate and postgraduate admissions at Newcastle University, including Newcastle University London. It is intended to provide information about our admissions policies and procedures to applicants and potential applicants, to their advisors and family members, and to staff of the University.
Interviews
Applicants we feel may be suitable for the course will be invited to an interview.
Fitness to Practise
Applicants must satisfy Fitness to Practise requirements on admission to the course. This includes a health declaration and submission of an acceptable disclosure and barring service (DBS) clearance. Students coming direct to the course from a country outside of the UK must provide a letter of good conduct from their home country and will be required to submit an acceptable DBS at the end of the first year.
Tuition fees and scholarships
Tuition fees for 2020 entry (per year)
International Students
£22800
The maximum fee that we are permitted to charge for UK students is set by the UK government.
As a general principle, you should expect the tuition fee to increase in each subsequent academic year of your course, subject to government regulations on fee increases and in line with inflation.
You will be charged tuition fees for each year of your degree programme (unless you are on a shorter exchange programme).
The tuition fee amount you will pay may increase slightly year on year as a result of inflation.
Year abroad and additional costs
For programmes where you can spend a year on a work placement or studying abroad, you will receive a significant fee reduction for that year.
Some of our degrees involve additional costs which are not covered by your tuition fees.
Find out more about:
Scholarships
Find out more about:
Open days and events
UK open days
There's no better way to get a feel for Newcastle University than to come and visit our beautiful campus, located in one of the UK's most exciting student cities. The dates are now confirmed for our Undergraduate open days:
• Friday 26 June
• Saturday 27 June
• Saturday 19 September
Each open day is from 9am to 4pm.
Sign up for open days and we'll let you know when you can book to attend.
You can also meet us at exhibitions across the UK.
Or you can join us for an event at our London campus.
Worldwide events
We regularly travel overseas to meet with students interested in studying at Newcastle University. Visit our events calendar to find out when we're visiting your region.
How to apply
Apply through UCAS
To apply for undergraduate study at Newcastle University, you must use the online application system managed by the Universities and Colleges Admissions Service (UCAS). All UK schools and colleges, and a small number of EU and international establishments, are registered with UCAS. You will need:
the UCAS name and institution codes for Newcastle University (NEWC/N21)
the UCAS code for the course you want to apply for
the UCAS 'buzzword' for your school or college
If you are applying independently, or are applying from a school or college which is not registered to manage applications, you will still use the Apply system. You will not need a buzzword.
Apply through UCAS
Apply through an agent
International students often apply to us through an agent. Have a look at our recommended agents and get in touch with them.
Get in touch
By Phone
Contact us on +44 (0) 191 208 3333. We're open 9.00 to 17.00 every week day except Wednesday (10.00 to 17.00).
Online
Keep updated
We regularly send email updates and extra information about the University.
Receive regular updates by email
Live chat
Chat now
Social Media