Contact Us
If you've got a question about our doctoral offering or research programmes, we'd love to hear from you. All the contact details you need are below.
How to apply
If you're a prospective student with a question about applying for a doctorate, visit our postgraduate admissions page for help.
Get in touch
You can contact us by phone or email. You can also drop in to one of our graduate schools at the addresses below.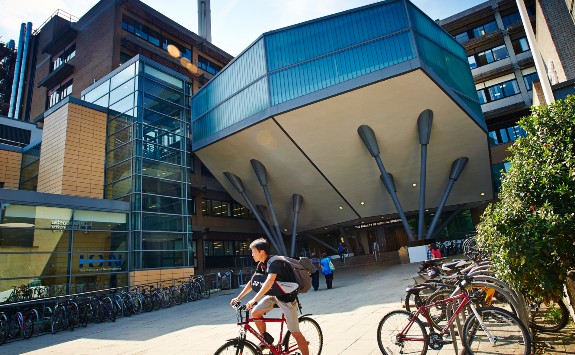 Graduate schools contacts
Graduate School for the Faculties of HaSS and SAgE (Previously Research Student Support Team – RSST)
Level 6, Sir Henry Daysh Building
Newcastle University
Newcastle upon Tyne
NE1 7RU
United Kingdom
Email: gradschool@ncl.ac.uk
Phone number: 0191 208 8713
Graduate School for HaSS and SAgE Staff
Mr Ross Patterson - Graduate School Manager (HaSS)
Ms Elaine Urwin - Graduate School Manager (SAgE)
Mrs Sonia Wilson - Graduate School Team Leader
Mrs Susan Sheehan-Watson - Senior Graduate School Assistant (Data)
Miss Rebecca McLean - Graduate School Assistant
Miss Rachel Jenkinson - Graduate School Assistant
Miss Amie O'Halloran - Graduate School Assistant
Miss Tahura Zarrin - Graduate School Assistant
Faculty of Medical Sciences Graduate School (FMSGS)
Level 3, Ridley Building 1
Newcastle University
Newcastle upon Tyne
NE1 7RU
United Kingdom
Email: medpg-enquiries@ncl.ac.uk
Phone number: 0191 208 7002
FMSGS Staff
Ms Jo Nassor - Graduate School Manager
Mr Adam Hiles - Team Leader
Ms Janice Fuller - Faculty PGR Administrator
Ms Beckie Hedley - Faculty PGR Administrator
Ms Karolien Jordens - Faculty PGR Administrator
Ms Louise Campbell - Faculty PGR Administrator
Ms Charlotte Skelton - Faculty PGR Administrator
Ms Kim Walker - Faculty PGR Administrator
Ms Lin James - Faculty PGR Assistant
Dean of Postgraduate Study
Faculty of Humanities and Social Sciences
Ms Maggie Roe
Deans of Postgraduate Research
Faculty of Medical Sciences
Professor John Kirby, Dr Alison Tyson-Capper (Deputy Dean)
Faculty of Science, Agriculture and Engineering
Dr Phil Lord, Dr Glynn Atkinson (Associate Dean)
Faculty Postgraduate Tutors
Faculty of Humanities and Social Sciences
Dr Laura Leonardo

Faculty of Medical Sciences
Dr Alison Tyson-Capper
Faculty of Science, Agriculture and Engineering
To be confirmed
Faculty Researcher Development Programmes

Faculty of Humanities and Social Sciences email: hass.pgtraining@ncl.ac.uk
Dr Laura Leonardo (Programme Manager)
Ms Mandy Chambers (Programme Assistant)
Faculty of Medical Sciences email: medpg-enquiries@ncl.ac.uk
Dr Richy Hetherington (Programme Manager)
Ms Holly Argent (Programme Assistant)
Faculty of Science, Agriculture and Engineering email: pgrdp@ncl.ac.uk
Dr Gail de Blaquiere (Programme Manager)
Ms Angela McLaughlin (Programme Assistant)