Get Help and Advice
Discover where to get help with postgraduate research admin, support for your studies and advice.
Get support with postgraduate research admin
Your faculty's graduate school is here to support you with admin and guidance throughout your research degree.
This includes when you need to register, get your project approved, or go through annual progression.
If you're in Humanities and Social Sciences or Science, Agriculture and Engineering faculties, you belong to the Graduate School for HaSS and SAgE.
If you're an FMS student, you belong to the Faculty of Medical Sciences Graduate School (FMSGS).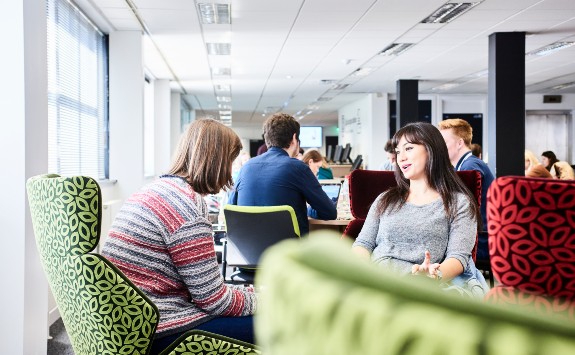 Get support with your academic work
Who do I go to if I have a problem?
Having difficulties with your studies? Perhaps you're dealing with a challenge that's impacting your degree? Your academic supervisor will usually be the first person to reach out to.
You may find your supervisor can help you resolve academic issues fairly quickly. However, if you need specialist information or support, they may also point you towards the right services.
Occasionally you might not feel able to approach your supervisor about the issue that's bothering you. If this is the case, take your concerns to your head of school.
If for any reason this isn't possible, your other options are:
the director of postgraduate studies at your HaSS or SAgE school
the PGR student coordinators at your FMS institute
the dean of postgraduate studies for HaSS
the dean of postgraduate research for SAgE and FMS
the postgraduate tutor for your faculty
your Graduate School Manager
Visit the Doctoral College contact page to connect with the person you need.
Come to your graduate school for admin and advice, when you want to:
register for the academic year
carry out tasks related to Student Progress, including

upgrades to your MPhil/PhD
study interruptions
thesis extensions
academic concessions
examiner appointments
postgraduate research exam processes and pass lists

get your project approved
complete annual progression
understand university/programme regulations and postgraduate research policies and procedures
make a complaint or academic appeal
If you're having difficulties in your studies, your graduate school manager is someone you can go to for help. Your first port of call will usually be your supervisor.
Contact or visit your graduate school
Graduate School for HaSS and SAgE

The Graduate School for HaSS and SAgE offers a Virtual Dropin Service and a Physical Drop in Service daily where a member of the graduate school team will be there to help you.
Email: gradschool@ncl.ac.uk
Telephone: 01912088713
Office Opening Hours:
09:00 - 17:00 Monday, Tuesday, and Thursday
10:00 - 17:00 Wednesday
09:00 - 16:30 Friday
Virtual Drop in
Virtual Sessions will be held via Zoom and will be ran using a waiting room which will be managed by a memebt of the HaSS and SAgE Graduate School
Monday to Friday
10:00 -12:00 & 14:00 -16:00
Please click the following link to join the waiting room for these sessions https://newcastleuniversity.zoom.us/j/84788622876 . If the link does not work try copying and pasting the link into the address bar of your web browser
Faculty of Medical Sciences Graduate School
Level 3, Ridley Building 1, Newcastle University, Newcastle upon Tyne, NE1 7RU, United Kingdom
Telephone: +44 (0) 191 208 7002
All FMS PGR enquiries can be directed to your dedicated Institute support team in the first instance using the appropriate inbox noted below:
Translational & Clinical Research Institute: TCRIpgenquiries@newcastle.ac.uk
Newcastle Biosciences Institute: NUBIpgenquiries@newcastle.ac.uk
Population Health Sciences Institute: PHSIpgenquiries@newcastle.ac.uk
If you feel you require face-to-face support or advice, then please feel free to email your institute inbox and a member of staff will be happy to organise a meeting with you either on campus or via zoom.
For all queries related to FMS PGR Exams (MPhil/PhD and MD) please contact FMSPGR-exams@newcastle.ac.uk
If your enquiry doesn't fall into the above categories and you are unsure on who best to contact, then please direct your query to FMSgradschool@newcastle.ac.uk and we will be happy to help.