Careers for PhD Graduates
Gain transferable skills for careers at a world-class university.
Why employers value PhD graduates
Doing a PhD opens the door to many exciting and rewarding careers.
Postgraduate research is an essential step if you want to work in academia. But your job options don't end there.
Beyond academia, many employers are looking for the expertise and high level skills you'll have gained during your PhD.
These include transferable skills like leadership, project management and critical thinking.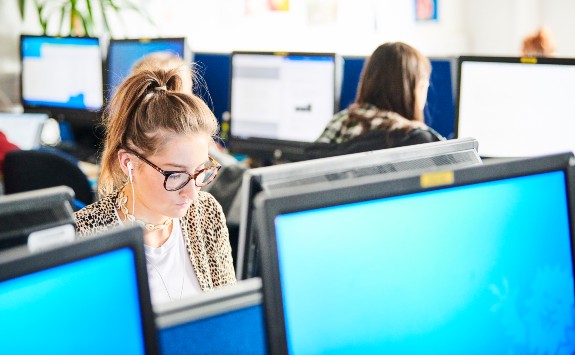 What career could my PhD lead to?
Our research graduates have a strong track record of career success. They go on to work in many sectors, including:
academia – research, teaching and other professional roles in higher education
public sector – including health, government and regulatory/policy-making bodies
finance, business and technology
industry and manufacturing
creative economy
third sector – including charities and non-governmental organisation
Visit the Vitae website to learn more about the career paths of postgraduate researchers.
Give yourself a headstart with a PhD from Newcastle
Newcastle University's PhD graduates are highly employable. Here are some of the reasons why a PhD from Newcastle will boost your career prospects:
we're a world top 150 university (QS World University Rankings 2020), with an outstanding reputation for academic excellence
we're one of the top 10 institutions for Graduate Prospects (Times Higher Education Global University Ranking 2020)
97% of our postgraduate research graduates are in work or study within six months of completing their degree (latest data from Higher Education Statistics Agency, 2016/7)
in the UK, we're one of the universities most targeted by top graduate employers (The Graduate Market in 2019, High Fliers Research)
We look forward to helping you explore opportunities, build your skills and gain experience.
Our leading Careers Service can help you succeed
As a PhD student at Newcastle, you can connect with the hundreds of organisations that visit our campus each year.
Recruitment fairs, employer presentations and workshops are just some of the career-building opportunities on offer.
You'll also have access to expert careers advice and a range of careers services. Our specialists can help you explore your options, including:
careers in academia
employment beyond academia
starting your own business
We look forward to helping you explore opportunities, build your skills and gain experience. Beyond your PhD, a successful and fulfilling career awaits.