Competitions and Events
Build your network, sharpen your skills and share your research with the world.
Grow in confidence and have fun
Here's your chance to shine. Events allow you to:
grow in confidence
develop career skills
network
have fun
Discover postgraduate research events, and how you can get involved below. The list below gives you a flavour of events on offer, but isn't definitive.
Keep your eye on our events pages for details of more activities taking place throughout the academic year.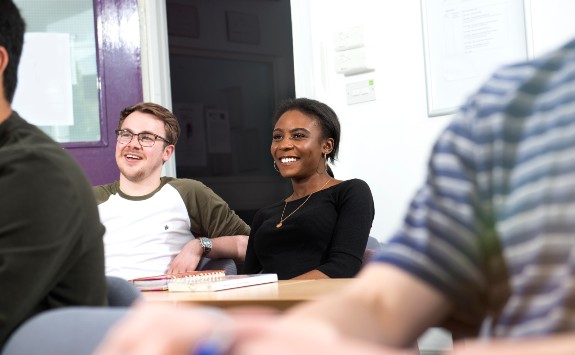 Step outside your day-to-day student life and practice public speaking, entrepreneurship, teaching and more.
Making an Impact: 05.06.2023 - 09.06.2023
Invitation to University of Liverpool Making an Impact Series
The University of Liverpool's annual programme of free development opportunities for research staff and PGRs, Making an Impact, is open for bookings. This award-winning Series provides opportunities for participants to develop their skills and understanding of research impact, enhance their professional practice, and connect with peers from across the sector. The programme runs for one week this year: from 5 -9th June 2023.
Nine sessions are open to staff and postgraduate researchers external to University of Liverpool. These include a masterclass on collaborating with business and the 'From Liverpool to impact' series, which celebrates the varied and inspiring careers of University of Liverpool alumni.
What's new with Making an Impact 2023?
The mix of Open sessions are supplemented with a rich catalogue of asynchronous resources. These can be found in our Virtual Delegate Pack, which includes a Pocket Book of Top Tips that has been created by the facilitators and experts delivering many of the sessions this year. Asynchronous resources can be accessed at any time and are linked to many of the live sessions throughout the Making an Impact programme.
Early booking is recommended to secure a place on in demand sessions. To find out more, please visit: https://www.liverpool.ac.uk/researcher/making-impact/2023/open-sessions/
Research Culture Café – Working together to build our research culture
Frederick Douglass Centre, Helix Site 2.14, Wednesday 31 May, 10-11.30am
Each month, we'll be running an open Research Culture Café as an opportunity to chat about all things 'research culture' and the work happening across the University.
Each event will be organised around a specific theme. In May we'll be talking about 'Researcher Experience and Development'. Currently there is work underway to revamp our approach to the Researcher Development Concordat, driven by ideas from our researcher community. Additionally, we are thinking about the support and opportunities for our 'Mid-career Researchers' (or 'Experienced Investigators') and have teamed up with the other universities in the N8 to understand how we can work together to enhance our offer.
Please come along for a coffee and cake and to chat to us and other colleagues and postgraduate research students – all welcome! We'd also love to hear what's happening in your area, what you are involved in and any changes you are seeing at Newcastle.
NUAcT monthly seminar series - 29.06.2023
The NUAcT monthly seminar series is open to anyone looking to learn and engage with our fellows. Come along to meet our fellows and the NUAcT team and be inspired by the diverse research happening at NU!
Email: nuact.admin@newcastle.ac.uk and or follow us on Twitter for details of the programme. Please do come along. All welcome. Refreshments available!
Date: Thursday 29 June, 3-4pm + if you have time to stay and chat
Location: Devonshire Building G21.22
Speakers:
Christopher Hackney - A demand for sand: how does this impact nature and biodiversity?
Christopher's work in Cambodia and Vietnam investigates the natural dynamics of the Mekong River in an effort to better understand how human alterations to the Mekong basin are changing the natural environment. His research focusses on the increasing impact of sand mining; issues that are changing this once pristine landscape at a rapid rate and altering the livelihoods of the communities who call it home.
Chris Harrison - Turning the Universe into Sound
Chris is an observational astronomer with the main goal of understanding how galaxies formed, and a particular interest in the role of growing supermassive black holes and galaxy dynamics. Chris will present Audio Universe, a project where the team turning astronomical data into sound for improving: scientific discovery; innovative education; and accessibility. He will also tell the story of how this multi-disciplinary project unexpectedly came together during the NUAcT and led to new partnerships and grants.
SustainaWHAT?!
Join us for SustainaWHAT?! - a multi-disciplinary, cross-faculty and cross-institutional gathering (with PGRs from Bournemouth and Cardiff universities).
Explore the relationship between the United Nations Sustainable Development Goals (UN SDGs) and research, professional and personal development.
SustainaWHAT?! 2023 is a series of events co-created by PGR Research and Education for Sustainable Development Team (PGR RESD) – a multidisciplinary group of PGRs and staff from across Newcastle University (and School X) in collaboration with PGR/staff teams at Cardiff and Bournemouth universities.
The first gathering took place on the 7th of March.
The second and third events followed in April.
We want to encourage PGRs (+ PGTs and Post-Docs) participation in these events to help them develop awareness about the SDGs. They will have an opportunity to explore their research through the sustainability lens, share ideas and skills with a sustainability-minded community, and hear from interdisciplinary speakers, and extend their network.
See what happened at SustainaWHAT?! 2021 in this short film and case study.
See you there!
PGRRESD Team: Chang Liu (PGR, ECLS), Melisa Maida (PGR, GPS), Charlie Osborne (PGR, SNES), Tina Meparishvili, (PGR, APL), Anand Roy (PGR, NUBS), and Rosalind Beaumont (Senior Lecturer, School X)
Contact: pgrresd@ncl.ac.uk
Follow us on Twitter: @pgrresd
Conception X
What is the Conception X programme?
Conception X is a programme and platform that helps PhD students become Venture Scientists and commercialise their research in impactful ways. Via a nine-month programme that includes training, coaching and mentoring, we help PhDs launch deeptech startups based on their research, connect with leading members of the deeptech community, and become eligible for innovation grants, awards and venture capital funding.
Over the past 4.5 years, 310+ venture scientists across 260+ teams have gone through the programme, with £26M+ capital raised. Teams make considerable progress, including revenue generation and collaborations with top firms. Our partnership with XTX Ventures will support 6-12 new companies per cohort over the next three years, with a typical cheque size of £100,000.
Join our discovery session to learn how Conception X can support you!
Who is it for?
PhD students working on an innovative technology based on their research, from any UK university. Not ready to start a business just yet? Conception X also has a track for those who want to learn about entrepreneurship and consider it as a career choice, without having to commit to building a startup.
What makes our programme different?
Empowering the brightest students to explore entrepreneurship as an exciting career choice during their degree.
We take no equity

Our programme is non-residential

Compatible with research degree - runs alongside PhD

Sector agnostic

We are student-founder first

We plug you into our strong experts and investor networks

Venture fundraising support
Want to learn more about Conception X?
Join our discovery session, and ask us any questions about the programme. Here's what to expect on the day:
Programme overview

Criteria

Timeline

Programme benefits

Stories from our successful student teams

How to apply

Q&A
Click

here

to hear from students on the programme and what they achieved.
Open Research Journal Club
Interested in Open Science and how to improve your research?
Come and have a cup of tea, learn about open science and join in the chat at Newcastle University's branch of the ReproducibiliTea journal club!
More information is available on the Opening Research blog and you can register your interest here
Fortchoming events:-
Responding to errors in a fallible science
June 15th 2023, 12.00 – 13.00
Dorothy, V., D. (2018). Fallibility in Science: Responding to Errors in the Work of Oneself and Others. Advances in Methods and Practices in Psychological Science, 1(3), 432–438. https://doi.org/10.1177/2515245918776632
ACTION for Impact
ACTION is an innovation and entrepreneurial awareness development programme specifically designed for STEM postgraduate researchers to think about how you can create value and impact from your research whether now or in your future research career. We are looking for individual researchers, keen to take up this development challenge. You do not need to have a specific idea (we can help you come up with one to work through the programme) but those who want to explore existing ideas, establish an innovative or novel approach or use their skills and specialisms to create your own opportunities are equally encouraged to apply.
ACTION will involve participating in four half day online workshops. Two optional workshops are offered before the programme's application deadline to help support you in the process. Additional in person support is available throughout the programme. We have access to a wealth of expertise from within the University including the Careers Service and Business Development Teams to support and mentor you through the process. The programme is not a competition as such but will culminate in participants bidding into a fund which can be used to further help your entrepreneurial development (e.g centre of excellence visit or specialist training funds) or take your idea forward to the next stage (e.g. Impact Fellowships). Awards and their value are decided by an expert judging panel during the programme finale.
Information is available on the Teams site.
3 Minute Thesis (3MT)
The Three Minute Thesis (3MT) competition asks doctoral students to explain their research in just three minutes using only one slide. The explanation should be easily understood by a non-specialist. Originally developed by the University of Queensland, Australia it has been taken up by Universities across the world. The competition offers training followed by the opportunity to compete in a University final. The winner will then go forward to compete in the national competition.
Examples of Newcastle winners who went to the national final:
People's choice winner 2014: Rhys Anderson
Finalist 2018: Rhiannon O'Connor
Finalist 2022: Laura Booth
If you have any queries regarding the 3MT please send an e-mail to pgrdp@ncl.ac.uk
Dr Gail de Blaquiere,
Lecturer (Postgraduate Skills Development),
Faculty of Science, Agriculture & Engineering,
Newcastle University
Twitter: @SAgE_PGRDP
https://www.ncl.ac.uk/sage/education/postgraduate/postgraduateresearcherdevelopmentprogramme
North East Postgraduate Conference (NEPG) - 03.11.2023
A conference targeted at postgraduate research students specialising in bioscience, medical science or health science. However, anyone interested in these areas is also welcome.
The North East Postgraduate Conference (NEPG) takes place at Newcastle Civic Centre each year. This is for you if you want to learn, challenge yourself and share knowledge that matters.
The packed programme includes:
workshops
expert keynote speakers
student talks
inspiring panel sessions
chances to network
Young Entrepreneurs' Scheme (YES)
Are you a budding scientific entrepreneur? YES is scientific researchers' answer to The Apprentice.
As a team of 4 or 5 you will:
attend presentations from leading industry figures on the commercialisation of ideas
prepare an oral business plan presentation for a hypothetical start-up company
take part in a series of five, three-day workshops
The workshops are on the themes of:
digital
energy, engineering and environment
biosciences, health and wellbeing
plant, microbial and environment
biomedical
The winning teams from each workshop will go forward to the final. Finalists will have the chance to win prizes from a £15,000 prize fund.
Join us at a YES information session to find out more.
Public Lecture Prize
Each year, each faculty runs a postgraduate public speaking prize. Winners gain the chance to speak as part of the INSIGHTS Public Lecture Series.
Ready to share your research with the wider world?
Your faculty posts details of upcoming Public Lecture Prize events on its research development programme pages. Visit your faculty below to find out more:
Bright Club Newcastle
Imagine yourself delivering a slick, engaging talk that's guaranteed to get your message across. Bright Club can help you get there – through the medium of stand-up comedy.
Learn what makes a talk funny and interesting, what makes a winning structure and how best to present.
Whether you're new to public speaking, struggling with nerves or a seasoned presenter, you're welcome at Bright Club.
For more information and training session dates, contact Bright Club at brightclub@life.org.uk