Competitions and Events
Build your network, sharpen your skills and share your research with the world.
Grow in confidence and have fun
Here's your chance to shine. Events allow you to:
grow in confidence
develop career skills
network
have fun
Discover postgraduate research events, and how you can get involved below. The list below gives you a flavour of events on offer, but isn't definitive.
Keep your eye on our events pages for details of more activities taking place throughout the academic year.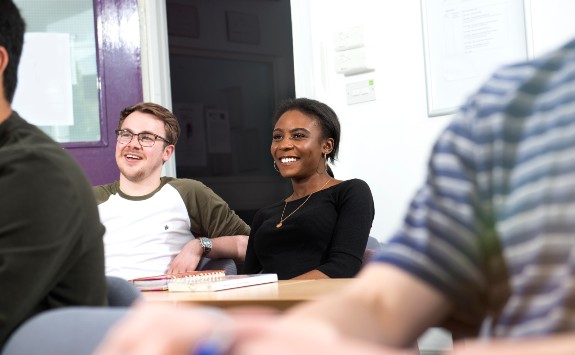 Step outside your day-to-day student life and practice public speaking, entrepreneurship, teaching and more.
Experience Day 2022 - Tuesday 13th December
We're coming together again to showcase and celebrate just how much we achieve when we work together – it's our collective excellence that really makes us world-leading.
The programme includes three exciting research sessions to attend:
NUAcT Showcase
The Newcastle University Academic Track Fellowship (NUAcT) scheme aims to find and develop our research leaders of the future. Since launching in 2019 the scheme has appointed 57 Fellows across our diverse research areas. The scheme aims to build and support around 100 NUAcT and NUPAcT (Partnership) Fellowships.
Join us for a series of flash talks showcasing the diverse research and fresh perspectives that our NUAcT Fellows bring to Newcastle through enhancing research culture, industry collaboration, interdisciplinary working, training, and development, working in collaboration with Professional Services, public engagement, and open research.
9-10 am Boiler House. Book your space: https://elements.ncl.ac.uk/mod/facetoface/view.php?id=6302
Keynote: Working Together – changing our culture
Hear from Professor Candy Rowe, Dean for Research Culture and Strategy, and colleagues on how we are working in partnership with our community to build a welcoming and empowering research culture. Candy will outline the implementation of the recently launched action plan to support the Research Culture Roadmap. The action plan has been developed with the findings from our first institutional Research Culture Survey, which highlighted themes of collaboration, realising our potential and an inclusive culture. There will also be a chance to hear from colleagues across the University who are contributing to a positive culture.
1-2 pm Exhibition Space, Great North Museum. Book your space: https://elements.ncl.ac.uk/mod/facetoface/view.php?id=6321
Exhibition - NU Research Strategy Fair
Join us for an informal drop-in session to find out about, and get involved with, our NU Research Strategy initiatives. Representatives from the University's Research and Innovation Committee (URIC), Newcastle Centres of Research Excellence (NUCoREs), NUAcT team, and NU Academies will be on hand to hear your ideas, answers your questions and signpost upcoming opportunities.
Matthew Grenby, Pro-Vice-Chancellor for Research and Innovation, will host a 30min facilitated discussion on the role of NUCoREs and future direction at 12pm.
11-1 pm Ridley Atrium. Book your space: https://elements.ncl.ac.uk/mod/facetoface/view.php?id=6337
All the sessions will provide a great opportunity to hear about the wider research landscape at Newcastle with refreshments and sweet treats!
Conception X: Cohort 6 Discovery Session
What is the Conception X programme?
Conception X is a programme and platform that helps PhD students become Venture Scientists and commercialise their research in impactful ways. Via a nine-month programme that includes training, coaching and mentoring, we help PhDs launch deeptech startups based on their research, connect with leading members of the deeptech community, and become eligible for innovation grants, awards and venture capital funding.
Over the past 4.5 years, 310+ venture scientists across 260+ teams have gone through the programme, with £26M+ capital raised. Teams make considerable progress, including revenue generation and collaborations with top firms. Our partnership with XTX Ventures will support 6-12 new companies per cohort over the next three years, with a typical cheque size of £100,000.
Join our discovery session to learn how Conception X can support you!
Who is it for?
PhD students working on an innovative technology based on their research, from any UK university. Not ready to start a business just yet? Conception X also has a track for those who want to learn about entrepreneurship and consider it as a career choice, without having to commit to building a startup.
What makes our programme different?
Empowering the brightest students to explore entrepreneurship as an exciting career choice during their degree.
We take no equity

Our programme is non-residential

Compatible with research degree - runs alongside PhD

Sector agnostic

We are student-founder first

We plug you into our strong experts and investor networks

Venture fundraising support
Want to learn more about Conception X?
Join our discovery session, and ask us any questions about the programme. Here's what to expect on the day:
Programme overview

Criteria

Timeline

Programme benefits

Stories from our successful student teams

How to apply

Q&A
Click

here

to hear from students on the programme and what they achieved.
Wednesday 30th Nov 2022 - 16:00 – 18:00
HDB.6.16 PGR Training Space, Level 6, Henry Daysh Building (HDB.6.16)
3 Minute Thesis (3MT)
Your mission is to explain your research topic to the public, in just 3 minutes. Can you inspire them with your passion? Can you make complex ideas simple, using everyday language?
Publicise your research and gain skills for career success. Find out more about 3 Minute Thesis.
Open Research Journal Club
Interested in Open Science and how to improve your research?
We are setting up Newcastle University's branch of the ReproducibiliTea journal club! Come and have a cup of tea, learn about open science and join in the chat.
Location: Hybrid on zoom and on campus (Library committee room)
Time: 1pm
Date: The third Thursday of the month, starting 20th October 2022
More information is available on the Opening Research blog and you can register your interest here
ACTION for Impact
Unlock the opportunity to increase your impact.
ACTION for Impact is a programme of support for postgraduate and early-career researchers. Through a residential or non-residential event, you can access training in innovation, enterprise and impact.
The upshot of the training will be your pitch for an Impact Fellowship. If your pitch is successful, you could land funding to increase your commercial, economic and societal impact.
Contact the Careers Service to find out more.
Bright Club Newcastle
Imagine yourself delivering a slick, engaging talk that's guaranteed to get your message across. Bright Club can help you get there – through the medium of stand-up comedy.
Learn what makes a talk funny and interesting, what makes a winning structure and how best to present.
Whether you're new to public speaking, struggling with nerves or a seasoned presenter, you're welcome at Bright Club.
For more information and training session dates, contact Bright Club at brightclub@life.org.uk
The Brilliant Club
Do you have what it takes to support talented school pupils from underrepresented backgrounds? Could you inspire a young person to set their sights on a top university?
The Brilliant Club Scholars Programme trains and places postgraduate research students in state schools across the UK. If you're accepted, you'll be paid to help teach small groups of bright pupils. The idea is to equip them with the knowledge, skills and ambition they needed to progress to top-level universities.
Come along to the Brilliant Club information event to find out more.
Public Lecture Prize
Each year, each faculty runs a postgraduate public speaking prize. Winners gain the chance to speak as part of the INSIGHTS Public Lecture Series.
Ready to share your research with the wider world?
Your faculty posts details of upcoming Public Lecture Prize events on its research development programme pages. Visit your faculty below to find out more:
North East Postgraduate Conference (NEPG)
A conference targeted at postgraduate research students specialising in bioscience, medical science or health science. However, anyone interested in these areas is also welcome.
The North East Postgraduate Conference (NEPG) takes place at Newcastle Civic Centre each year. This is for you if you want to learn, challenge yourself and share knowledge that matters.
The packed programme includes:
workshops
expert keynote speakers
student talks
inspiring panel sessions
chances to network
Young Entrepreneurs' Scheme (YES)
Are you a budding scientific entrepreneur? YES is scientific researchers' answer to The Apprentice.
As a team of 4 or 5 you will:
attend presentations from leading industry figures on the commercialisation of ideas
prepare an oral business plan presentation for a hypothetical start-up company
take part in a series of five, three-day workshops
The workshops are on the themes of:
digital
energy, engineering and environment
biosciences, health and wellbeing
plant, microbial and environment
biomedical
The winning teams from each workshop will go forward to the final. Finalists will have the chance to win prizes from a £15,000 prize fund.
Join us at a YES information session to find out more.