Competitions and Events
Build your network, sharpen your skills and share your research with the world.
Grow in confidence and have fun
Here's your chance to shine. Events allow you to:
grow in confidence
develop career skills
network
have fun
Discover postgraduate research events, and how you can get involved below. The list below gives you a flavour of events on offer, but isn't definitive.
Keep your eye on our events pages for details of more activities taking place throughout the academic year.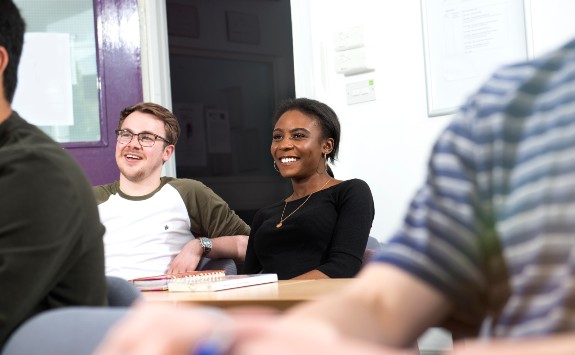 Step outside your day-to-day student life and practice public speaking, entrepreneurship, teaching and more.
3 Minute Thesis (3MT)
Your mission is to explain your research topic to the public, in just 3 minutes. Can you inspire them with your passion? Can you make complex ideas simple, using everyday language?
Publicise your research and gain skills for career success. Find out more about 3 Minute Thesis.
Join us at the 3MT Launch to get involved.
ACTION for Impact
Unlock the opportunity to increase your impact.
ACTION for Impact is a programme of support for postgraduate and early-career researchers. Through a residential or non-residential event, you can access training in innovation, enterprise and impact.
The upshot of the training will be your pitch for an Impact Fellowship. If your pitch is successful, you could land funding to increase your commercial, economic and societal impact.
Contact the Careers Service to find out more.
Bright Club Newcastle
Imagine yourself delivering a slick, engaging talk that's guaranteed to get your message across. Bright Club can help you get there – through the medium of stand-up comedy.
Learn what makes a talk funny and interesting, what makes a winning structure and how best to present.
Whether you're new to public speaking, struggling with nerves or a seasoned presenter, you're welcome at Bright Club.
For more information and training session dates, contact Bright Club at brightclub@life.org.uk
The Brilliant Club
Do you have what it takes to support talented school pupils from underrepresented backgrounds? Could you inspire a young person to set their sights on a top university?
The Brilliant Club Scholars Programme trains and places postgraduate research students in state schools across the UK. If you're accepted, you'll be paid to help teach small groups of bright pupils. The idea is to equip them with the knowledge, skills and ambition they needed to progress to top-level universities.
Come along to the Brilliant Club information event to find out more.
Public Lecture Prize
Each year, each faculty runs a postgraduate public speaking prize. Winners gain the chance to speak as part of the INSIGHTS Public Lecture Series.
Ready to share your research with the wider world?
Your faculty posts details of upcoming Public Lecture Prize events on its research development programme pages. Visit your faculty below to find out more:
North East Postgraduate Conference (NEPG)
A conference targeted at postgraduate research students specialising in bioscience, medical science or health science. However, anyone interested in these areas is also welcome.
The North East Postgraduate Conference (NEPG) takes place at Newcastle Civic Centre each year. This is for you if you want to learn, challenge yourself and share knowledge that matters.
The packed programme includes:
workshops
expert keynote speakers
student talks
inspiring panel sessions
chances to network
Young Entrepreneurs' Scheme (YES)
Are you a budding scientific entrepreneur? YES is scientific researchers' answer to The Apprentice.
As a team of 4 or 5 you will:
attend presentations from leading industry figures on the commercialisation of ideas
prepare an oral business plan presentation for a hypothetical start-up company
take part in a series of five, three-day workshops
The workshops are on the themes of:
digital
energy, engineering and environment
biosciences, health and wellbeing
plant, microbial and environment
biomedical
The winning teams from each workshop will go forward to the final. Finalists will have the chance to win prizes from a £15,000 prize fund.
Join us at a YES information session to find out more.