Get PhD Funding
Find help to cover the cost of your doctorate.
Discover your funding options
Need help to finance your research degree?
There are a range of funding opportunities available for students looking to study at Newcastle.
These vary from fully funded studentships to tuition fee discounts.
One way to receive funding is through a Doctoral Training Centre or Partnership.
If you're accepted, you could receive interdisciplinary training and other benefits too.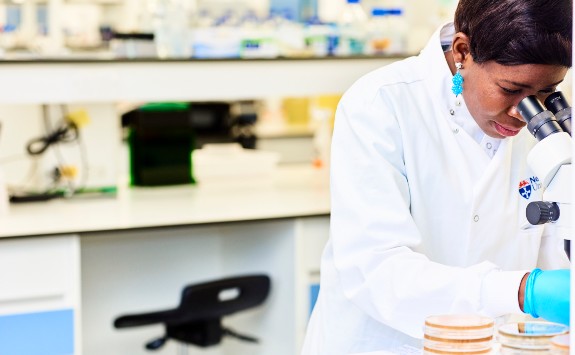 Funding opportunity with A*Star
The University has an existing partnership with the Singapore based 'Agency for Science, Technology and Research' (A*Star)
As part of the University's PGR Strategic Delivery Plan, the Doctoral College has funding available for one PhD student per academic year, where they are interested in engaging in A*Star's prestigious Academic Research Placement Programme.
Under this programme the awardee would spend (one or two years at Newcastle University) and then spend a minimum of one and a maximum of up to two years at an A*Star Research Institute under the supervision of staff of the A*Star Research Institute and Newcastle University.
For their period of study at Newcastle University awardees will receive fees and a stipend (equivalent to UKRI level).
Further information on research areas supported, financial support - stipend and allowances whilst on attachment in Singapore can be found here.
Prospective applicants are advised to contact their academic supervisor in the first instance, The Doctoral College can also support your application, please contact the doctoralcollege@ncl.ac.uk if you would like to discuss this opportunity further.
Explore funding opportunities by faculty
Visit our postgraduate funding page to access information on opportunities such as:
2% tuition fee discounts
tuition fee instalments
funding from charities and trusts
Find relevant opportunities by clicking through to the faculty or course type you're interested in.